You're accurate, thrive in a fast-paced environment, and provide service with a smile. Any retail store would benefit from having you as a cashier and customer service representative.
But is your resume showcasing those skills to job recruiters?
Our cashier customer service resume examples have helped many land a job in this field. They're an excellent place to start as you begin writing a resume for the job hunt.
---
Cashier Customer Service Resume
---
Professional Cashier Customer Service Resume
---
Formal Cashier Customer Service Resume
Related resume examples
---
What Matters Most: Your Cashier Customer Service Skills & Experience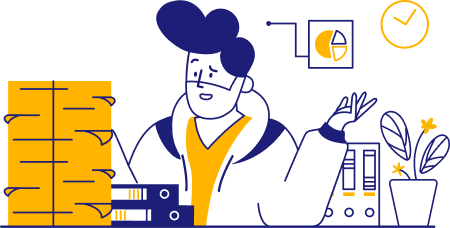 Cashier customer service professionals do a lot of multitasking. You ensure everything is scanned and itemized correctly while providing a great experience to every customer who comes through your lane. Listing the right resume skills will be essential to impress hiring managers.
Fortunately, your ability to explain things calmly and professionally will help. You'll want to review the job description and list 6 to 10 relevant skills. Anything related to excellent interpersonal skills or working accurately at a fast pace are great skills to include.
Here are some popular cashier customer service skills employers look for when hiring.
9 popular cashier customer service skills
Customer relations
Communication
Cash handling
Attention to detail
Multitasking
POS/cash register
Service desk
Processing refunds
Math
Sample cashier customer service work experience bullet points
Employers want to know they're putting friendly and helpful people in their prime customer-facing positions. Listing experience that showcases your abilities in those areas will help you stand out.
Ensure your accomplishments are brief and to the point. Most experiences related to customer service and cash handling can be presented in one-sentence summaries.
In addition, stating the impact you had in past positions with numerical values will help you shine. It emphasizes that you're someone companies want to have running their cash registers or service desk.
Here are a few samples:
Counted cash and calculated change accurately, going 15 months without cash drawer shortages or overages.
Provided high-level service by always smiling and handling customer issues as best as possible to improve customer satisfaction scores by 18%.
Ran the service desk while contacting co-workers in other departments and working diligently to provide solutions for 96% of customer service claims.
Worked with managers to improve the product return process, which increased service speed by 25%.
Top 5 Tips for Your Cashier Customer Service Resume
Proofread your resume

When you're in a cash handling position requiring accuracy, check your resume is completed similarly. Use active voice, be consistent, and proofread for grammar and spelling to provide the best first impression.

Use proper cashier customer service resume formatting

Cashier and customer service resumes will benefit from reverse-chronological formatting, as seen in almost all our sample resumes. Your most recent experience will likely be the most relevant to show you have the customer-facing skills for the job.

Brief descriptions are the most impactful

You can likely explain the skills you use to provide high-level customer service, like clear communication and problem-solving ability, in one sentence bullet points. Explaining concisely and relevantly helps hiring managers decide you're a great fit.

Limit your cashier customer service resume to one page

Listing too many qualifications can make it harder for hiring managers to make a decision. Keep your resume job-specific. List key skills from the customer service job ad and the most relevant information to your ability to run a register and provide great service.

Add an objective section to make your skills stand out

If you're applying to a cashier customer service position as one of your first jobs, adding a resume objective can help. Write two to three sentences about your accuracy and how you can offer a great customer experience while quantifying impact with numbers whenever possible.
Should I include a hobbies/interests section on my resume?
Many retail stores emphasize company culture, so hobbies related to the position or company can help. For instance, if you were on your high school's math team, you could list that as a hobby/interest to show your quick-witted math skills that will prepare you for this position.
Should I submit a cover letter for a cashier customer service job?
Many retail stores don't require a cover letter for cashier or customer service roles. That said, including one providing more detail about your qualifications or why you want to work for a specific company can set you apart.
What if I don't have any work experience?
If you don't have experience, there are plenty of other qualifications you can include on your cashier customer service resume. Resume templates that let you add things like volunteer work, clubs or activities, or achievements like being on the school's honor roll can speak volumes.