As the face of a business and the last employee a customer sees before exiting, your role's importance shouldn't be minimized—this job done right can set the tone of a business's internal environment and affect its overall success.
As a cashier, you're organized, accountable, and have stellar people skills.
You shouldn't also have to be great at writing resumes to demonstrate that to a potential employer.
Nothing is worse than staring at a blank screen when building a resume from scratch or updating your resume.
Hey, don't sweat it though. We've got you covered! Our cashier resume samples are proven to work in 2023, so they're a great place to start.
---
Cashier Resume Sample
Why this resume works
Even if you don't have years and years of experience as a cashier, that's okay! Your resume can reflect any work experience you have so far in your career.

Have you worked with people before? Then that's highly relevant to a role as a cashier! Most experience can be made applicable.

Your cashier resume should be formatted to no more than one page. Only when you have 10+ years of experience should your resume begin to stretch to two pages. As a rule, one page is best.

Additionally, when you can boast 10+ years of experience, you can consider including a resume summary to showcase your career and specializations.

Whenever you can, try to quantify the impact of your roles. Numbers stand out readily on your resume and quickly demonstrate that you're interview-worthy.

Did you exceed sales targets? By how much?
Did you have great customer satisfaction scores? Mention them in numeric detail!
---
Cashier Customer Service Resume
Why this resume works
A resume objective is by no means required on your cashier customer service resume. You're likely better off not including one. There are a few exceptions to this rule:

If you're undergoing a career change, you should include a resume objective.
If you can tailor your objective to the job you're applying for, then go ahead and include it.
Great ways to customize your objective is to pepper it with relevant keywords from the employer's job description and also mention that target business by name.

Successful cashiers need to have a commitment to customer service. Try to include how you've demonstrated strong customer skills in your previous roles. These can be interactions you've had on the phone, in person, or even over the internet.
---
Retail Cashier Resume
Why this resume works
The performance of retail cashiers is typically measured against certain goals. These can be sales targets, the number of emails collected, or signups for a loyalty program.

This is a great way to include metrics on your retail cashier resume organically. Including your performance against these targets in your previous roles shows that you know the metrics that matter to retail managers.

Light on experience? It's okay to include work from non-cashiering roles, so long as you highlight your abilities and strengths that can transfer to a cashiering role, and more specifically, to the current employer's job description.

For example, saying that you "collaborated with 12 counselors" working as a camp counselor displays that you're talented at working with others, and know how to communicate well. It's a knockout punch if "collaboration" or "communication" were also mentioned as keywords in the job description.
---
Lead Cashier Resume
Why this resume works
Don't feel the need to be reserved on your lead cashier resume. You can add a pop of color to the header or subheadings of your resume to showcase that you're not as bland as a Saltine cracker.

When you're applying for most jobs in the service industry, employers will appreciate some personality. Stylize your resume template with a bold color choice like hot pink or turquoise, as it demonstrates confidence and a light-heartedness that can be refreshing for hiring managers (and customers, too)!

One of the best resume tips is to throw some knowledge around by using numbers on your resume. When you're discussing the percent reduction in overhead expenses or the increase you've contributed to average customer purchase size, hiring managers will be left wondering if you're free to start the same day.
---
Beginner Cashier Resume
Why this resume works
One of the most important traits you can show on your beginner cashier resume is reliability. Now is the time to draw on any past experiences where you've been trusted to handle cash.

Volunteering to sell tickets for a fundraiser can serve as an excellent example of your ability to count money accurately and honestly—two important attributes in any beginner cashier resume.
---
Fast Food Cashier Resume
Why this resume works
Fast food cashiers are tasked with accurately processing a high volume of transactions as quickly as possible. Highlight ways you've operated well under pressure in the past to prove you can handle a fast-paced environment.

Quantify your prior workloads on your fast food cashier resume to exemplify your ability to keep up at the register.
---
Grocery Store Cashier Resume
Why this resume works
You should do everything possible to adapt your resume for each grocery store cashier position to which you apply. One opportunity to do this is via your resume skills section.

For example, if the cashier position you're applying to mentions that they want someone detail-oriented, then be sure to include that as one of the skills on your resume, so long as it genuinely describes you!

The education section should take up minimal space on your grocery store cashier resume, especially as you gain more experience in your career. Why? Your work history tells the employer more about your recent, practical accomplishments and gives a glimpse of the value you can add to their business now.
---
Restaurant Cashier Resume
Why this resume works
When you're applying for a more specialized role like a restaurant cashier position, your title should match the job title to which you're applying. So if the position you're applying to is "restaurant cashier," that should be the title on your resume.
Restaurant cashiers typically have to strike a balance between host and cashier. As such, your resume should reflect that you know what's important to restaurant managers. Namely, restaurant managers care about customer experience and average check size.
---
Food Cashier Resume
Why this resume works
Limited experience? No problem! You can still make your food cashier resume informative by including fun information, like your resume-worthy hobbies and interests, as well as projects and volunteer experience you've had.

If your resume looks so small that you're thinking about upping the font size to 30-point, please stop. When the font is too large, it will be obvious that you had trouble filling the page. The key here is subtlety.

So, how can you fill the page so you don't need to turn in a post-it note as your resume?

Try including a resume objective, which both fills in some empty space and gives hiring managers a better sense of who you are.
Related resume guides
---
Writing Your Cashier Resume
Although there are different resume formats and templates, they all have certain components in common. Your cashier resume must be readable, logical, consistent, and complete. The best resumes include the following resume formatting elements:
Reverse-chronological format, functional format, or combination/hybrid format
Contact info and header
ATS and readability

Reverse-chronological format, functional format, and combination/hybrid format
Now is the perfect time to level up your career. If you're looking for a new job, there are several popular resume formats in 2023. You can use different formats to structure your resume content, including chronological, reverse-chronological, functional, combination, and hybrid. No matter the style you choose, a great resume will showcase your skills beyond a mere list of daily job duties.
Unsure which format is best for a cashier? Here's more about the various resume formats to help you decide.
Resume formats for a cashier
Reverse-chronological resume format: This format is the most popular choice for cashier resumes in 2023. You will begin with your most recent and relevant position and continue to list your experience in reverse-chronological order.
Functional resume format: If you're a recent graduate or have minimal professional experience, the functional resume format might interest you. A functional resume works for interns, volunteers, or if you have large gaps in your work history. With limited experience, you can show off your skill knowledge instead of official practice in your chosen field.
Combination/hybrid resume format: With a combination/hybrid resume, you get the best of both worlds. Depending on your professional background, education, and achievements, the sections can be moved around to keep your most impressive accomplishments at the top.
So, what's the best format for a cashier? It's helpful to think about the stage of your career. If you have vast work experience, a reverse-chronological resume is most beneficial. However, if you're fresh out of college, using a functional resume to showcase your education first could make sense. Meanwhile, gaining work or internship experience as you continue your education may lend itself to a combination format.
As a cashier, you likely perform many customer service duties, in addition to cash handling and conversation around product knowledge. There are, however, some careers where one format is preferred over the others. Because of the skills required to excel as a cashier, this profession is one of them.
Consequently, your most recent and relevant work experience must be visible for employers to see quickly. A reverse-chronological resume structure will prioritize the most recent information to help employers readily spot your value. The key is to place the bulk of what the hiring managers are looking for where it's easiest for them to read.

Contact info and header for a cashier
Once you select the format for your cashier resume, it's time to get started with your header and contact information. At the top of the page, you should include the following pertinent information:
Full name
Job title (of the position for which you're applying)
Phone number
Email address
City and state
You can also include your LinkedIn profile or GitHub, but this information is optional.
Because employers will see your header first, pay special attention to font, font size, color, and page alignment. The font size you use for your name should be larger than text throughout the body of your resume and section headers, but not so large that it takes up the bulk of the page. When you add the right details, you get something simple yet striking:
More creative and artistic positions have a bit more leeway regarding font style, but it's recommended to go for something classic for a cashier position. Arial or Times New Roman are both good choices. If unsure about these details, take a look at some of our resume examples, and use our convenient resume builder to get started.

Applicant tracking systems (ATS)
If you haven't searched for a job for a while or are new to the game, you may not know about Applicant Tracking Systems (ATS). ATS are search engines that approximately 90 percent of employers use to find the most qualified candidates for open positions.
Think of ATS like any other search engine. When a recruiter types in what they're looking for in an employee, their search results will consist of resumes based upon what information resumes contain. Whether or not your cashier resume is on that list depends on including the right words when writing your resume.
Keywords optimize your resume's content to appear in the employer's search results. For example, a cashier's job description will probably mention customer service and payment processing. If your resume neglects to include that information throughout, it's doubtful it will appear in the employer's search results.
Your best bet at getting the most accurate keywords for ATS is from the job description itself. For example, if the job description mentions time-management skills as a requirement, be sure to showcase that as one of your skills (as long as that is an honest assessment).
Before you submit your resume to any position, check its content against the job description to see if you can snag a few keywords. Tailoring your resume's keywords in this way will work to boost your chances of getting an interview.

Resume readability
Readability is a valuable part of resume writing. Be sure your cashier resume is well-structured and consistent. If one bullet has a period at its end, be sure the other bullets do as well.
Remember the following to increase readability of your cashier resume
Margins: Margins should never be less than half an inch. The ideal margin is one inch on all sides.
Fonts: Any font you use should be easy to read. If your resume font isn't clear, both the ATS and hiring manager may find it too difficult to read.
Font sizes: The font must be large enough to read, which makes anything between 10-14 points acceptable.
Header names: Use capitalization, and don't get overly creative in determining how to label your headers as you don't want to trick or confuse ATS software.
Skills: Optimize your resume with keywords, which are your soft skills and hard skills. Only include relevant information about your skills. Eliminate any filler if you want to provide prospective employers with a concise and effective resume.
Logical order: Sticking to the reverse-chronological format will allow you to make an ATS-friendly resume. Start with your name and contact information before detailing your work experience, education, and skills.
One page: The ideal length for any cashier resume is one page.
If you feel stuck or uneasy about this portion, we created our free resume-building tool with you in mind. Our user-friendly and easy-to-use tool automatically customizes your resume for you, including pre-set page margins and adjustable font size.
How to Write Your Cashier Resume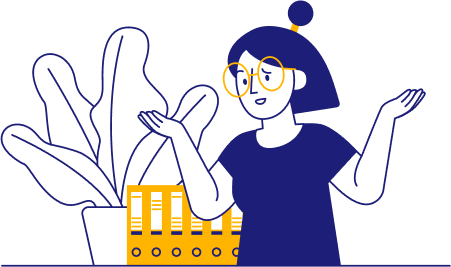 Resume writing is probably not on your bucket list. However, it doesn't have to be a painful process. Using our tips and our free resume maker to craft your resume will help you easily create a winning resume with the following components:
Resume objective/summary
Work experience
Top cashier skills
Education and certifications
Projects, interests, and hobbies
A tailored-to-the-job resume
Editing and proofreading

Should you write an objective or summary for your cashier resume?
The first thing hiring managers are likely to read after your name is your objective statement or professional summary. Your level of experience will determine which of the two you should include or if you should leave them out altogether.
Let's take a look at which works best for your cashier resume. Here are some examples of how to write an objective and professional summary and also what not to do.
Cashier objective
An objective statement works well if you're transitioning to a new career as a cashier or completing your education. Solid objective statements include a quick brief about who you are and what you hope to achieve by applying. Stay away from these objective statements, which are vague and, frankly, unprofessional:
"I want a job as a cashier because I'm good with people. I check out customers every day and work hard to make them happy with their purchases. You should hire me because I'm a good cashier."
"To get a new job with more pay. Looking for a better schedule to work around school and child care. I'm a people person and get along well with everyone."
Your objective statement should notate your skills, education, and experience while mentioning what you're looking for in a clear, polite, and concise manner. As you can see, neither of the two previous examples achieves that goal. Instead, try this:
"Meticulous, reliable psychology student with 2+ years of cashier experience. Highly focused on building rapport and relationships. Seeking a full-time cashier position with Trader Joe's to utilize my fine-tuned customer service and people management skills."
"Organized and industrious high school graduate with relevant experience in concessions and volunteer capacities that ensured customer care. Eager for an opportunity to promote T4 Boba's growth through considerate customer service and attention to detail."
Cashier summary
If you have years of cashier experience, you may choose to include a professional summary that entails a quick overview of your expertise. When crafting your professional summary, summarize the most relevant information with subtle persuasion. Try to avoid writing a summary like the following examples:
"Cashier for 10 years at Stan's Grocery Store. Counted down the drawer at the end of each shift. Took money from customers. Helped customers find products. Resolved customer complaints and issued refunds."
"I'm a cashier at Frank's Grocery Store, where I help customers pay for their purchases. Looking for a better job with more hours to pay for college courses."
Instead of detailing a list of your duties, a professional summary should highlight what you've achieved and how it relates to the position you're seeking. The following are much better examples of how to summarize your professional experience:
"Highly motivated cashier with an associate's degree in general studies and 10+ years experience providing customers world-class service as noted by 20+ personal mentions on Google Reviews. Organized, reliable, and committed to solving problems to maximize customer satisfaction. Looking for an opportunity to apply my advanced skills with a trendy, upbeat business like Lush."
"Productive, resourceful cashier with 12 years of experience ensuring customers have positive experiences. Focused on customizing solutions while remaining calm throughout complex situations. Committed to serving clientele, coworkers, and Nordstrom Rack's company standards with ethical, honest work, and communication."
While an objective or summary can enhance your resume, it's best to exclude it if it's vague. Remember, you'll want to update this section to customize it for each job to which you apply. If you'd rather not take the time to tailor it to each position, you're better off leaving this section out.
Cashier work experience
Listing your professional experience is the most important part of your resume. This is where you will list your relevant experience in reverse-chronological order, starting from the most recent job. Although it may be tempting to list every position you've ever held, it's not necessary. Not only will you spend excess time completing this section, but a hiring manager is not likely to be interested in the babysitting position you had when you were a teenager.
Ideally, you should include no more than four positions to maintain the limit of one page and have your most relevant jobs. You can concisely explain career gaps without taking up unnecessary space. For example, you can state that you took time off work to focus on your education. It's also suggested not to report work experience over a decade prior.

Writing your cashier experience bullet points
Sentence structure for bullet points doesn't have to be complicated. Avoid using personal pronouns and maintain past tense when discussing previous positions. For a current job, it's acceptable to write it in the past tense, but you can also keep it in the present tense. Punctuation is important, but periods are not mandatory in bullet points. However, if you do include periods for one bullet point, be sure to include them for all. No matter what, consistency is essential.
When crafting your bullet points, it's important to do more than provide hiring managers with a list of your daily job duties. The following bullet points are prime examples of what not to do:
Helped customers find products.
Stocked beverages in the cooler by the cash register.
Provided customer service.
Go beyond listing your responsibilities to demonstrate achievements and successes. Instead, work to show how you impacted your workplace. These examples should serve as a starting point for you:
Processed 65+ customer transactions per day, resulting in a 100% customer satisfaction score for secret shopping surveys.
Performed thorough floor safety checks hourly, ensuring a clean store and clear aisles for customer safety following OSHA regulatory compliance.
Collaborated with the store manager to create process improvements for checkout, reducing customer wait time by 3 minutes on average.
Quantify your impact as a cashier
You may have noticed that some of the previous bullet points included numbers to help quantify your impact. Numbers help show your capacity as an employee as well as the result. Aim to have at least one quantifiable result for every two bullet points listed. You can quantify your impact by incorporating numbers like this:
Worked closely with 5 teammates on completing monthly inventory counts accurately and before the deadline.
Reduced shrink by 25% by reporting suspected theft and unusual activity to the security team.
Assisted 3 department managers in replacing stock for end-caps to finish the task 2 days ahead of schedule.
Created cash counting procedures to decrease process time, leading to 100% personal accuracy throughout tenure.
Inspected merchandise for damage at check-out, resulting in 15% fewer returns in the shoe department.

Top cashier skills to include
Hard skills are learned after gaining experience or education; they're directly related to your position. On the other hand, soft skills are more difficult to measure and are often transferable across careers.
Your resume skills section doesn't have to be a mystery. You'll want to add a few applicable skills to your resume from the job description for ATS purposes. Think about the skills you possess, and look at job description ads for inspiration.
Soft skills for a cashier may include:
Customer Service
Time Management
Problem-solving
Analysis
People Management
Specific to a cashier, these hard skills will likely be necessary for the job:
Cash Management
Payment Processing
Product Codes
POS
Scanning

Education and certifications required of a cashier
Although most cashier positions do not require college, it's important to complete your education section with the most recent information concerning your position. If you have a college degree, listing your high school education is unnecessary. If you've completed any certifications, are currently a student, or have completed any college courses, be sure to list them in reverse-chronological order as well.
When should you add projects, interests, or hobbies to your cashier resume?
Projects, interests, and hobbies are not necessary for your cashier resume, particularly if you have sufficient experience, skills, and education. However, if you've been taking time away from your career for a while or need to fill up some space, you can include this information. Additionally, if you are a high school student, have been on an extended vacation, or if you've been volunteering for the past few years, adding relevant projects, interests, and hobbies can't hurt and may even benefit you. Just be prepared to discuss how your projects, interests, or hobbies demonstrate your ability as a cashier in an interview.
You can list projects under its "Projects" section, adding descriptive bullet points as you would with a job. Resume hobbies and interests aren't quite as structured, and those can be listed briefly in a sidebar. Curious employers may be intrigued, so be ready to talk about applicable hobbies or interests in an interview. For example:
Tailor your cashier resume to each job
As you apply for various cashier positions, keep in mind that each job, though similar in many ways, will also be different. While one job needs you to cash out customers at a restaurant, another job may require cashier experience in a department store, a veterinary office, or even at the local gym. Rather than apply blindly to many places, carefully read each job description ad to tailor your cashier resume to that specific position.
Be sure to customize your resume for each position throughout your professional summary, objective, and skills. When in doubt, check the job description for those keywords we keep talking about.

Edit and proofread your cashier resume
The final part of resume writing is to edit and proofread accordingly. Although this part should be easy, it is most overlooked. Check for grammar, spelling, punctuation, and consistency throughout, using our free resume checker for support.

Go Get the Job
Our team of resume professionals wants you to succeed in your career as a cashier. Resume writing is only one part of the journey.
A quick recap for formatting and writing your cashier resume
A winning resume format
Your header and contact information
Keywords for ATS
Objective or professional summary
Work experience
Hard and soft skills
Education and certifications
Projects, hobbies, or resume-related interests
Editing and proofreading
Although resume writing can be frustrating, our resume builder can help make it easier. That way, you can focus on what matters most; landing your new job as a cashier.