You're a customer service whiz with a knack for sales. Whether you're working the register or out on the store floor handling queries and managing inventory, you know what you're doing, and you're good at it.
Working in a retail setting can be stressful, and yet you navigate these murky waters seamlessly. To show potential employers that you've got what it takes, your job application needs to express your readiness to work with customers day in, day out.
We're here to help. Check out our cashier cover letter examples and expert tips that have been proven to work.
---
Cashier Cover Letter Example
USE THIS TEMPLATE
Why this cover letter works
The cashier cover letter captures attention by demonstrating a deep understanding of the hiring company, right from its slogan and mission to the workforce numbers.

As for the experience sections, include relevant wins but break the monotony with a brief antidote of triumph over a particular challenge. Such narratives infuse engagement while showcasing your adaptability and problem-solving prowess.
---
Cashier Customer Service Cover Letter Example
USE THIS TEMPLATE
Why this cover letter works
This role extends beyond typical cashier expectations, requiring proficiency in handling complaints and processing returns. It's commendable that this cashier customer service cover letter shows some of this extra skill set in motion.

Soft skills like attention to detail, problem-solving, and communication matter, but technical aptitude's importance (in this case, cue POS software Erply) can't be understated.
---
Grocery Store Cashier Cover Letter Example
USE THIS TEMPLATE
Why this cover letter works
Authentic love for retail and Asian cuisine, complemented by tenure at multiple grocery establishments, prime this grocery store cashier cover letter for success.

The key? It goes back to tailoring everything to the values and interests of your prospective employer. Yet, you can't afford to overlook the power of numbers when narrating your accomplishments.
Related cover letter examples
---
How to Write an Impression Cashier Cover Letter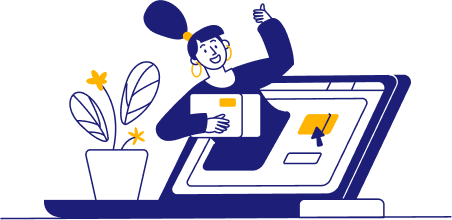 Many stores are often looking for cashiers, so you've already got the advantage of being able to perform a job that's in high demand. However, with many other people also applying for these roles, if you can show your dedication from the get-go, you've almost scored yourself a job.
The best way to impress your future employer is to show that you've really taken the time to read the job description. Use your cover letter to express why you're great at your role, highlighting your customer service and cash handling skills. Top it all off with genuine excitement and interest in the company to craft a winning cover letter.

Write an exciting opening to your cover letter
The opening paragraph needs to hook the reader quicker than it'd take you to ring up a round of groceries, so start by addressing the recipient by name if it's at all possible.
Dig through every resource available to find the name of the hiring manager, such as LinkedIn, the company website, or the job listing. You can even ask for the name directly at the store if you live nearby.
Next, try to make a connection with the company right away. Study its website and discuss how you share the same values and how your skill set complements the role's requirements. For instance, if the job listing emphasizes cash handling, mention how you're adept at handling both cash and credit card transactions.
As far as openers go, this one is really bland and lacks any kind of excitement for the role. It's probably going to end up in the "rejected" pile.
They won't love this one…
My friend told me that you need a cashier. If you can pay me at least $20/hour, I could be available, but I would rather only work the register.
The example below has it all: it establishes that the applicant is good at the job, they care about this particular company, and they really want to work there, not just anywhere.
You're hired!
Resonating with Walmart's dedication to dynamic innovation and global impact, I would be thrilled to start my journey as a customer service cashier at your bustling Detroit location. My prowess in the Point of Sale (POS) systems and cash handling sets an ideal backdrop to fortify Walmart's pledge to value creation and unrivaled customer-centricity.

Elaborate on your skills and experience
You're excellent at conflict resolution, you've got nerves of steel when dealing with cranky customers, and you know what to do to upsell products and increase company profits. All of that comes on top of your next-level efficiency with POS systems and the barcode scanner.
You can dive deeper into your diverse skill set in the two to three body paragraphs of your cover letter. Frame your daily tasks as achievements and add some attractive metrics to seal the deal.
Use this space as an extension of your cashier resume, and remember to tailor it to each job. For example, if the listing calls for familiarity with sales techniques, discuss how you were awarded Employee of the Month for surpassing sales targets by 31%.
Show them what you can do!
Most recently, I served as a retail associate at Whole Foods Market, handling cash transactions, assisting customers, and maintaining cleanliness in the store. I excelled in using barcode scanning technology, where my speed and accuracy resulted in a 13% reduction in customer waiting times. My strong skills in bagging and packaging also led to a 9% decrease in damaged goods rates compared to the store average.

End your cashier cover letter in a memorable way
You've established that you've got people skills, you're no stranger to retail, and you're a hard worker. Now, it's time to leave the reader on a good note that both encourages them to get in touch and confirms that you're the one they want to hire.
Use this paragraph to summarize your top skills and remind the reader of your excitement at joining this particular company. If you were able to make a personal connection to the company's mission, it's always a good idea to call back to it here, too.
For instance, if you're applying to work at a place that primarily sells vegan and eco-friendly products, mention how you can't wait to leverage your knowledge of healthy eating to help customers find their way around the store.
The following closing paragraph and signoff do nothing to help the applicant score the job. Even if you're new, it's always better to spin it in a positive way.
Oh, no…
If you want to know anything else about me, just call me and I will tell you. I'm not that great at working with people but I really need a job so I will learn.
Now, the example below does a much better job. With a connection to the company's ethos and a clear call to action, this person has clearly done their homework.
Great work!
I am enthusiastic about the opportunity to become a part of Target's team and contribute to the continued excellence of your Portland, Oregon store, marking it as a location that truly exemplifies the ethos of "Expect More. Pay Less." Thank you for considering my application, and I look forward to discussing my qualifications further at your earliest convenience.
What should I talk about if this is my first job?
No worries! Just emphasize your people skills throughout your cover letter to show that you're ready to work with customers. You can discuss school projects, volunteer work, or part-time gigs to achieve this.

Do I have to write a new cover letter for each job?
You'll have the greatest success rates if you tailor your cover letter to match the job. For example, if you're looking to become a lead cashier, talk about your experience in training junior colleagues.

Do I need to include references?
You can, or you can mention that they're available upon request. Pick a cover letter template that lets you add an "enclosures" field where you can mention that you've included references from previous jobs in retail or customer service settings.