You're in charge of the money and ensuring everything's accounted for in your store's register at the end of the day. You count money and manage transactions, assisting customers with refunds and returns or giving directions within the store.
But you might not feel as confident about writing your resume. How do you demonstrate your ability to help customers, handle inventory, and boost sales?
We're here to help: With these three retail cashier resume templates and some time-tested advice, you'll be on your way to a promising job role in no time!
---
Retail Cashier Resume
---
Professional Retail Cashier Resume
---
Formal Retail Cashier Resume
Related resume examples
---
What Matters Most: Your Skills & Job Experience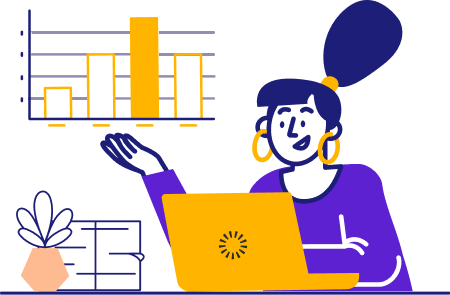 When you start organizing your skills section, think of what will tell a recruiter that you have the tools necessary for your role: Are you good at de-escalating situations with frustrated customers? Can you take inventory with machine-like efficiency?
It's easy to jot down skills like "communication" or "organization" that are good qualities to have but generic all the same. Instead, emphasize what makes you a good fit for this role, like sales and customer service.
Be specific, too: If you want to highlight your interpersonal skills, specify that you're great at customer conflict resolution or active listening.
Here are some good examples of job-specific skills:
9 most popular retail cashier resume skills
Customer Service
Adaptability
Problem-solving
De-escalation
Empathy
Active Listening
Time Management
Register Closing
Inventory
Sample retail cashier resume work experience bullet points
Now that you've laid out a powerful set of skills, it's time to tell recruiters about your proven ability to leverage them toward customer satisfaction and improved store ratings. By describing past success, you show what you offer for the future!
How did you use your active listening skills to drive a positive customer experience and improve your personal feedback? What about that time you contributed to increased store earnings?
Metrics are the secret ingredient to make these experience points pop! Provide quantifiable examples of your success like customer satisfaction percentages, and dollar amounts to measure your impact on company savings.
Here are some samples:
Helped organize local sales and promotional events to increase brand awareness and drive 19% more business
Provided recommendations to guests regarding activities and food and beverage options by understanding their needs and asking clarifying questions, boosting positive event ratings to 91%
Awarded top brand ambassador recognition for attention to detail, and for maintaining an employee rating of 4.9 stars for over 6 months
Promoted loyalty program benefits and exceeded sign-up goals by 16%
Exceeded sales targets by 8% by establishing trust with customers and upselling appropriate products based on customer interests
Top 5 Tips for Your Retail Cashier Resume
Demonstrate excellence

When you fill your experience section with tales of customer satisfaction and sales objectives, take every opportunity to highlight when you surpassed expectations. The best resumes will include examples of when you exceeded sales or customer rating goals.

Context counts!

When so many success metrics revolve around percentages and ratings, context can provide variety and freshness: Share which department you worked in when you earned a 5-star personal rating, and mention that you managed to boost customer satisfaction rates during a stressful holiday rush!

Leverage a cover letter

As a retail cashier, some of your compelling experience stories could use more space than you can afford on your resume to really shine. Since your bullet points should only be two lines or shorter, tell recruiters about the time you handled an unusual return processing volume in your cover letter!

"Technical" doesn't necessarily mean software

When we talk about listing skills in a technical way, many people automatically think of software. But as a retail cashier, it's more about where your skills fall within your profession: Are you the go-to for processing special sale items, or are you more of an inventory person?

Use an orderly layout

Just like you'd sort returned items or tidy up the cash drawer at the end of the day, make sure you keep a well-organized and tidy resume template. Use whichever of our templates outlines your personal qualifications clearly with a bit of breathing room.
How do I customize my resume?
Revisit each job description and look for the core angle: If you're applying to a company that emphasizes customer service, don't focus too much on inventory. If you work for a more industrial retail company, don't over-emphasize product displays.
What if I don't have much higher education?
Don't worry: You usually only need a high school diploma for a retail cashier role. And if you want to bulk up your scholarly credentials, include certs like the National Retail Federation Cashier Certification (NRFCC) or a Professional Credit Associate (PCA).
Should I include an objective?
If you're just entering the retail world, a career objective could give you the opportunity to provide some new traits that qualify you for a retail cashier role. But if you have plenty of customer service or cash handling experience to share, skip it.