As the final point of contact for customers, grocery store cashiers play a vital role in ensuring a positive shopping experience. Your attention to detail and communication skills are crucial, from scanning items to answering questions.
A resume template that presents yourself well to potential employers can be overwhelming. That's why we're here.
Our team has compiled these grocery store cashier resume templates to help you highlight your capabilities in the best light possible. Whether you're starting out or ready for a new challenge, this guide has the resume tips you need to build that perfect resume.
---
Grocery Store Cashier Resume
---
Modern Grocery Store Cashier Resume
---
Professional Grocery Store Cashier Resume
Related resume examples
---
What Matters Most: Grocery Store Cashier Skills & Work History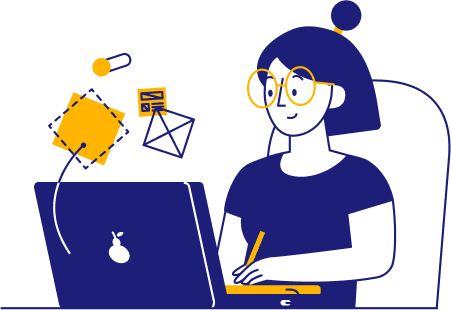 As a grocery store cashier, your people skills and the ability to handle pressure are super important. To help your resume stand out, don't forget to include any software you're familiar with.
You could be proficient with CRM software like Salesforce or inventory management software such as Fishbowl Inventory—this could give you a solid edge over other candidates.
Our top tip is to look at the job posting and see which skills a grocery store explicitly needs. If there's something there you're proficient in, add it to your resume!
9 most popular grocery store cashier skills
Cash handling
NCR Counterpoint
QuickBooks
Customer service
MS Outlook
Salesforce
Conflict resolution
Loss prevention
Fishbowl Inventory
Sample grocery store cashier work experience bullet points
With your work history, employers want to see how you've used your skills in a real-world setting and how you've contributed to the success of your previous workplaces.
Use them to provide concrete examples of your work. For instance, mention how many transactions you could process per hour or talk about your experience handling busy sales periods. This quantifiable data demonstrates your ability to work efficiently and effectively.
Ultimately, show consistent performance and a track record of success throughout your work history. Here's what we mean:
Efficiently scanned and bagged items, reducing checkout time by 38%
Utilized product knowledge to recommend and upsell additional items, increasing sales by 24%
Assisted store manager in conducting inventory audits, reducing lost inventory by 7%
Achieved a 97% customer satisfaction rating based on periodic feedback surveys
Top 5 Tips for Your Grocery Store Cashier Resume
Showcase customer communication

As a grocery store cashier, you'll spend a lot of time talking with customers, so how you communicate can make or break your chances of landing a job. Since it's such a vital skill, give recruiters a good idea of how you exceeded expectations.

Perhaps, you could mention a time you dealt with a disgruntled customer, or maybe you went out of your way to help someone find an item. Anecdotes like these highlight your interpersonal abilities and emphasize your commitment to customer satisfaction.

Highlight relevant technical skills

Point-of-sale (POS) systems, cash registers, inventory management systems, and customer relationship management (CRM) software—you'll be using them every day as a cashier. By highlighting your familiarity with these tools, you're demonstrating technical competence and your ability to operate any necessary equipment on the job.

Emphasize efficiency

As a cashier, you'll be doing a lot! You'll need to process transactions and handle money, all while ensuring you're process is accurate. So when you emphasize your efficiency, it naturally translates to your ability to be thorough, meticulous, and capable of handling anything the job may throw at you.

Flexibility and adaptability are important

Working as a grocery store cashier often means you'll need flexibility in your schedule. You might be called in on the weekends or holidays or even have to stay longer shifts to accommodate the store's needs. Have you had to do so before? If so, it's certainly worth adding to your resume.

Let the numbers speak for themselves

Quantify your accomplishments and contributions in your previous roles, such as the number of transactions processed per hour, average customer satisfaction ratings, or increases in revenue generated through cross-selling and promoting store loyalty programs. This demonstrates your ability to make a tangible impact on store operations and customer satisfaction.
What if I don't have experience as a cashier?
If you don't have experience as a cashier, try to highlight relevant experience in customer service, retail, or food service industries. Check out some of our resume samples for inspiration!
Still struggling? Then spotlight your attention to detail, communication, and willingness to learn from previous experiences so employers know you can adapt to new responsibilities.
What certifications will improve my chances of being hired?
Unfortunately, scary life events take place in the grocery store, too. Certifications from the National Retail Federation (NRF) or one related to medical care, like CPR/AED/First Aid, show you're prepared to handle a stressful situation and carry out an emergency response.
What skills are essential for a grocery store cashier?
You'll need a solid grasp of cash handling, excellent customer service, the ability to thrive in a fast-paced (sometimes stressful!) environment, and an understanding of basic computer skills for processing transactions.