Navigating the world of personal injury law, you're right there with your clients on some of their hardest days. Natural empathy combined with in-depth knowledge of legal proceedings make you first choice among colleagues and clients alike.
You're tireless in your quest for justice, but dealing with complex lawsuits is challenging and time-consuming. Creating an attractive resume shouldn't add to your workload.
That's what we're here for! We've compiled a list of resume tips that helped personal injury paralegals like you level up their careers. Here's how you can stand out.
---
---
---
Clean Personal Injury Paralegal Resume
Related resume examples
---
What Matters Most: Your Law Skills & Experience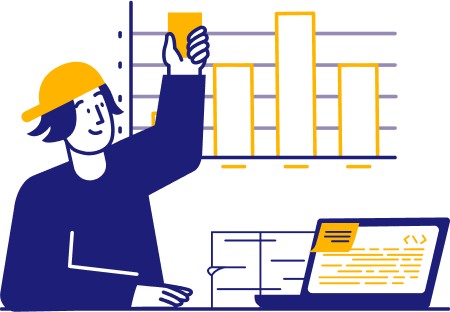 Few jobs in the legal field require such a diverse mix of abilities the way yours does. In personal injury law, your compassion and interviewing skills kick in to help gather evidence and build a case even if the client is under stress.
Between drafting legal documents and poring over medical histories, you're a true jack of all trades, bridging the gap between the client and the attorney.
This indispensable skill set is tricky to convey on a resume, so be specific instead of generic. Mention your proficiency in evaluating medical records, legal terminology, investigation, and relevant software.
9 best personal injury paralegal skills
ProLaw
Trial preparation
Medical records
Witness coordination
E-discovery
Crisis management
Investigation techniques
Deposition scheduling
Motion drafting
Sample personal injury paralegal work experience bullet points
As a personal injury paralegal, you've had slow days centered around preparing case reports and endless streaks of reviewing documents using Concordance. But you've also had days of great victories when your work contributed to an impressive settlement.
Potential employers already know the role, so instead of describing your day-to-day tasks, talk about your achievements and back them up with numbers.
Talk about the average monthly client load or your investigation techniques that resulted in a 96% client satisfaction rate. If you have impressive settlements under your belt, this is the right place to brag.
Here's how to quantify your resume's work experience:
Aided 2 plaintiff personal injury attorneys in a large-scale settlement case, resulting in over $5 million in client compensation
Drafted and filed 300+ legal documents, including correspondence, depositions, pre-trial forms, pleadings, motions, settlement agreements, and legal briefs
Managed a full caseload comprised of 6 litigation and pre-litigation cases while advocating on the clients' behalf
Scheduled and coordinated over 70 depositions, witness consultations, and mediations, increasing case progression speed by 14%
Top 5 Tips for Your Personal Injury Paralegal
Highlight victories

Each of your wins is a big deal—both for the company and its clients. If you've participated in difficult cases that ended in success, talk about them in detail. You can mention the settlement amount, the number of attorneys you've assisted, or how many hours of interviews you've conducted to achieve this.

Medical proficiency is important

Even an entry-level personal injury paralegal is often expected to have some basic understanding of medical terminology and human anatomy. Emphasize your ability to review, interpret, and summarize medical records as well as conduct investigations with the help of medical professionals.

Showcase your soft skills

Your job brings you to people dealing with emotional, financial, or physical crises. Show employers your interpersonal savvy, including interviewing techniques (such as open-ended questions and active listening), crisis management, and cultural sensitivity. If you're bilingual, add that too.

No cookie-cutter resumes

As you well know, no two law firms are the same, so your resume can't always look the same either. Study each job description and swap skills and accomplishments in and out as required. For example, if the firm is looking for defendant experience, highlight the cases where you've acted in defense of someone as opposed to a plaintiff's role.

Reveal your toolkit

You've got your hands full of legal software, so let your favorites shine in your resume! Employers value proficiency in research tools like Westlaw or LexisNexis, citation helpers like Bluebook and ALWD, or case management software like Clio and ProLaw.
How to Write a Personal Injury Paralegal Resume
Use reverse-chronological formatting

Personal injury laws are always being updated, as well as the software and databases you'll use on the job, like LexisNexis. Use reverse-chronological formatting to optimize your resume by putting your most recent and relevant personal injury paralegal experiences first.

Review the job description to choose the right skills

Personal injury law firms can have many focuses. For example, one firm may specialize in work-related accidents, whereas another helps clients with medical malpractice. Reviewing the job description will help you focus on essential knowledge and skills needed, like workers comp or medical laws.

Use legal metrics in your work experience bullet points

You know that a lot of data goes into how you approach each case. It's also essential when law firms are hiring a paralegal. Therefore, including key metrics like client satisfaction rates and claim resolution times will help emphasize your abilities when listing previous work experience.

Use an active voice

When working with clients, you'd want to use an active voice when explaining the details of their cases to keep them engaged with the information you're covering. The same is true for your resume. Using action words like "drafted" or "managed" will help. For instance, you could explain how you "drafted case briefs to help lawyers create their opening remarks 34% more efficiently."

Proofread before submitting

Accuracy will be critical when writing legal correspondence and case briefs. Legal hiring managers will want to see that right away when they're reviewing resumes. Proofread thoroughly to ensure you submit a resume that's free of grammar errors.
What can I do with no relevant experience?
Becoming a personal injury paralegal is tricky without experience, but if you've ever worked as a paralegal or a legal assistant, that's a fine starting point. Relevant education, such as an associate's degree in paralegal studies or a NALA certificate, is also helpful.
Should I add certifications to my resume?
Definitely! Use a professional resume template to keep your certifications in their own section. Some of the most in-demand certificates include CP, CLA, ACP, RP, and CLDP.

What to do if I'm transitioning from another field of law?
Your legal experience is transferable regardless of the area of law you've previously worked in. Focus on your expertise in document drafting, case management, legal terms, and research to make a successful career switch.