As a litigation paralegal, you glue the whole legal office together. With a keen eye for legal analysis and relentless dedication to your cases, you're indispensable to the attorneys you work with.
Although your legal acumen and meticulous nature are appreciated, they're challenging to showcase on a resume. How do you make a fantastic impression with just a single page? The answer lies in effective presentation, and we're here to help you put your best foot forward.
Our litigation paralegal resume templates will help you emphasize your strengths and score your dream job. Check out our top tips for making a good resume.
---
Litigation Paralegal Resume
---
Formal Litigation Paralegal Resume
---
Elegant Litigation Paralegal Resume
Related resume examples
---
What Matters Most: Your Paralegal Skills & Past Work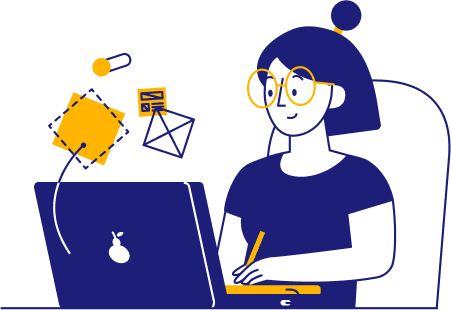 Attention to detail helps you spend hours doing legal research, while your ability to work under pressure ensures you don't back down from even the most complex cases.
Those skills are crucial to your role but alone might not be enough to help your resume stand out among a heap of applications.
The trick is to focus on your industry-specific skills and legal knowledge. Talk about your expertise in deposition coordination or case management.
Don't neglect the software side of things! This includes knowing how to use research platforms, such as Westlaw and LexisNexis, or your proficiency in Microsoft Office. This gives recruiters a good idea of how you can contribute on day one.
9 most popular litigation paralegal skills
Microsoft Office
Trial preparation
E-discovery
Bilingual
Pleadings drafting
Case file organization
Legal research
Westlaw
Concordance
Sample litigation paralegal work experience bullet points
Working in the legal field got you used to dealing with complex reports and swaths of data to dig through. This is useful in your day job but also comes in handy when working on your resume.
Employers want to hear about your work experience. Go beyond broad terms; instead, focus on your achievements.
Elaborate with metrics to spotlight your efficiency and impact. For instance, instead of broadly stating, "assisted attorneys," specify "worked closely with 3 attorneys over a 12-month period, handling up to 5 cases per day."
Here's an example of using this method to your advantage:
Drafted and filed over 250 legal documents, including discovery requests, pleadings, and motions, ensuring timely and accurate submission
Supported the successful resolution of 30+ complex cases, working closely with 4 attorneys
Obtained, reviewed, and documented over 20,000 pages of litigation casework, improving average case review efficiency by 21%
Worked with over 100 witnesses while coordinating nearly 49 depositions, handling scheduling and successful communication
Top 5 Tips for Your Litigation Paralegal Resume
Showcase versatility

As a litigation paralegal, your role encompasses diverse responsibilities, from putting a nervous witness at ease to preparing a critical motion. Highlight this versatility in your resume, discussing your interpersonal skills and ability to draft legal documents at a moment's notice.

Connect with the company

This means adjusting your skills and tasks based on the job posting and also finding a connection with the overarching mission of the company. As an example, if you're applying to work at a legal firm focused on child advocacy, show that this is important to you too.

Be extra careful

All those hours spent drafting complex legal documents taught you to be meticulous. Apply that same level of detail to your resume—potential employers do not look kindly at typos or poorly-phrased sentences.

Talk about your legal knowledge

Be it from previous experience or education, show off how much you know your local laws. Mention interesting cases you worked on, trials you've prepared for, and industries you've researched for legal reasons. Similarly, emphasize it if you have experience in a specific area of law, such as corporate or family law.

Show off your diplomas

Whether it's an associate's degree, a bachelor's degree, or a Certified Paralegal (CP) certification, pick a resume template that lets you showcase your education. If you have an RP or CLA certificate, add those in too.
What to do if I have no relevant education?
Recruiters often look for degrees in the legal field, such as a degree in paralegal studies. However, experience in an adjacent role can help you get started, such as working as a legal assistant.
What kind of software should I cite in my resume?
Talk about the tools you work with daily as a litigation paralegal. If you're familiar with Westlaw, LexisNexis, Relativity, or Corcodance, say so. Knowledge of Excel and Word is also a good pick. This will show your ability to streamline and make your work more efficient.
Should I add soft skills to my resume?
The rule of thumb is that it's best to focus on technical skills, but you don't have to save all the soft skills for your cover letter. Mention things like witness interviewing, appointment scheduling, and active listening.