You're well-versed in various media and communication channels, coming up with results-driven strategies to spotlight your company's greatest values. You engage with target audiences through public relations activities, multimedia design, and content creation to increase marketing reach.
But how do you optimize your resume just as effectively? Which skills should you include? How should everything look in a centralized layout?
It's all good: I've had plenty of experience helping people in marketing communications, and I've distilled my learnings into 3 resume templates and some solid advice for you!
---
Marketing Communications Specialist Resume
---
Clean Marketing Communications Specialist Resume
---
Modern Marketing Communications Specialist Resume
Related resume examples
---
What Matters Most: Your Skills & Job Experience Sections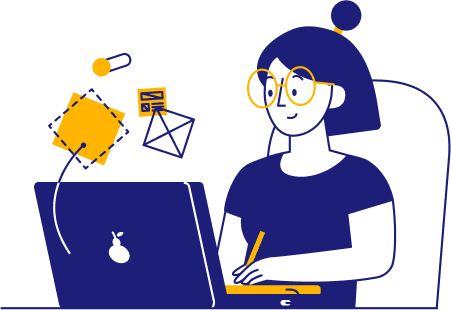 Your skills list as a marketing communications specialist is so, so important! You want to show recruiters what you're capable of and make them say "Wow!" from the moment they look at your resume. So list abilities that are extremely profession-specific and show depth of knowledge.
The abilities you include should never be generic. They can come from a wide variety of job roles, even if the context seems unrelated, but the abilities themselves must specifically relate directly to your job role.
Go beyond the fact that you're good at "communication" and describe how you're good at project management. Don't just say "content creation software" when you can list programs by name.
For example:
9 top marketing communications specialist skills
Strategic Planning
Content Writing
Adobe Photoshop
Hootsuite
Performance Tracking
Campaign Strategy
Project Management
Google Analytics
Trend Analysis
Sample marketing communications specialist work experience bullet points
Your skills are definitely eye-catching, but you'll need to go beyond a list of keywords to show recruiters what you can really do. They want to see examples of how you used your skills to their maximum potential to overcome obstacles and surpass expectations.
Make sure you include a variety of examples for added interest. And you'll really want to make sure that you give concise context for what you did, alongside a measurement of your end results.
That's where metrics come in! You need quantifiable data to make your experience truly impressive. Recruiters want to see rating boosts, engagement increases, and retention percentages.
Here are some samples of what recruiters like:
Drove website re-design and managed social media platforms with Hootsuite, boosting response times by 38% and sales lead conversions by 14%
Launched customer satisfaction surveys using CRM principles, increasing new clients by 12% and boosting customer retention by 7%
Managed and delivered 11 segmented emails and created dynamic content with newsletter signup CTAs on the website, boosting signup rates by 8%
Developed and implemented 23 marketing strategies to increase brand visibility, increasing brand reach by 34%
Top 5 Tips for Your Marketing Communications Specialist Resume
Demonstrate growth

For specialized roles like yours, it's important to show a trend of development throughout your career. Use your experience section to present increasingly complex and advanced achievements as you approach the present day.

Show knowledge depth

One of the reasons to get extra "niche" with your skills is to show depth of knowledge. Many of the most common marketing communications skills can be considered a given if you present recruiters with more specialized abilities that go beyond them.

Tailor your template choice

Play around with several template options, but ultimately, you'll want to go with whichever one flatters your personal qualifications the most. You want your resume to emphasize your greatest skills!

Cue the context

Since you don't have a ton of room on your resume page, your experience points need to be concise. But you can still spice up your actions and metrics with just a few key words that provide context for why you did it all!

Seriously: Name that software

It can be tough to narrow down which technical skills to include on your resume since you're so versatile within your role. But naming just a few key programs will make you sound like an absolute boss at what you do!
Do I have to fill the page?
Well, no. Usually people in specialist roles have more trouble paring down to a single page: But if your best accomplishments are jaw-dropping enough that you've said it all before you reach the footer, it's fine! Just let things breathe.
How do I tailor my resume to the job?
Great question! It's easier to do this than you might think–and you'll definitely want to. For every application, look at the job description for company values and emphasized skills to reflect in your resume. Align your writing tone with theirs, too.
What fonts should I use?
A marketing communications specialist like you is definitely familiar with the difference a good (or bad!) font choice can make. For your resume, think "Clean, modern, and readable". Your goal is to give recruiters an easy time while they review your qualifications.