Identifying investment opportunities is where you shine. Risk and return profiles are identified, valuations are completed, and acquisitions are performed successfully with you on the job.
Have you invested enough time in preparing a cover letter that complements your investment banking resume and help land your next job?
We'll help you get started with these investment banking cover letter examples. They'll provide an easy template for success to help you stand out in this results-driven field.
---
Investment Banking Cover Letter Example
USE THIS TEMPLATE
Why this cover letter works
As with this piece, let your passion for finance and eagerness to add value to the hiring company take center stage in your investment banking cover letter.

Follow this with a compelling narrative of relevant work experiences, backing up impacts made in previous workplaces using numbers, percentages, and revenues. Skills such as data analysis, financial statement and risk analysis, and software Python and Excel should suffice in your piece.
---
Investment Banking Internship Cover Letter Example
USE THIS TEMPLATE
Why this cover letter works
Crafting an effective investment banking internship cover letter is about balancing your eagerness to learn and grow and your foundation of financial concepts (like statistical analysis and financial research)

Of course, the majority of your piece will focus on academic accomplishments. But don't just highlight your technical know-how. Briefly narrate instances where you translated classroom knowledge into tangible impact during class projects, competitions, simulations, and possibly an internship or volunteer program.
---
Investment Banking Analyst Cover Letter Example
USE THIS TEMPLATE
Why this cover letter works
Notice how Nina kicks off her investment banking analyst cover letter with a powerful introduction tying her passion for the role with the hiring company's goals. That builds an instant connection with the recruiter.

Go ahead and show off your professional arsenal (cue comparable company analysis, pitch book preparation, or capital structure analysis). Weaving in quantifiable wins, like an annual yield increase of 7.3%, anchors your credibility.
Related cover letter examples
---
Tips to Write a Successful Investment Banking Cover Letter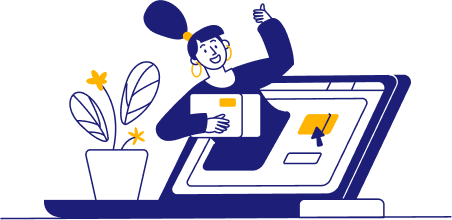 When optimizing a client's investment portfolio, you always ensure you account for their specific needs and financial situation to get them the best results. Take a similar approach to your investment banking cover letter.
The job description will help you succeed here. It'll outline the company's mission and the top investment banking skills they're looking for so you can include them in your cover letter to stand out.
For instance, you could explain how you'll use your negotiation skills to help an automotive company continue expanding its market while achieving its goal of bringing fair vehicle prices to consumers.

How to stand out in the greeting and intro of your investment banking cover letter
When meeting a client for the first time, you'd want to learn their name to instantly create a connection. You should do the same in your investment banking cover letter by trying to address a specific hiring manager by name, if you can find it in the job description or the company website.
Then, once you get into the opening paragraph, grab attention by referencing your passion for the company's mission and the top skills they're looking for, like financial modeling or using the Bloomberg Suite.
The example below will show you a cover letter that gets off to a good start but falls short when they don't get into any specifics about the company's investment banking needs.
Needs more details!
Dear Ms. Tyson,
I was pleased to see the investment banking opportunity your company has available. With my seven years of experience in the financial field, I believe I'll be the right fit for your company's needs.
An opener like the one below is a better option that relates directly to the applicant's enthusiasm for First Horizon National Corporation's dynamic and innovative investment banking team.
A compelling and detailed opener!
Dear Ms. Wilson,
Responding to First Horizon National Corporation's compelling belief that creating new horizons is critical to client success, I am eager to join your dynamic team of innovators as your next investment banking analyst. Firmly believing in the heightened potential that emerges when diverse insights merge and align toward a shared financial goal, I welcome the opportunity to collaborate with your team of skilled analysts and finance experts.

Optimize the body of your investment banking cover letter
Data is a crucial part of the decisions you make as an investment banker. It's also pretty important to help you write a successful cover letter.
One of the best ways to optimize your body paragraphs is by sharing examples using metrics. For instance, you could explain how you used your market forecasting skills to help a portfolio of 125 clients grow their earnings by an average of 34% annually.
If you don't have much work experience, you could also write about how your education in finance, accounting, or other related fields has equipped you for the role. For example, you could talk about how you analyzed statements of cash flows with 98% accuracy during your managerial accounting course.
A great body paragraph with data-driven performance!
As a financial analyst at Valmiki 504, also based in New Orleans, I dove headfirst into financial statement analysis, scrutinizing balance sheets, cash flow, and income statements. Consequently, my analysis contributed to improvements in client portfolio performance, with a 6.7% increase in average annual returns.

Impactfully close out your investment banking cover letter
After you wrap up a meeting with a client, you'd want to relate back to what you covered to ensure they're up to speed on the next steps you'll take when optimizing their investment portfolio. You should do the same with the closing of your cover letter by relating back to the essential job skills you emphasized, like private equity and market analysis, and how you connect with the company's mission.
It's also best practice to thank the hiring manager for their time and close with a light call to action like "I look forward to discussing the needs of this investment banking position with you further."
The closer below doesn't quite hit the mark since it's missing the call to action or any specific details about the investment banking role.
Lacking impact with this one!
I believe my skills and experience will be of great value to your company's growing investment banking needs. Thank you for taking the time to review my application.
Sincerely,
Isaac Martens
A better closer is the one below that directly relates to Capital One Securities' goal to grow in the financial sector and help its client base succeed.
An impactful closer relating to the company's mission!
I am eager to leverage my enthusiasm and skillset to augment Capital One Securities' position at the forefront of the financial sector. I look forward to discussing how my expertise can contribute to the growth and continued success of Capital One Securities and its client base. Thank you.
Sincerely,
Liam Andersen
What's the best length for investment banking cover letters? 
One page is the optimal length for investment banking cover letters. If you're struggling to shorten it, try to focus on the primary needs of each job. For instance, if you're applying to a commercial investment banking role, your M&A and equity research abilities may be essential to emphasize. 
Do I need to write a custom cover letter for each job? 
Your investment banking cover letter should be customized for each job. It'll help you stand out when applying to one company that works with high-yield bonds and another that specializes in structured financial management so you can present relevant skills for both. 
How can I make my investment banking skills stand out? 
The best way to make job skills stand out is to include relevant ones to each company's needs and share metrics-based examples of how you used them successfully in previous jobs. For instance, you could explain how you used S&P Capital IQ to help companies utilize their assets 54% more efficiently.