When companies need to optimize their financial processes, they know they can turn to pros like you to get the job done right. You get financial data reviewed, make impactful recommendations, and create effective reports while on the job.
Have you put the same level of analysis into your cover letter to make a great first impression on hiring managers?
Your recommendations and findings while reviewing financial reports will significantly impact a company's bottom line, so hiring managers won't take this decision lightly. Complement your financial analyst resume while you optimize for success with our financial analyst cover letter examples that have helped plenty of finance professionals land their ideal jobs.
---
Financial Analyst Cover Letter Example
USE THIS TEMPLATE
Why this cover letter works
Banks want the very best in their financial analysis team. Why? Because this is the engine that makes or breaks the survival of any financial institution.

Therefore showing how, through your business acumen in your financial analyst cover letter, you moved pieces to increase annual revenue should make a great impression on recruiters.
---
Entry-level Financial Analyst Cover Letter Example
USE THIS TEMPLATE
Why this cover letter works
Nobody would expect you to have solid industry experience for a beginner's job. But you can't escape the question of what you're bringing to the table. To answer that, turn to your soft skills and make them valuable assets.

For instance, highlight your analytical and problem-solving abilities, communication skills, and collaborative mindset in your entry-level financial analyst cover letter.
---
Financial Analyst Internship Cover Letter Example
USE THIS TEMPLATE
Why this cover letter works
What relevant skills did you pick from your coursework? They're your ticket to breaking into the career world without real-world work experience. Mention data analysis and your Excel competencies in your financial analyst internship cover letter to impress recruiters.

Also, show how you used those skills to complete practical projects that earned recommendations from your professor.
Related cover letter examples
---
How to Write an Impactful Financial Analyst Cover Letter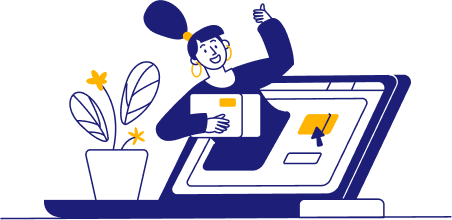 When analyzing the financial books, you'd want to make recommendations on aspects like pricing structures and cost-saving measures that are relevant to each company's needs. You should have a similar mindset when crafting your financial analyst cover letter. Everything should be tailored around what the company is looking for in the job description.
For instance, a company that wants help creating visual data models may appreciate your skills in Tableau or Microsoft Power BI to help formulate visuals that are easy to understand and implement for anyone.

Writing a successful greeting and intro for your financial analyst cover letter
When working with new clients or department leaders, you'd want to learn their names to get off to a good working relationship before digging into the financial books. The same is true for your cover letter. Use your analytical abilities to try to locate the name of a specific hiring manager in the job description or on the company website that you can use in the greeting.
In the opening paragraph, you should relate to the company's mission or financial processes to show how you'll fit in with their culture. For instance, a tech-focused company emphasizing team culture may appreciate you explaining how you'll implement a streamlined financial approach into their modern team environment.
What you shouldn't do is sound overly generic, like the example below. It sounds like the applicant could be applying to any financial analyst position.
Feels too generic!
Hello,
I'm excited to be applying to your financial analyst job opening. With seven years of experience in the financial field, I'm confident I'll be able to handle all your needs.
Instead, go with an opener like the one below. It shows that the candidate has a genuine passion for Bank of America's mission to connect clients to financial resources while using their financial analysis skills.
A genuine opener that makes a connection!
Dear Mr. Taylor,
I have always wanted to make a positive impact in other peoples' lives through my career. When I first learned of Bank of America's mission of helping to make financial lives better by connecting global clients to the resources they need, I knew my passion and skill sets would fit in as an entry-level financial assistant.

Write an effective financial analyst cover letter body
When making financial recommendations to company leaders, you probably put a lot of data and evidence in the middle of the documentation you give them. You want to take a similar approach in the body of your financial analyst cover letter.
Ideally, you should include metrics showing your achievements in past positions. For instance, you could explain how your cost-saving measures helped improve net profit margins or debt-to-equity ratios.
If you don't have much work experience, you could also talk about how your education in finance, accounting, or other related fields has equipped you for the role. For instance, you could discuss how your courses teaching financial modeling equipped you to make income projections 57% more accurately.
A great body paragraph showcasing a relevant impact!
One of my key strengths lies in Investment Analysis to identify growth prospects and investment opportunities. At Liberty Bank, I utilized both fundamental and technical analysis techniques to evaluate potential investments and proposed an opportunity that saw the bank's annual revenue grow by 33%.

Create a well-rounded closer for your financial analyst cover letter
To start your closer, recap some key points you covered about how your skills, like data modeling or risk management analysis, fit in with the company's mission.
For instance, you could say how you want to use risk management analysis to help an education-based company make informed decisions so they can continue bringing excellent learning resources to consumers.
It's also best practice to say thank you and use a light call to action like you would when you want decision-makers to follow through on a new process improvement measure you introduced.
The closer below is a good start, but it doesn't quite hit the mark since it lacks a call to action, any specifics about the company's mission, or the skills the applicant brings as a financial analyst.
Needs to get more specific!
With my deep passion for this company's mission, I would be delighted to use my analytical skills to help you achieve your goals. Thank you for considering me for the position.
Sincerely,
Steve Williams
Aim to write a closer like the one below that shows a true passion for Comerica Bank's commitment to innovation and excellence in the financial industry.
A closer that makes a great connection!
I am impressed by Comerica Bank's reputation for excellence, commitment to innovation, and dedication to employee growth and development. I am excited about the opportunity to contribute to the bank's continued success. Thank you for considering my application. I look forward to the opportunity to discuss further how my experience and capabilities align with Comerica Bank's requirements.
Sincerely,
Sophia Pappas
What if I don't know who to address my cover letter to?
If you've reviewed the company website, job description, and social media like LinkedIn and still can't find the name of a specific hiring manager, you can simply lead with "Dear [name of company] hiring staff." Just make sure your cover letter connects with how your essential skills, like budget management, fit in with the company's needs and mission to make a sound connection. 
How long should a financial analyst cover letter be? 
Your cover letter should be one page long. You want to keep it concise and relevant to the company's primary needs, like process improvement or reducing resource costs. 
Does my cover letter need to be different for each job? 
While you can keep a similar structure each time, the specifics should always be customized for each financial analyst job you apply to. It'll help you relate better to company needs like forecasting or risk management, which will differ depending on the industry.