As a bank teller, your daily routine involves managing cash transactions, assisting customers with their financial needs, and ensuring the bank's smooth operation.
You excel in attention to detail, accuracy, and customer service, making clients feel valued and secure. However, writing a successful cover letter can seem like uncharted waters.
Don't worry! We're here to guide you through the process. Our expertly written bank teller cover letter examples will help you pick up all the best tricks. Let's get started!
---
Bank Teller Cover Letter Example
USE THIS TEMPLATE
Why this cover letter works
Steer clear of bland introductions. Instead, sprinkle some thrill into your bank teller cover letter with relevant anecdotes, statistics, shared values, or a striking objective for the role.

But capitalize on the bulk of your piece to spotlight your strengths, emphasizing instances where you achieved something noteworthy, dealt with demanding situations, or used pertinent technology (cue Panini Vision X).
---
Bank Teller No Experience Cover Letter Example
USE THIS TEMPLATE
Why this cover letter works
Pairing your admiration for the hiring organization with a concise recount of your relevant abilities and work history sets the foundation of success for your bank teller no experience cover letter.

If you lack formal experience, focus on transferable skills gained through other roles (cue cash handling at a credit union, customer service at Sketchers, and fraud detection at Kroll).
---
Entry Level Bank Teller Cover Letter Example
USE THIS TEMPLATE
Why this cover letter works
Genuine appreciation for the hiring bank's mission and eagerness to explore finance and banking, complemented with a personal story, will undoubtedly give your entry level bank teller cover letter an edge.

Take it a notch higher with a desire to learn, snappy highlights of hard and soft skills gained from internships and volunteer programs, and excellence in educational courses.
Related cover letter examples
---
How to Write an Effective Bank Teller Cover Letter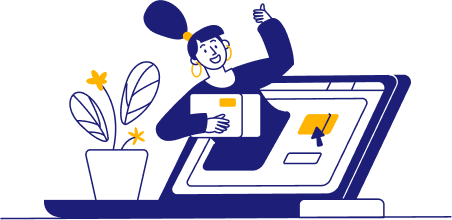 To impress your prospective employer, it's essential to show that you're not just a thorough cash counter, but also that you're highly in tune with the company's specific needs. How can you achieve this in a concise letter? It's pretty straightforward—just study the job description and ensure your cover letter incorporates elements from it seamlessly.
For instance, if the job listing emphasizes providing top-notch customer service and efficient cash handling, highlight your outstanding customer service skills and your experience in managing financial transactions right from the start of your cover letter. By aligning it with the job requirements, you can show potential employers that you're the perfect fit.

Start with a compelling intro
To kick off your bank teller cover letter with a bang, start with a personalized greeting that addresses the hiring manager by name if possible. Take the time to research and find out who will be reading your letter. This can often be found on the company's website or LinkedIn profile. If all else fails, you can resort to a more general "Dear Hiring Manager" or "Dear [Bank Name] Team."
Once you've nailed the greeting, it's time to captivate your readers with an opening paragraph that draws them in. Connect your passion with the company's values or mission, showcasing that you're not just after any job; you want this job because it aligns with your goals and values.
Highlight your relevant skills and experience, such as your knack for handling financial transactions accurately or your commitment to accurate reporting.
Now, let's take a peek at a bad example. This opening lacks enthusiasm, fails to make a connection with the company, and doesn't showcase any relevant skills or qualities. It doesn't give the hiring manager a compelling reason to keep reading.
Too generic!
I'm looking for a job and I saw your listing on Indeed. I have no experience in banking but I would like to be considered.
This next paragraph, on the other hand, really hits the spot! It really dives into why the applicant wants this job more than any other.
Unique and engaging!
Citibank's dedication to banking innovation and client trust since its origins as the First National City Bank in 1812 has earned my admiration. Your relief teller position strikes me as an unparalleled opportunity to blend my enthusiasm to add value to your esteemed legacy with my rich experience in cash handling, customer service, and more.

Maintain their attention with the body paragraphs
In your bank teller cover letter, the body paragraphs serve as a continuation of your compelling introduction. These paragraphs should delve into your professional journey and highlight your proudest accomplishments in the banking industry.
Perhaps you've impeccably managed financial transactions, delivered exceptional customer service, or consistently met and exceeded sales targets. Boost these achievements with some metrics, such as the number of daily transactions you processed, customer satisfaction ratings, or improvements in branch efficiency you contributed to.
Tailoring these paragraphs to the job description is super important, too. It helps you appear to be a more appealing candidate.
Fantastic!
In my recent internship at Pathways Financial Credit Union, I worked under experienced tellers, overseeing daily transactions totaling $13,891 and managing payments for an average of 36 clients daily. By implementing accounting software like Xero and QuickBooks, I enhanced the accuracy and efficiency of transaction recording by 18%.

Signing off the right way
The closing paragraph in your bank teller cover letter serves as the final opportunity to leave a lasting impression. Dive into the company's website and job description to identify specific aspects that resonate with you.
For example, if you're applying to a bank that offers an impressive selection of accounts for teens, emphasize that you too believe it's important for kids to learn financial management from an early age.
Finally, express gratitude for the hiring manager's consideration, and close with a courteous "Thank you for your time and consideration. Sincerely, [Your Name]."
Now, let's discuss a poor example of a closing line. The candidate brings up the topic of work preferences at completely the wrong time—they haven't even talked directly to the company yet.
Quickly forgotten…
I look forward to hearing from you. Keep in mind that I would prefer to work at your branch near my neighborhood as I would rather not have to commute for more than 30 minutes per day.
The next example focuses solely on the candidate's enthusiasm for the role and the value they believe they can bring to the company. This is what makes a good first impression.
This gets you interviews!
Joining the Wells Fargo team as a bank teller would allow me to share my financial understanding and passion for providing excellent customer service. I look forward to contributing to Wells Fargo's strong reputation in Dallas, TX, and enhancing the banking experience for its customers. Thank you for considering my application, and I eagerly anticipate the opportunity to demonstrate my potential within your esteemed organization.
How long should my bank teller cover letter be?
Aim for a concise and focused cover letter that is generally no longer than one page. Keep it succinct while covering your relevant qualifications, enthusiasm for the job, and alignment with the bank's values.
Can I mention referrals or network connections in my bank teller cover letter?
Absolutely! If you have a mutual contact or were referred to the position by someone within the bank or your professional network, it can be a valuable addition. Mention the referral early in your cover letter to establish a connection and show that you have inside knowledge of the organization.
Should I include any enclosures or attachments?
In most cases, a well-structured cover letter is sufficient. If you're sending a digital cover letter, ensure your bank teller resume or references are attached to the email or application platform. If sending a physical copy, include the additional documents with the letter and address it to the bank.