You transform yourself with ease to fill a variety of different roles, portraying each character as unique and memorable. You might perform on stage, on film, or as a voice actor behind the mic. But no matter where you go, you breathe life into each role!
Now… how do you pack all that value into a cover letter that complements your acting resume and stands out as much as your acting abilities do?
Don't stress over it! We've spent years helping people like you in the acting industry to get where they want to go, and we've put together three acting cover letter examples to inspire you on your journey.
---
Acting Cover Letter Example
USE THIS TEMPLATE
Why this cover letter works
The expression "Giving a face to the voice" adds tremendous weight to this acting cover letter example. Take the extra step to attach your headshot for that extra layer of personality in your candidacy.

Your photo should be inviting, something that positively embodies your character and portrays your confidence without compromising the professional aspect of it.
---
Actor Cover Letter Example
USE THIS TEMPLATE
Why this cover letter works
Highlighting known productions you were involved in (cue "One Flew Over the Cuckoo's Nest" and "Fiddler On The Roof") adds credibility to your acting prowess and adaptability.

Were you given a central role in a show that sold out, garnered massive positive ratings, or hit record revenues in your community? Mention them in your actor cover letter, using numbers to solidify the successes (for example, a 7% uptick in ticket sales translating to $9,346 additional revenue).
---
Acting for Beginners Cover Letter Example
USE THIS TEMPLATE
Why this cover letter works
Company knowledge can prove useful when you lack professional experience in this role. It's a matter of acknowledging the production company's activities, performances, or success stories.

Similarly, reflect the company's culture (whether formal or casual) in the tone and language of your acting for beginners cover letter. That paints a picture of an actor who will excel in the role and seamlessly blend into the team and environments.
Related cover letter examples
---
How to Compose Your Acting Cover Letter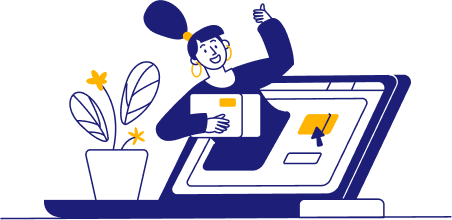 As an actor, you adapt to different roles on a near-constant basis! You'll want to do the same with your cover letter by tailoring it to each job description. Think of every job as a new character you're taking on to show your alignment with the job role.
You don't want to pitch your on-stage acting abilities to a job description that's calling for a voice actor. Show the recruiter that you've done your homework and care enough about the job to pay attention to the details!

Writing your personalized greeting and intro
You learn each character's name right away, and you should do the same with the person who's going to read your cover letter! You'll show that you value them, and they'll be more likely to pay attention to your application.
Follow that polite greeting with an opener that tells the reader why you want the job and why they want to hire you for the job. Support your interest in the role with a couple of qualifying traits showing what makes you a good fit.
Don't forget to hook the reader by implying that you have much more to offer! That way, they'll be way more interested in reading what comes next.
Just don't write an opener like this with no greeting, no actual qualifications, and no real hook:
Oof . . .
Hi I'm really good at acting and my voice is super good. I want to work for your company so let me know if I can start soon because I'd be great for your open role.
Instead, look at what a difference it makes to provide specific qualifying abilities and experiences in your opener! Mr. Robinson is sure to read on after this:
Now you're ready to break a leg!
Dear Mr. Robinson,
When I discovered the opening for a background actor at Northwest Casting, Inc., I knew it was a perfect chance to leverage my unique skills in character awareness, facial expressions, and gesture and movement. Interacting with your produced films and witnessing the detailed performances from background actors, I've felt a familiarity with the compelling narratives you create. Coupled with your commitment to bringing stories to life, my acting experiences, spanning from community performances to a dedicated YouTube channel, have equipped me to contribute value to your incredible team.

Writing excellent body paragraphs
The body of your cover letter is sort of like your acting audition. Each paragraph is meant to demonstrate one prime example of why you're the actor for the job.
Your body paragraphs are there to show off how skilled you are within the acting sphere—and how you've already made a difference there. When did you boost studio ratings with your incredible on-stage moves? How did you revolutionize an educational cartoon character with your fun voice-acting abilities?
And you'll need to back those success stories up with numbers! Quantifiable data is the missing puzzle piece that takes your experiences from "cool" to "Wow, really?!"
Think of metrics like performance ratings, audience increase percentages, and profit increases for your venue. And tailor this data around what each job description emphasizes to reinforce your alignment with the role!
Example of a well-done body paragraph
Plying my vocal skills a WXYT-FM – 97.1 The Ticket, I contributed significantly to their content creation, utilizing my voice control to portray diverse characters across multiple genres. My work brought about a 13% increase in listenership, translating into an approximate amplification in the audience base of 3197 listeners. Furthermore, my abilities in voice projection played a vital role in the success of a local theater production, "Remembering Motown," facilitating a 9% boost in ticket sales and pulling in an additional $28,673 in revenue.

Closing the curtains and signing your acting cover letter
As you know, a good performance doesn't simply end without a conclusion—and neither should your cover letter! Don't pass up the opportunity to use your closing paragraph as a spot to sprinkle in a few more qualifying traits.
You should also reinforce your alignment with the company values and include a call to action. You do want that callback, after all!
After inviting the reader to contact you for more details about your acting skills, make sure you thank them for their time. You can either say thanks in the closing paragraph or use it as your professional signoff.
If you don't use a thank-you as your signoff, make sure you stick with a classic, professional signature line and conclude with your real, full name.
But don't write like this. What even is this closer with no real name, no qualifications, and no connection with the company or studio?
Ugh.
So there you have it, plenty of stuff I've done that shows I'm a great actor. Can I work for you?
Thanks,
Speedy J.
This closer is way better since it formally connects with the venue's culture and values while providing solid examples of alignment with those traits:
We've got a winner!
Applying my skills and experiences to the Plaza Theatre Performing Arts Center would honor my passion for dynamic storytelling. I aspire to contribute meaningfully to your current season by bringing characters to life in a a way that resonates with the community. Looking forward to discussing how my character analysis, blocking, and improv skills could further enhance the diverse productions and The Plaza Theatre performing Arts Center. Thank you.
Sincerely,
Hugo Fernandes
How do I really stand out to the company?
Do that research! Customize your cover letter for each open job role by studying the job description, doing your homework on the organization, and using language that reflects their vibe.
What keywords should I use?
Head back to the job description and company site. Do they have a list of skills under the job requirements that you can use for inspiration? (Most job ads do!) Work buzzwords like "physical fitness" or "character awareness" into your cover letter's paragraphs to show you're on the same page.
Which skills are best?
Just like your costume on stage or your persona behind the mic, each set of needs is different! You might have extraordinary posture, facial expression, or vocal skills that set you apart. Emphasize whichever of those overlap with the job description!