As an actor, you've stepped into the shoes of countless characters and brought them to life in your own unique way. Your ability to tell a story and act it out is unparalleled, and you instill a sense of wonder in the people who watch your work.
Whether you're just starting out or you're a seasoned performer, using a high-quality resume template can help you get your foot in the door. However, it can be tough to choose the right things to say when sending out applications for new acting gigs.
We've worked with actors like you and helped them land the roles of their dreams. Our acting resume examples and resume tips are a great resource, so check them out!
---
Acting Resume
Why this resume works
If you're having trouble fitting all your past roles on your actor resume, prioritize the ones that used special skills.

For example, this resume highlights a performance in West Side Story, which required the actor to speak in a trained New York City dialect.
---
Beginner Acting Resume
Why this resume works
Trying to land your first major role means you need every advantage you can get. List lead roles at the top of your beginner acting resume, then work down to supporting performances.
---
Professional Acting Resume
Why this resume works
As an established actor, past performances speak for themselves. But to make the most significant impact, let your awards section shine by spotlighting its connection to your major roles.

Your professional actor resume can help you land specialized roles by highlighting your strengths. If you won an award for period acting, draw attention to performances where you put that skill into practice to paint a picture of your mastery.
Related resume examples
---
Tailor Your Acting Resume to Match the Gig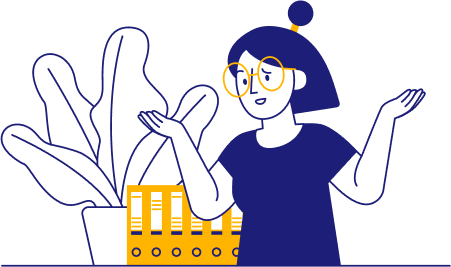 In your profession, there truly is no such thing as a "one size fits all" resume—each acting gig calls for a different set of skills, so it's important to mix and match.
Emphasize the skills that accurately describe your acting style. For example, if you've mastered several different accents or are good at improv, highlight it in your resume. Avoid being vague and really zone in on acting-specific terms, discussing your ability to learn lines and dive deep into a character's psyche.
However, make sure to carefully read the ad and see if there are any skills you could be adding. The genre of the acting job will tell you a lot here—if you're applying to act in a comedy, talk about your punchline timing, but you can swap that out for a melodrama.
Need some ideas?
15 top acting skills
Voice Projection
Dancing
Accents
Languages
Voice Modulation
Character Research
Singing
Script Analysis
Emotional Expression
Cultural Awareness
Rehearsal Pro Software
Scene Improvisation
Monologue Delivery
Cold Reading
Breath Control

Your acting work experience bullet points
This part of your resume will vary greatly based on the extent of your acting background, but in any case, it should be a selection of your greatest achievements.
Use this space to talk about plays, commercials, shows, web series, or movies you've been in. List the name of the production you were in, the character or role you played, and the director or the theater if it was a play.
Unlike a resume for a different kind of job, such as a project manager, you don't need to include traditional work experience bullet points. The goal is to spotlight your experience as an actor instead.
Here are a few ideas:
Zone in on your acting experience here—you can skip mentioning other jobs. If you have no professional background as an actor, things like school plays or hobby workshops count!
Include the roles you're really proud of and swap them in and out based on the new acting job that you're applying for, showcasing either your diversity or your specialization in a specific genre.
It's also a good idea to include a "Training" section where you can talk about workshops, classes, and directors you've trained under.
If you've earned any awards, you can also slot them into a separate "Awards" section.
Here are some examples of how you can display your acting experience:
Pride and Prejudice, Lead, Dir. Ralph Pusey
Infinite High, Supporting, Dir. Clarence Jones
West Side Story, Bernardo, Gershwin Theatre
Beauty and the Beast, Lumiere, Imperial Theatre
Sherlock Holmes, Supporting, Dir. Brenda Tanner
3 Tips for Writing an Acting Resume if You're Just Starting Out
Any experience is good experience

You don't need to be a movie star in order to get invited to auditions. If your experience is limited, anything counts. Talk about acting workshops, school plays, or even a different background in arts, such as singing or poetry reading.

Include specialized training

If you have any formal education in acting, spotlight it in your resume. This includes a college degree, but also specialized classes, such as a voice and speech class or martial arts. Certificates are great too, such as improvisation or voice-over training.

Add examples (if you can)

It's important to express your skills in a one-page resume, but it's equally crucial to give the casting director something else to go by. If you can, include a short video or audio when you send your application. This can be a past performance or something made just for this role.
3 Tips for Writing an Acting Resume if You've Got Some Past Experience
Showcase your adaptability

At this point in your career, you've portrayed diverse characters, so flaunt it! Talk about the way your cultural awareness helped you portray a complex character, or how your attendance at rehearsals helped you deliver a flawless performance in an emotional scene.

Never send the same resume twice

As an established actor, tailoring your resume to match the job still goes a long way. It shows that you care about this particular role and are willing to dedicate yourself to it.

Don't be afraid to brag a little

If you've earned any awards, don't be shy and put them in the spotlight. There is no award too small or too big to mention, as they all reflect your excellent ability to portray various characters, and that's a surefire way to impress casting directors. Pick a resume template that lets you mention your awards, and make sure to connect them to your past roles.
Do I need to include my social media profiles?
It's highly beneficial if you're applying for a role in the media. If you have a following, no matter the size, then add your profiles underneath your contact information.
Should I include physical attributes?
Outside of voice acting, this is pretty much necessary. Casting managers will expect you to include your weight, height, eye color, and hair length and color. You should also attach headshots or a video made specifically for the role.
How to pick the right skills for my acting resume?
Feel out the scope of the role and try to choose the skills you possess that fit it perfectly. Be specific—instead of just saying "stage performance," think about what makes you a good performer, such as your ability to deliver monologues or pantomiming.