Stepping into the world of acting, you're refining your storytelling talents and learning to create lifelike characters through your performances. You harness the power of emotion, connection, and expression, captivating audiences with your work.
It might feel easy to invoke a response when you act, but it's much harder to do through a one-page resume. However, to land your next role, you need to frame your experiences and talents with a resume template that makes the reader want to see more.
No worries—we're here to help. Our sample beginner acting resume examples have helped many budding performers like yourself create excellent resumes and land roles that propelled their acting careers forward. Check out our tips to get started!
---
Beginner Acting Resume
---
Formal Beginner Acting Resume
---
Elegant Beginner Acting Resume
Related resume examples
---
What Matters Most: Your Acting Experience & Personal Skills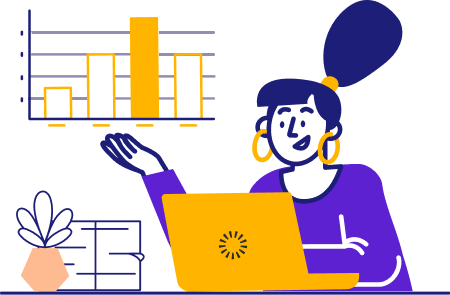 In the acting world, every role, no matter how small, is different. As such, it's crucial to read the job description and try to emphasize the skills that best align with it.
Throughout this section, focus on the skills you feel most comfortable with, as well as those that fit your acting style. Avoid including generic soft skills such as time management or adaptability, as they won't leave a lasting impression, which is what you need!
As an example, to get you started, for entertainment roles, you could talk about your strong comedic timing and improvisational skills. For more dramatic roles, mention your mastery of emotional expression and character embodiment.
9 popular beginner acting skills
Emotional expression
Character embodiment
Improvisation
Dialect mastery
Voice projection
Line memorization
Musical singing
Basic stage combat
Voiceover work
Sample beginner acting work experience bullet points
The content of the work experience section of your resume depends entirely on the number of roles you've played at this point in your career.
With limited acting experience, focus on workshops or school plays you had a part in. If you do have acting experiences to discuss, such as plays, TV shows, musicals, or web series, highlight them here.
Keep it relevant—for example, if you're applying for a role, playing an English character in a period drama, mention that you're good with accents. Always include the name of the production, the character or role you played, and the director or theater behind it.
Here are a few examples:
Unseen Journeys, Anna, Dir. Barbara Taylor
Shattered Reflections, Emily, Dir. Ryan West
Macbeth, Lady Macbeth, Dir. Andrew Lipsky
The Crucible, John Proctor, Dir. Delia Scott
Top 5 Tips for Your Beginner Acting Resume
Highlight your acting training

If you have any formal acting education or certifications, make sure to add them, as they can help assure casting directors that you're passionate about your craft. This could be anything from a college degree to vocal training or improv school.

Include your experience in student productions

If you haven't had much professional acting work to fill out your resume, don't be afraid to showcase your work in student productions, whether these are school plays or student films. Prioritize including those most relevant to each role you apply to.

Emphasize your experience in other arts

If you're experienced or have been trained in any other arts, such as singing, poetry, dancing, or martial arts, mention these in your resume. While they may not always seem relevant, these are excellent job skills that can help enhance your overall profile as an actor.

Show off your adaptability

Being able to accommodate various types of roles is crucial to success in the acting world. Show casting directors that this versatility is within your repertoire by highlighting your experiences across various genres of acting.

Put together a digital portfolio

Consider putting together some video clips, headshots, or reviews that you can include to support your applications to each role. By doing this, recruiters can get a clearer sense of who you are as an actor, and this can help set you apart from other candidates.
Should I mention my physical attributes?
Aside from voiceover roles, it's crucial to include headshots and a role-specific full-body photo or video. Additionally, you should also include your height, weight, eye color, and your hair length and color. 
How can I show that I work well in a team?
To show that you're up to the collaborative challenge of acting, talk about instances where you successfully worked with directors, fellow actors, or production crews. Highlight how this teamwork contributed to the production's success and how it helped you grow as an actor.
Should I mention my social media pages?
If you have a following of any size, it's absolutely worth including links to your social media profiles. Add these underneath your contact information in your resume.