You have the ability to integrate highly detailed feedback and put in the daily hours of practice it takes to prepare for each new choreographic masterpiece. You have the drive to ensure that each performance is your best so that you can help your troupe blow the competition away!
But what resume template will allow you to outshine the competition? Which examples and skills will show recruiters that you're ready to dance your way to victory?
Don't sweat it! You already did that while working hard to be a better dancer—let us help you out with these three competitive dancer resume examples and resume tips.
---
Competitive Dancer Resume
---
Clean Competitive Dancer Resume
---
Modern Competitive Dancer Resume
Related resume examples
---
What Matters Most: Your Skills & Experience Sections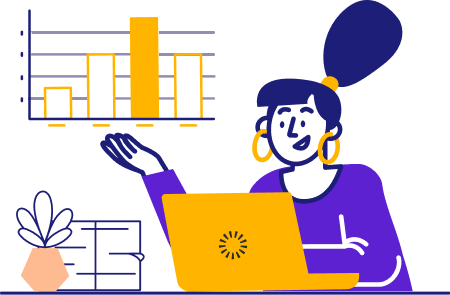 You've got a unique balance to strike with your competitive dancing skills. Recruiters want to know that you're an excellent dancer and a great team player who handles the outcome of each competition gracefully… But they also need to see your creativity in how you present yourself!
That means no generic terms in your skills section. Instead of saying "team player," say "synchronized dancing" or "group choreography". And state which type of dancing you're best at—don't leave them wondering whether you're great at ballet or Hip Hop.
Each skill should also relate directly to what you do as a competitive dancer. So, if you have more far-reaching traits like compassion or adaptability, save them for context in your experience points.
9 most popular competitive dancer skills
Balance
Ballet
Tap Dancing
Group Choreography
Performance
Positional Awareness
Endurance
Costumes
Acting
Sample competitive dancer work experience bullet points
Those dancing skills are looking shiny! But recruiters also want stories about how you've worked your way toward the top in the past. Leave an impression by citing examples of how you've learned diverse dance styles and elevated ratings for your dancing team.
By the way, ratings are a great example of metrics (which you'll absolutely need in this section of your resume). Your experience section is all about demonstrating the positive impact you've left through your powerful dance moves.
Provide quantifiable data to back all your claims. Positive ratings are great, and so are things like attendance increases, boosted ticket sales, and competitive success percentages.
Here are some samples:
Promoted private lessons and increased private student roster by 13% during tenure
Volunteered to lead community-wide dance classes and workshops, increasing profits by 36%, with 42% of revenue going to the local children's cancer wing
Assisted the costume department by researching costumed, props, and accessories required for 3 productions of 12 performances each, boosting performance ratings to 4.8/5 stars
Managed IDA judges and stepped up as the lead judge 4 years in a row, increasing competitive dancer success rates by 12%
Top 5 Tips for Your Competitive Dancer Resume
Show that versatility

Notice how each of our example points features a different aspect of competitive dancing. You might be involved in the field as a dancer or a judge, or you might help with costume and set solutions before performances. As long as it reinforces your understanding of competitive dancing, bring it!

Give some killer context

Context takes your examples from "good" to "awesome," especially when they reinforce how big your accomplishments were. Talk about how the profits from one of your competitions benefited the community, and mention the way your feedback motivated other dancers to improve.

Keep your resume sleek

We know: It can be super tempting to dress up your resume with bright colors and unusual fonts. But visual creativity is best saved for the dance floor since recruiters prioritize readability. Keep your color usage minimal, and use clean, modern fonts.

References rule

If you have any coaches, instructors, or previous employers who will write a professional reference about your dancing prowess, attach those recommendation letters to your application package!

Bridge experience gaps

If you have previous experiences that seem unrelated to competitive dancing at first glance, look again. Your experiences in set design can demonstrate your understanding of what makes a good performance. Your teamwork in a warehouse or retail job can reinforce your collaborative abilities as a dancer.
How long should my resume be?
Only use a one-page resume! Just like your performances, you want to pack a big punch in a relatively short amount of time—and recruiters only have a few seconds on average to skim over your resume.
Do I need to include my education?
We sure think so! If you have a degree in Dance then it absolutely deserves a moment in the spotlight. If your formal education is less relevant, you can tether your studies to competitive dancing with independent classes or workshops you've completed.
Should I have a cover letter?
Oh, yes! It couldn't hurt to provide a cover letter that supplements your resume with fresh qualifying points and background information. This is the perfect spot for more in-depth stories like that time you won a dancing competition despite all obstacles.