From tango to ballroom, you're familiar with a variety of dance styles, boasting a well-rounded understanding of fluid movement, music, and mentorship. You teach aspiring artists how to express themselves and connect with others through dance, whether it's recreational or on stage.
But how can you pull that same fluidity and impressive level of versatility into your resume? How do you leave each recruiter feeling as impressed as if they'd just watched a moving stage performance?
We've got this! Thanks to years of guiding professional dancers, we've put together three dance teacher resume examples so that you can start sharing your wealth of knowledge.
---
Dance Teacher Resume
---
Clean Dance Teacher Resume
---
Modern Dance Teacher Resume
Related resume examples
---
What Matters Most: Your Skills & Experience Sections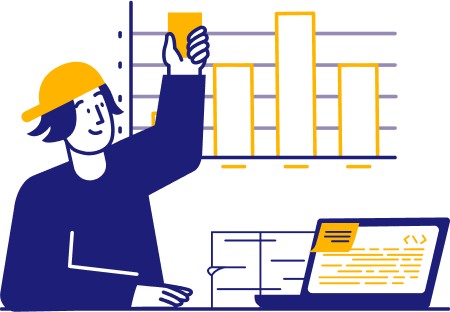 Recruiters want a quick snapshot of your dance skills—specifically, which skills make you a better dance teacher. Mention qualifying abilities that show your vast depth of knowledge, like physical fitness, performing, and jazz, with an edge of leadership.
Your skills should all be very profession-specific . . . So, even if you have a special knack for visual arts or creative design, you'd be better off using your resume space on skills that related directly to dance and teaching.
Be specific, too! Don't just say "dancing"—of course you're a great dancer! Specify leadership qualities like "active listening" alongside the types of dance styles you teach and any special teaching methods you use.
9 most popular dance teacher skills
Modern Dance
Stage Performing
Constructive Feedback
Stage Direction
Positional Awareness
Physical Fitness
Collaborative Rehearsal
Beginner Instruction
Tango and Salsa
Sample dance teacher work experience bullet points
Time to step into your experience section! While your skills show recruiters the tools you have at your disposal, your professional experiences demonstrate your ability to use them. Think of the outstanding experiences you've had as a dance teacher.
What was it like when you taught teenagers how to perform contemporary and jazz dance routines? How did your efficient style of dance instruction result in continued student success?
It's all about measurable impact you've created! Recruiters need numbers. Show them graduation rates, positive ratings, and success percentages.
Here's what we mean:
Wrote numerous recommendation letters for advanced students, contributing to an 83% earned acceptance rate into dance academies and universities
Developed and wrote safety manual to minimize student injury by 7%
Built daily lesson plans for intermediate contemporary and jazz classes consisting of 22 students, achieving a 97% successful completion rate
Directed and choreographed dance performances for contemporary and jazz classes with creative contributions from students, boosting engagement by 12%
Top 5 Tips for Your Dance Teacher Resume
Beautify your layout

Just as you guide dancers across a stage to impact your audience, you'll need to arrange your resume points to leave a good impression with the recruiter. Pick whichever of our three resume templates emphasizes your best selling points and qualifications, whether those are your skills and educational achievements or your experiences.

Demonstrate advancement

Part of arranging your experiences well is establishing a trend of growth throughout your career. When recruiters look at a dance teacher resume, they want to see that you've developed steadily throughout your career to reach a standpoint of expertise so you can teach others.

Spotlight your versatility

While you want to show any dance styles, like tango or jazz, that you specialize in teaching, it's also important to show that you can adapt to a variety of styles and environments. Pull in many different example points to show your ability to adapt!

Objectives can help!

If you're unsure of how to sum up your qualifications in a way that demonstrates your career goals, consider a resume objective. Quickly outlining your selling points as they relate to the organization you're applying to can make you way more appealing as a dance teacher.

Be quick!

Your resume can only be one page long! So cut to the chase right away with your qualifying experiences, education, and skills. Recruiters don't initially skim for long.
How do I customize my resume?
Revisit the job description and see what specifics your potential employer is asking for. Do they want someone well-versed in modern dance? Do they need a teacher who's especially good with kids? Match your resume's emphasis to theirs!
Should I include references?
Why not? If you have any testimonial letters from families, peer instructors, or previous employers that attest to your finesse as a dance teacher, bring them in!
What about my education and certifications?
Always include your degree, and note that your Bachelor of Arts was in Dance. And if you have other credentials, like a Certificate in Dance Education (CiDE), include that stuff too!