Film and theatrical studios are always on tight deadlines. That's why they need skilled professionals like you who can assist producers, print scripts, and get messages to crew members efficiently.
Have you developed a production assistant resume template that'll put you in the spotlight during the hiring process?
In the highly competitive entertainment industry, you need to do everything you can to stand out. We've put tons of research into our production assistant resume examples to help you land your ideal job in 2023.
---
Production Assistant Resume
Why this resume works
Put any experiences you've had that demonstrate your ability to assist in smooth production operations front and center on your production assistant resume.

Be specific in how involved you were in pre-production tasks and post-production support.

You'll also want to make mention of any specific equipment or software you've used, showcasing your technical know-how.
---
Film Production Assistant Resume
Why this resume works
Your film production assistant resume should focus on the projects you've been a part of and how your role aided in their success.

List out the films you've worked on. Or, talk about how your work helped a production company further its goals.

Listing your proficiency in film-related software, like Final Cut Pro, can enhance your resume's appeal as well.
---
Entry-Level Production Assistant Resume
Why this resume works
Don't let a lack of work experience get you down. Your entry-level production assistant resume can spotlight relevant skills, coursework, and any applicable volunteer work instead.

Talk about projects you've assisted with during your studies or internships you've taken on.

Make your objective statement really shine here, even drawing from your personal life if you see fit. This is where you're selling a company on your skills and what you'll bring to the table.
Related resume examples
---
Customize Your Production Assistant Resume Based on the Job Description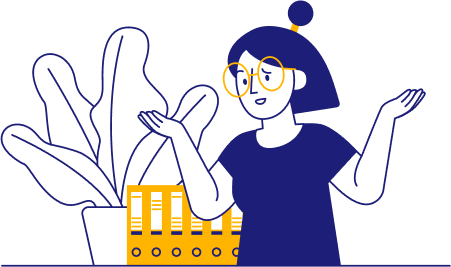 You'll be constantly on the go working with film crews and producers to ensure everything on set is optimized for success. Therefore, listing the right skills on your resume is a must.
Every production process is a bit different depending on what the producer is looking for, the location, and the cinematic format. Reviewing the job description will help you pick the right abilities to list in this section.
Will you be helping with sound capture? Then your abilities to set up condenser mics and boom mics may be essential to include.
Need some ideas?
15 top production assistant skills
Call Sheets
Final Cut Pro X
DaVinci Resolve
Boom Mic
Walkie Talkies
Technical Lighting
Sound Production
Camera Placement
Drones
Photoshop
Teleprompters
Gimbals
Task Management
Wardrobes
SetHero

Your production assistant work experience bullet points
To stand out in the hiring process, production hiring managers will want to know more than just your abilities in pre and post-production processes. They'll want to see what you've achieved on the job.
Every example you use should include action words like "produced" or "organized" with key success metrics to illustrate your impact during the cinematographic process.
Here are some of the best metrics for production assistants to use on a resume.
Scheduling efficiency: Most production crews have a limited time to get films done, so every effort to make the schedule run efficiently is essential.
Cost: Any areas where you can cut costs or get more use out of materials during production will help make the final product better and more profitable.
Retrieval time: Production crews don't want to spend tons of time looking for information or finding the document with their latest script before filming, so improving retrieval time is crucial.
Shooting time: The fewer takes you need for a scene, the better. If you can set up cameras or sound systems effectively, it will help immensely in decreasing shooting times.
See what we mean?
Created shot lists and coordinated with the camera department using Shot Lister to decrease shooting time by 22%.
Managed casting and reduced scheduling conflicts by 34% with StudioBinder.
Implemented Gorilla software to manage production expenses, resulting in a 16% reduction in budget overruns.
Assisted in the creation of production documents using StudioBinder which improved workflow and reduced document retrieval time by 32%.
9 active verbs to start your production assistant work experience bullet points
Created
Managed
Organized
Implemented
Assisted
Collaborated
Supported
Streamlined
Tracked
3 Tips to Write an Effective Production Assistant Resume if You Lack Experience
Emphasize skills from your education

If you received a degree in the arts or production, you should use the skills you gained on your resume. For instance, you probably learned a lot about film editing and lighting that will be highly applicable.

Include a hobbies/interests section

Production crews often want to establish a great culture, so listing your hobbies & interests can show personality and fill in with applicable skills. For instance, if you worked backstage in school theatre productions, that would show direct interest and abilities in pre and post-production processes.

Use an objective

Inexperienced candidates can benefit from a resume objective that presents their most relevant skills right away. For example, you could write a few sentences about how your three years of editing experience in Adobe Premiere Pro has equipped you to excel in managing post-production needs.
3 Tips for Writing a Production Assistant Resume with Relevant Experience
Limit your resume to one page

If you have a lot of experience, it's important to narrow down what you include to avoid losing a hiring manager's attention. Try focusing on the production crew's biggest needs. For instance, if they need help with visuals, you should focus on skills in gimbals and camera placement.

Use reverse chronological order

Technology and film capture processes are always evolving. Therefore, you should list your most recent experiences first involving modern teleprompters, mics, and video editing software like Final Cut Pro.

Show your value

You bring a lot of skills to the table, so be sure to show your value in metrics-based examples. For instance, rather than just saying you "know how to use StudioBinder," explain how you used it to organize documents and reduce retrieval times by 35%.
Should I list my education?
Not every production assistant job requires education, but if you have a degree in production, filmmaking, or other related fields, you should list it. It'll show you have well-rounded abilities in aspects like sound capture and teleprompters.
What do I put in my production assistant cover letter?
Your cover letter is an excellent opportunity to get more personal and expand on your top skills. For instance, you can talk about your passion for the project or how you use call sheets to manage schedules effectively.
What keywords are optimal for production assistant resumes?
Ideally, you should include the title production assistant somewhere at the top of your resume. Also, integrating emphasized skills like technical lighting or SetHero exactly as they're written in the job description is a great way to optimize for passing ATS systems.