Film crews operate at a rapid pace while making detailed decisions. You set up equipment, manage crew member needs, and distribute scripts to ensure the entire process is a success.
Are your cover letter and complementary production assistant resume ready to help you land a job on your ideal film set?
While you may know how to whip up script adjustments and call sheets with ease, cover letters can feel much more daunting. That's why we've created our production assistant cover letter examples to provide you with an effective template for the application process.
---
Production Assistant Cover Letter Example
USE THIS TEMPLATE
Why this cover letter works
Zeroing in on a career-defining moment in your production assistant cover letter makes a compelling case for your competence and potential contribution to the hiring company.

Reflect on how Isabella drives attention to a significant achievement from her past: nailing a live broadcast assignment for a major basketball game. By underscoring that her efforts boosted viewership by 33%, she demonstrates her ability to deliver measurable successes, a quality that would resonate with any hiring manager.
---
Production Assistant No Experience Cover Letter Example
USE THIS TEMPLATE
Why this cover letter works
Doesn't breaking into the film industry as a beginner often seem like a maze? However, it's far from an unsolvable enigma. So, how do you ace your production assistant no experience cover letter?

Follow David's lead in demonstrating a deep-rooted passion and industry-specific experience by spotlighting a relevant project you undertook while in a tertiary institution. Highlight the project's challenges or objectives and your contribution to its success.
---
Film Production Assistant Cover Letter Example
USE THIS TEMPLATE
Why this cover letter works
A powerful blend of passion and job objective at the outset of your film production assistant cover letter could be the rocket fuel to propel your candidacy to new heights.

See how this example breathes love for the industry, complementing that with a razor focus on the role. Use such tricks to captivate and leave the recruiter desperate for more of your cinematic zeal.
Related cover letter examples
---
How to Set Your Production Assistant Cover Letter Up for Success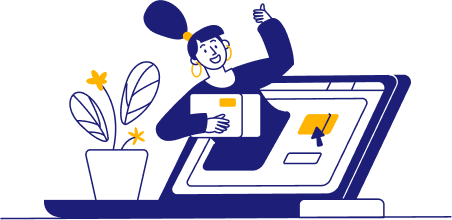 When you're on the set, you know the importance of tailoring your role to every location, producer, and script's needs. You also need to create a tailored cover letter based on the core qualifications of each job.
The best way to optimize is by reviewing the job description. Think of it like a set list with everything you need to know, just with job skills in this case. Then, you can write a cover letter that stands out to each production hiring team, like how you want to use your skills in motion graphics to create a great viewing experience for every film.

Write a strong opener for your production assistant cover letter
The opener of your cover letter is like the opening scene of a film that's meant to grab a viewer's attention.
The best way to start is by greeting a specific hiring manager by name. You can often find this in the job description or on the organization's website. It's similar to learning your crew member's names to work together effectively.
Once you get into the opening paragraph, you'll want to relate to the company's mission and how your production skills fit in. For example, how you admire the production team's commitment to quality and want to use your pre-production setup knowledge to help their dynamic team succeed.
The opener below is too generic since it doesn't emphasize specific production skills or how the applicant relates to the company's mission.
Too generic!
Hello,
I'm eager to be applying for your job opening for a production assistant. I've been in the film industry for a few years and know I would be a good fit for your team.
The opener below does a much better job of presenting how the applicant's abilities in set etiquette and transportation logistics fit in with the UTA Film Department's needs.
A great connection with the film department's needs!
Dear Mr. Campbell,
A keen sense of narrative, passion for facilitating creative processes, and significant hands-on experience in various film-based activities fuel me wholeheartedly delving into the world of cinema. The chance to join the UTA Film Department as a film production assistant presents an exciting opportunity to employ my skills in set etiquette, transportation logistics, and more to contribute to telling captivating stories.

Make your production skills stand out in the body of your cover letter
Since every set is well-planned and takes a detail-oriented approach, a great strategy for your cover letter's body is sharing examples of your previous achievements using metrics you know are most important to production teams, like audience ratings or takes per scene.
If you don't have much experience on professional film crews, you could also write about experiences participating in a school theater production or how your degree in film has equipped you with skills to succeed in audio engineering.
A great body paragraph showcasing production skills!
At Midwest Film, using equipment like Fresnel lights and softboxes, I transformed ordinary scenes into visually captivating ones. My lighting solutions increased the visual clarity of broadcasts, contributing to a 23% rise in the weekly audience rating.

Bring your production assistant cover letter to a memorable closing
As you begin your closer, you'll want to rephrase your connection to the company's mission while referring to some of the essential skills you listed, like post-production or vendor management.
Then, thank the hiring manager for their time while using a simple call to action at the end, like "I'm looking forward to discussing this production assistant role with you further." It's similar to how you may wrap things up for a video series to remind the audience of next week's episode.
The example below could use some work since it lacks a call to action or specifics about the production assistant job.
This isn't specific enough!
I believe my skills will make me a valuable asset to your production team. Thank you for your consideration.
Sincerely,
Jack Davis
The closer below does a much better job relating to how the applicant's skills will fit well with KSN-TV's collaborative team environment.
A closer that aligns with the organization's culture!
This diverse exposure and learning from my Production Assistant certification have equipped me with strong organizational skills, in-depth knowledge of production processes, and the ability to collaborate. I'm thrilled about the potential of lending these skills to KSN-TV's team, helping create engaging stories that resonate with its audience. I relish the opportunity to discuss how I can contribute to the productivity of your esteemed television station. Thank you.
Sincerely,
Isabella Sanchez
How do I pick the best production skills to emphasize?
The best job skills to emphasize will be the ones that are the most relevant to each company's needs. For example, if you'll be working on an audio team, your sound editing skills and knowledge of proper boom mic setup would be essential.
Is it OK if my cover letter is longer than one page?
Your cover letter shouldn't go over one page. Every film crew works quickly, even in the hiring process, so optimize it for quick reviews from hiring managers by keeping it concise and relevant to core job needs like camera setup and inventory management.
What's the best way to format my cover letter?
Just like you'd want to format scripts in a way that's professional and easy to read, you'll want to do the same for your cover letter. Format it with your name and contact information at the top, keep it well-spaced, and use an easily readable 12-14 point Arial or Times New Roman font.