You're a maestro capable of tugging on heartstrings and mending broken hearts in one beautiful string of notes. Whether you work in music production or are a performer, your skill and expertise evoke emotions and bring joy to your listeners.
Music is an art, so, putting it into words? Yeah, that's pretty tough. However, you'll still need to find the right way to talk about your abilities in a one-page resume in order to climb the ladder.
We're here to make that task appear a little less herculean. With our music resume examples, you'll create a compelling job application and land more interviews.
---
Music Resume
Why this resume works
For your music resume, include performances, projects, and skills that showcase your musical talent.

If you're proficient in multiple instruments or music styles, by all means, indicate this to display your versatility.
And mention significant performances or tours you've been a part of to show your experience with performing live.
Spelling out your promotional capabilities can be helpful to include as well.
---
Music Teacher Resume
Why this resume works
Teaching experience, musical knowledge, and interpersonal skills should be highlighted front and center on your music teacher resume. Describe your experience working with different age groups or skill levels to show your versatility as a teacher.

And detail any successful methods or innovative teaching techniques you've developed.

Consider mentioning performances or recitals you've organized, illustrating your skills in event planning and student mentorship to make it clear you're the full package.
---
Music Producer Resume
Why this resume works
Your music producer resume should emphasize technical skills and creativity. To do this, highlight projects you've produced that gained notable attention or acclaim, and validate them with metrics from social media, sales, or streaming numbers.
List the software you use and your studio equipment knowledge to demonstrate technical competency.

Discuss successful collaborations with musicians or audio engineers to show you're a team player and a pleasure to work with.
---
Tailor Your Music Resume to Match the Job Perfectly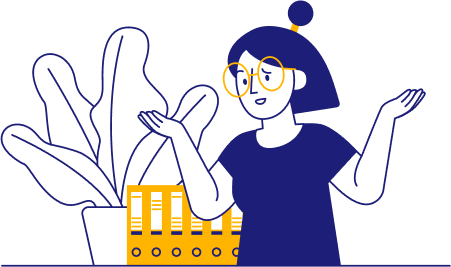 Expressing your skills in music in a resume might seem like the hardest thing in the world. After all, how do you convey your unique talent for creating, singing, composing, mixing, or performing beautiful songs?
Fortunately, there's a way to do this, and it's really quite simple. Start by reading the job description carefully and then pick out a few of the key skills that you possess. Next, fill out the rest of this section with job-specific abilities.
For instance, if you're a music teacher, include the instruments you're proficient in or the ability to create a curriculum. On the other hand, a singer would want to include ear training or lyric writing.
Need some ideas?
15 most popular music skills
Music Theory
Sound Design
Audio Engineering
Pro Tools
Songwriting
Instrument Proficiency
Arranging Music
Vocal Technique
Ableton Live
Music Notation
GarageBand
Finale
Ear Training
Logic Pro
Sibelius

Your music work experience bullet points
As you work in music, "work experience" can mean anything from recording singing TikToks to touring with a band or helping singers as a vocal coach.
Depending on your exact role, your bullet points may vary greatly, but these points should always be centered around your top achievements. Add some extra spice by including metrics and figures that describe your impact as a musician.
Don't forget to really own your accomplishments by using active verbs that show you were in charge of things.
If you're a performer, you can include metrics like social media follower counts or the size of the audiences you've performed for.
Paving your own way in the music world means being heard, so if you've ever released any songs, mention the platforms you used and the number of listeners you've accumulated.
Music producers have a lot of interesting metrics to include, such as improvement in production quality, reduction in audio mixing errors, or even cutting down on sample searching time through meticulous organization.
If you teach music, be it an instrument, singing, or music theory, zone in on the successes of your students. Describe the number of people you taught, the improvements they have seen, and the accolades you (or they) have received.
See what we mean?
Integrated reFX Nexus to enhance the depth and richness of sound, leading to a 23% improvement in overall production quality
Produced high-quality recordings and demos using Adobe Audition, resulting in a 32% increase in music sales and streaming
Developed and implemented creative marketing strategies that resulted in a 44% increase in concert attendance
Coached students for regional music competitions and auditions, which led to a 74% school-wide success rate
9 active verbs to start your music work experience bullet points
Created
Performed
Produced
Integrated
Developed
Orchestrated
Composed
Managed
Collaborated
3 Tips for Writing a Music Resume for Newer Musicians
Show, don't tell

You can elevate your application by adding examples of your work, such as songs you've composed or sound bites you've created. Put these up on YouTube, Google Drive, or your personal website, and attach a link at the top of your resume.

Don't forget to mention software

It's no secret that making music today goes hand-in-hand with being tech-savvy. If you're proficient in industry-specific tools, such as FL Studio, MuseScore, or SmartMusic, mention it in your resume.

Never send out the same resume twice

Express your dedication and drive for this particular gig by always tweaking your resume to match the job description. Adjust your skills and experience, but also include a cover letter that goes into detail on your experience in music.
3 Tips for Writing a Music Resume if You Already Have Some Experience
Talk about your successes

Depending on your exact career, this can mean a lot of things, but in short—don't be shy to brag. Include your social media links if you've amassed a following, talk about the number of songs you worked on, or add a clip that demonstrates your impressive vocal range.

Highlight your awards

Piggybacking off the previous point—if you've ever won any awards, put them in a neat little section on your resume. This doesn't have to mean a Grammy. Even winning a local contest or mixing a song that made it onto an official Spotify playlist is worth a mention.

Describe your diverse experience

Showing your love of music can be done in many ways. Instead of only expressing your professional successes, you can also mention volunteer work, such as teaching guitar classes to local children. This shows that music is your passion and not just a job.
Should I include my education?
Many music aficionados are self-taught, and that's okay—but if you've got credentials, show them off. This means a degree in music, but also certifications in music theory, music therapy, or vocal performance. Don't forget to mention any workshops and classes you've attended, too.
What resume template should I use for my music resume?
You work in the arts, so it's okay to get a little creative—pick a resume template that speaks to your tastes. However, make sure it's all readable, use a font that's easy on the eyes, and don't use more than two or three colors.
Should I include a career objective or summary?
You can, but you don't have to. Include it if you have a career-defining achievement in music that you want to talk about or a goal you want to emphasize from the get-go. Tailor it to the job each time you apply.