You strive to see beauty, transformation, and other impactful concepts in the world, translating them into visual works of art for others to contemplate. You might work on sculpting, painting, ceramics, textiles, or just about any other medium your creative mind can come up with!
But how do you write an artful and thought-provoking cover letter to accompany your artist resume? What skills should you include, and what kinds of experiences keep recruiters' attention?
Don't worry, we've helped plenty of artists like you in the past! Check out our three artist cover letter examples and time-tested tips for some inspiration of your own.
---
Artist Cover Letter Example
USE THIS TEMPLATE
Why this cover letter works
While applying for a tattoo artist role, exude your creative flair, eye for detail, ability to engage customers to turn their body art vision into reality, and familiarity with relevant hygiene protocols.

Keywords like stencil preparation, needle techniques, customer service, and tattoo designs, each paired with respective, tangible results, are enough to bring your artist cover letter to life. Amplify your piece's impact by including a portfolio of your past work (photographs will do).
---
Makeup Artist Cover Letter Example
USE THIS TEMPLATE
Why this cover letter works
For this role, illustrate your mastery of makeup techniques like airbrushing, facial contouring, brow shaping and grooming, and skin preparation. Soft skills, including patience, listening, and attention to detail also matter.

Three skill-and-impact-focused paragraphs in your makeup artist cover letter should be enough to assure the potential employer that their customers will be in the capable hands of a beauty wizard. See how Leila also showcases her knowledge of relevant tools and products (cue Luminess, Tempu, and Fenty Beauty).
---
3D Artist Cover Letter Example
USE THIS TEMPLATE
Why this cover letter works
Design your 3D artist cover letter intro to grab the hiring manager's attention and propel your candidacy to the next stage. A clever trick is flaunting your excitement about the company and industry.

Captivatingly detail your experiences, including but not limited to 3D modeling, texture mapping, digital sculpting, and pertinent software such as Zbrush, Mudbox, and Substance 3D Painter. By fortifying accomplishments with solid metrics, you're making a strong case to be hired.
Related cover letter examples
---
How to Beautify Your Artist Cover Letter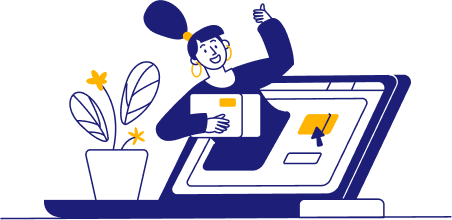 Every art studio has a vibe, and you want to show that you fit in, depending on where you're applying! (Don't focus on art for kids if you're writing leans more towards horror-themed artwork.)
Even if the basic structure of your cover letter remains the same, you'll want to revisit the job description every time and switch out details. The theme and tone of your letter should demonstrate that you're already aligned with the studio's open position!

Writing a graceful greeting and introduction
Just like you wouldn't walk up to an art client and say "Hey, you!", you'll need to find the name of who you're writing your cover letter to. Recheck the job ad, check the company site, and Google the company to try finding a name for your introduction.
After you figure out who you're writing to, hook their attention and connect with the company. Bring in some solid examples of traits that align you with the type of artist they're looking for. Are you a pro with the very 3D modeling software they mention in their job listing? Do you share in their community vision?
State clearly why you're the right fit for the job, and tie your abilities in with mission statements or specific job skills that show you've done your research. Say why you want to work for the company and say why the company would want to hire you.
Just avoid an opener like the following that's too vague, unenthusiastic, and informal, no matter how casual the venue is:
Oh no . . .
Heyyy, so I saw your post on Instagram last week and thought it was similar to stuff that I do and I'd love to get my work out there so you should definitely hire me.
This opener addresses someone by name and uses enthusiastic language to connect with the company and provide solid examples of qualifying skills:
Phew, saved it!
Dear Mr. Jones,
As a makeup artist boasting years of professional experience complemented by my enthusiasm for cosmetic artistry, I'm confident I would make a skilled and valuable addition to your MAC Cosmetics team. Just as I revel in each unique opportunity to transform a face, I thrive in environments that challenge my artistic finesse and strategic application of skills—notably contouring and highlighting, airbrush makeup, and brow shaping and grooming.

Sculpting the body paragraphs
Your body paragraphs should tell a visual, thought-provoking story of your success as an artist. Whether you work in tattooing, makeup artistry, or digital modeling, each body paragraph should center around one achievement showcasing what makes you the best.
Make sure you feature success stories that match your niche, too. Talking about your drawing skills can supplement your prowess as a makeup artist, but that doesn't mean you should emphasize drawing. Recruiters should have no questions about what kind of artist you are!
Use metrics to quantify your positive impact, too. Did you make a studio's models look ravishing in front of the camera, boosting magazine sales? By how much did your beautiful paintings increase engagement during a community outreach program?
Example of a well-designed body paragraph
Stencil preparation is a fundamental aspect of tattoo design that calls for refined precision. During my stint at Underground Art, I leveraged my expertise in Procreate to craft mesmerizing and meticulously accurate stencils. This digital advantage yielded an outstanding client approval rate of 88%, breathing life into their personal designs and propelling client retention rates by an astounding 32%.

Closing your cover letter and signing off
Each one of your artistic pieces needs those final finishing touches—and so does your cover letter! To create an effective closing paragraph, think back to your introduction and view it in a new light. (Just don't repeat yourself! Think of fresh ways to phrase your points.)
Summarize your desire and qualifications for the job, reconnect with the company values, and show your enthusiasm for the role. Include a call to action that encourages your reader to contact you again for extra details on why you're the perfect fit.
Be courteous and thank the reader for their time, too! As an artist, you know how valuable time can be, so include a thank-you either as your signoff or as part of your closing paragraph. Either way, use a professional signoff phrase and sign your cover letter with your real, full name.
Avoid slang and vague statements that sound too informal, no matter how laid-back the work culture seems, or else you risk sounding like you don't take the job seriously:
Oops . . .
Yeah so those are my qualifications. I hope you like them and can see how I can totally transform your studio. Can't wait for a booth, thanks.
-Jeff
Instead, keep things short and sweet while still connecting with the company's mission and displaying a professional air of enthusiasm:
Now that's nice!
It's passion that stokes my desire to join the ranks at Electronic Arts and put my skills to work for your players. I am eager to discuss how my expertise can translate into unforgettable gaming experiences for your loyal player base. Thank you.
Sincerely,
Isabella Rossi
Do I need to worry about enclosures?
That depends on the job! But many artist job ads ask for either a link to your portfolio or samples of your work. If they want samples, you can simply list them under "Enclosures" at the end of your cover letter. You can mention specialized certificates and professional references here, too!
How big of a deal is my writing tone?
We think it's pretty important! Just like with your work, you'll want to match your writing style, attitude, and general tone to the company culture. Are they more formal and focused on sleek, modern art? Do they want someone who isn't afraid to push the limits with daring tattoo designs?
How do I connect and stand out to the company?
Look for some hidden gems in the job description or on the company website. Think about stuff people would generally overlook, like milestones in the company history or notable artists they've worked with that you also find inspiring. Mention the little things—it's all in the details!