You bring the benefits of consulting into the customer service sphere by a friendly point of contact that's rich with helpful information, support, and advice. You know just how to handle everything from order processing to customer complaints.
But, while logging customer relations may be second-nature for you, filling in a resume might still seem intimidating. How do you sum up such a versatile skill set?
Don't worry about it! I've condensed years' worth of experience into 3 customer service consultant resume examples with advice to help you out.
---
Customer Service Consultant Resume
---
Modern Customer Service Consultant Resume
---
Professional Customer Service Consultant Resume
---
What Matters Most: Your Skills List & Work Experience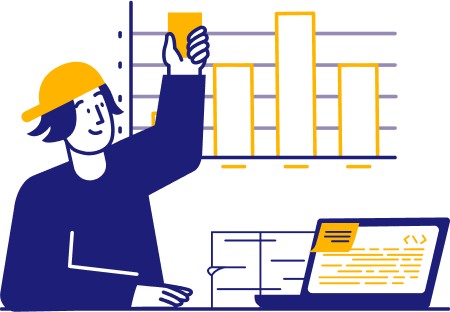 If you want the job, you have to show that you have what it takes! Recruiters want to see a versatile skill set that shows off your prowess. Crystallize your skills list into whichever of your relevant abilities pop out the most.
Recruiters don't want to see generic terms like "interpersonal skills" or "ambitious" on your resume. These skills are broad without tying into anything specific about your dream job. Be as technical and pointed as you can, even with your soft skills!
Don't forget to pull in hard skills too, such as programs you use to ensure customer satisfaction or manage data.
Take a look at these examples:
9 Best Customer Service Consultant Skills
Account Management
Conflict Resolution
Problem-solving
Data Entry
MS Excel
Google Analytics
Order Processing
Salesforce
Zoho Desk
Sample Customer Service Consultant Work Experience Bullet Points
Your skills are looking great! But what's next? Well, recruiters want to see examples of how you applied those skills in the past to create success.
While your experience points should be concise, you still want to paint a fluid picture of accomplishment and advancement within your field. What programs did you learn to manage help tickets better? How did your communication abilities bolster customer retention rates?
Make sure each of those points are backed up with numbers! Quantifiable data and metrics like feedback improvement percentages, ROI improvements, and increases in productivity boost your credibility.
Here are some examples:
Calculated product ROIs using Salesforce and MS Excel, ensuring optimized product benefit to maintain ROIs of 42% or higher
Increased engagement on social media by addressing complaints and remedying issues, improving Google Reviews by 11%
Collaborated with company staff while supporting customer relations, boosting positive staff feedback to 97% and positive customer experience feedback to 98%
Achieved the highest standard of efficiency on my team by using HubSpot to resolve customer difficulties within 7 minutes on average
Applied learnings from 2 annual seminars on interpersonal relations and proactively assisted 26+ customers per shift, spotting improvement opportunities and boosting positive customer reviews to 99%
Top 5 Tips For Your Customer Service Consultant Resume
Pick an appropriate resume template

While you might be tempted to go for some zany colors in your resume, you should still strike a balance between approachable and professional. A touch of personality is great for a customer-facing role, but keep your colors minimal and use classic, readable fonts.

Measure your impact clearly

Once you've brainstormed and listed all the high points you can think of, narrow them down and provide numbers that measure the impact they had. What kind of quantifiable success did you create?

Yes, you really should include software

This one might surprise some customer service consultants, but you should always list the programs that you use to work your magic. For example: Salesforce, Google Analytics, and Hootsuite can all improve your ability to help, so list them if you use them!

Save space and skip the resume summary

A customer service consultant's abilities are stronger when presented through quantifiable points. Show them off in your experience section instead of describing them in a summary that risks redundancy.

Give context for your skills

Don't get me wrong–your skills look snazzy in a nice, clean list. But they're even more impressive when you also provide work experience examples that specifically reference how they fit into your career story.
Frequently Asked Questions
Demonstrate proactivity and task ownership

Even if your resume isn't filled with managerial roles, it's still important to foster a tone of ownership and responsibility in your resume. A customer service consultant needs to look at the bigger picture and go beyond what the customer asks to offer insight into anything else they might need.

How long of a resume do I write?

Just one page or less! You want to quickly demonstrate how you helped customers form a more positive view of your company: So stick with concise and measurable points that show what made them stay without using much space.

Do I focus more on the company or the customers?

That depends on the job description: If the company is clearly more corporate and numbers-driven, then reflect that in your resume's bullet points. If you're applying to a smaller business that emphasizes a warm company culture, then focus more on customer happiness.