You often reach beyond the usual customer-facing roles to manage an entire team of customer service employees, ensuring policy compliance and fostering a collaborative environment. You uphold brand positivity, maintaining a great organizational reputation.
But, for all your abilities to organize and manage your team, you may still struggle with your resume. Even if you know what should go on your resume, where do you put it and how should it look?
I've helped tons of people like you in the customer service industry to work these things out! Start with these 3 resume examples and advice to get things on track.
---
Customer Service Coordinator Resume
---
Elegant Customer Service Coordinator Resume
---
Clean Customer Service Coordinator Resume
---
What Matters Most: Your Skills & Work Background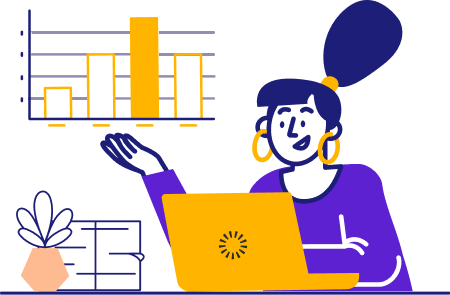 The skills you bring to the table are the core of your qualifications as a customer service coordinator. Show that you act as the company's voice while managing everything from customer relations to staff meetings. Not to mention the programs you use to execute all these tasks!
At your level, you'll need to provide a list of blended hard and soft skills to demonstrate your ability to manage various aspects of the job. Get specific about which programs you use!
Be clear and precise while listing soft skills, too. Don't use generic terms like "communication"–ask yourself what your communication skills empower you to do and list skills like "negotiation" or "active listening" instead.
For example:
9 Top Customer Service Coordinator Skills
Outbound Calling
Active Listening
Data Entry
Negotiation
Slack
Google Suite
Time Management
MS Teams
Jira
Sample Customer Service Coordinator Work Experience Bullet Points
Your skills show what you know, and your work experience demonstrates your ability to apply them! This section can be leveraged to give you a huge advantage over the competition, so maximize the chance to show your ability to coordinate and leave a positive impact.
Now, think of how you can measure that impact. You'll need to back every accomplishment with quantifiable metrics like satisfaction percentages, improved project counts, and positive review rates.
Consider how you've improved the value and reputation of the company, and use metrics to highlight key examples. Did your social media efforts pay off via better lead generation? Did you initiate a plan that reduced complaint calls?
Check out some samples:
Conceptualized over 21 solutions for customers' concerns, decreasing complaints by 29% and increasing satisfaction by 14%
Created marketing content for social media using Google Suite, increasing online engagement by 13%
Decorated front office for seasonal and holiday themes, increasing customer engagement by 28% and raising employee satisfaction by 21%
Implemented annual survey to increase website traffic, increasing time spent on site by 14% and gaining an 87% positive review rate
Increased vendor numbers by 26% by contacting 82+ vendors via outbound calls
Top 5 Tips For Your Customer Service Coordinator Resume
Use a template that fits

Your customer service coordinator resume layout should be organized and easily read. This is your chance to give a visual example of your ability to organize and convey information clearly.

Always bring in the metrics

I can't stress those metrics enough! They're the backbone of your credibility, and they need to be solid. Always include a variety of points and give context for how you guided your customer service team or skyrocketed retention rates.

Match your bullet points to your experience level

That goes for your experience at the time of your previous milestones, as well as the overarching timeline of your career. Use your work history to tell a story of advancement, growth, and success!

Don't get too basic with your skills

Alongside sounding generic, vague creds like "people skills" also seem like they should be a given at your level. If you're a customer service coordinator, you should be specific about how you communicate with others and provide support.

Really showcase versatility

Your job role involves communicating with everyone from internal employees, to vendors, to customers on every level! Make sure you provide examples from each area to show versatility in your experience section.
Frequently Asked Questions
How colorful can I get?

While a touch of personality is important in any resume, you should keep things sleek and professional if you're seeking a customer service coordination role. It isn't that you can't provide your staff with a fun work environment: Just maintain a level of professionalism that tells people to take you seriously.

How long should my resume be?

Make sure you keep it at a page or shorter. It can be tough to narrow down your extensive skill set and valuable experience, but again: This is your opportunity to show how effectively you cut to the point and communicate clearly by pulling everything together.

How do I customize my resume to individual jobs?

Take a look at the job description again. Then look for any buzzwords or key phrases that jump out and make you think "That's me!". Once you've worked those into your resume smoothly, you're good to go!