You're more technical in customer service, acting as the point of contact with digital or phone support as needed. You've used comprehensive computer training and multitasking skills to ensure speedy problem resolution each time.
You're ready for your next role, and you've seen some good resume examples to inspire you, but you might still be uncertain about your own. Which examples of customer guidance and complaint resolutions should you include? How do you balance your skills?
You don't have to come up with the solutions this time! We've built these three customer service advisor resume templates and relevant tips can help you, too!
---
Customer Service Advisor Resume
---
Modern Customer Service Advisor Resume
---
Professional Customer Service Advisor Resume
---
What Matters Most: Your Skills & Work History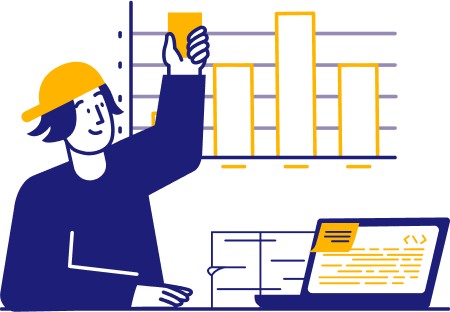 Recruiters already have the ideal candidate in mind when they start sifting through resumes (it's all in the job description!). List your most relevant Helpdesk and de-escalation skills to show your alignment with their needs.
While you should include some soft skills since your role centers around assisting others, a customer service advisor should also be well-versed in support software.
Avoid generic terms like "good listener" or "digital support" and zero in on how you advise customers. Check out how sharp these resume skills look:
9 best customer service advisor skills
Zoho
MS Excel
Google Docs
Google Helpdesk
Salesforce
Freshsales
Customer Acquisition
Conflict Resolution
Problem-solving
Sample customer service advisor work experience bullet points
Your resume should introduce yourself and your value to the recruiter: Carry your skills list to the next level by sharing how you used them in your field to foster company-wide success and customer satisfaction.
Ask yourself what your experience says about you. Did you significantly improve time-to-resolution? What software proficiency did you use to reduce error rates?
Use quantifiable data and metrics to show how much of a positive, measurable impact you had. Think about error reduction rates, increased cases of customer complaint resolution, and improved customer retention.
Consider these samples:
Collaborated across 6 departments to boost effectiveness and reduce order fulfillment errors by 32%
Handled processing of 511+ customer orders, ensuring accuracy while reducing time-to-order fulfillment by 1 or more business days
Addressed 17+ daily cancellations and updated software to reduce time to follow-up by 57%
Handled 86+ customer inquiries and complaints per day with a 94% customer satisfaction rate
Top 5 Tips for Your Customer Service Advisor Resume
Include certifications

If you have a nice, shiny certification (think Certified Customer Service Advisor, or CSA), then don't leave it out! Certifications lend credibility to your qualification level and reassure recruiters of your technical skills.

Revisit measurable impact

We can't say it enough: Measure your impact at your previous workplace. Show numbers and improvement metrics, percentages, and ratings. Quantifiable accomplishments strengthen your promise as a customer service advisor.

Summary vs. objective statement

Usually, resume summaries sound redundant, and you're better off showing what you've already done through your experience section. But if you're breaking into a new area of customer service, an objective statement can help describe how you qualify.

Use a no-nonsense template

Getting fancy with your resume template may be tempting, but less is more for any role emphasizing technical skills. Focus more on spotlighting your strengths via layout.

Show leadership

When you can, demonstrate leadership in your experience section. Even if you're freshly transitioning to the customer service advisor role, showing that you take initiative reinforces the belief that you can guide customers to optimal resolutions.
Frequently Asked Questions
What about my cover letter?

Your customer service cover letter is perfect for expanding your qualifications beyond the bullet points. If there's a story about how you improved sales profits last fiscal year that you struggled to part with in your resume, now's your chance to work it in where relevant.

Should I include my education?

Yes, you should absolutely include your education in its own little section on your resume, especially if you have limited professional experience and the degree is highly relevant (like a business administration degree). When your work history is thin, you can bulk it up with degrees, internships, and additional skills.

How do I write my objective statement?

You may benefit from a resume objective if you're starting or breaking into a new job role (or a new field entirely). Your professional objective should quickly run through your most qualifying background traits and then highlight what kinds of interpersonal and help ticket skills you bring to the table as a customer service advisor.