You facilitate customer engagement and organic growth by taking ownership of any obstacles in your path and proactively solving customers' problems. You're also a pro at planning strategic goals and helping your team meet them.
But how do you manage your resume? How do you highlight your analytical thinking and leaderships abilities with the best format?
We've been helping people out with customer satisfaction and management resumes for years, so don't worry: These three customer service manager resume examples and tips can help!
---
Customer Service Manager Resume
---
Clean Customer Service Manager Resume
---
Modern Customer Service Manager Resume
---
What Matters Most: Your Skills & Work Experience Sections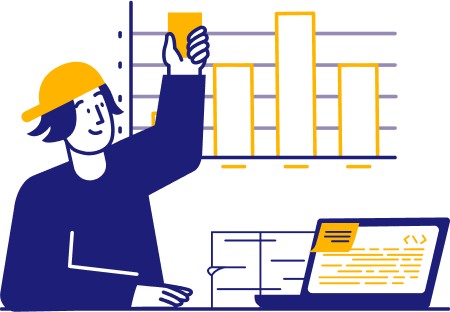 Your skills section should show the fundamentals of why you're qualified to work as a customer service manager. What are your interpersonal strengths? Are there any programs you use to get things done, like Salesforce or MS Teams?
Recruiters want to see a balanced set of hard and soft skills (leaning towards the technical side with abilities like sales strategy and data analysis) worded in an analytical, efficient way. Be specific!
Ditch any generic terms about "communication." Instead, go beyond the surface and use your skills to describe how you leverage those abilities within your specific profession by leading your team and overcoming obstacles.
Here are some examples:
9 top customer service manager skills
Team Leadership
Employee Satisfaction
Customer Satisfaction
Empathy
Problem-solving
Data Analysis
Salesforce
LiveAgent
Helpshift
Sample Customer Service Manager Work Experience Bullet Points
Your skills are undoubtedly awesome, but your experience section shows recruiters why that matters: What kind of impact did you have on profits and customer satisfaction with your abilities? Can you set off your skills with examples of how well you apply them on the sales floor?
You're going to need to measure your success to show that you can back your claims of excellent customer feedback and labor optimization, too. Recruiters want to see solid evidence that you've come a long way throughout your career and accomplished plenty.
Quantifying your success can take the form of performance percentages, customer retention, sales increases, or satisfaction rates.
Here are some samples:
Designed and built a comprehensive reporting infrastructure for coaching under-performing customer service specialists, improving average performance by 24%
Led customer service specialist team through HubSpot migration and handled unresolved challenges to maintain a customer retention rate of 92%
Identified gaps and bottlenecks in customer care, institutionalizing actionable and incentivized customer feedback cards that improved customer retention by 71%
Reworked existing processes to improve customer retention by 12% and customer satisfaction by 19%
Followed up with customers to update them on claim requests, achieving a 96% customer approval rating
Top 5 Tips For Your Customer Service Manager Resume
Shorter is sweeter!

It's hard to narrow down your vast array of customer service experiences, but give your resume a hard limit of just one page. Anything else you put on page two will likely be glossed over anyway, leaving that story of how you revolutionized customer retention unread.

More about context

Don't try to quantify your impact with random headcounts or project numbers, since those can feel weak without a supporting point. If you include similar metrics, make sure you strengthen them with sales rates or customer rating percentages that clarify their relevance.

Cover the rest with a letter

Still struggling to part with some of your favorite work history points? Set the best memories of your HubSpot migration aside to build a strong foundation for your cover letter! You'll want the same gold nuggets for that anyway: Actions, impact, and metrics.

Use layout to showcase your experience

When picking a template, make sure your experience takes center stage on your customer service manager resume. The growth and diversity in your experiences with customer relations and sales data make you unique, so don't let anything steal their thunder!

Versatility is key

Alongside demonstrating steady advancement throughout your career, you'll want to spotlight a versatile array of experience points. Show recruiters that you can tell a story through data, since that's what you'd do for your customer service team!
What colors can I use?
It's common for people to use a pop of color to give their resume some personality. Minimal colors can set off your name and contact info or draw attention to your section headers, but keep everything readable. Your resume should look more like a data report than a sales display!
How do I customize my resume?
Revisit each job description before you apply and look for keywords (like ZenDesk or employee coaching) or value statements that you can switch out and reflect in your resume. This finishing touch doesn't take much time, but it goes a long way!
How do I show that I'm management material?
It's all about advancement, improvement, and growth! Arrange your work experience points to show a consistent increase in the magnitude and complexity of your accomplishments. Show that you can navigate all types of customer service initiatives, from direct interactions to team guidance and delegation.