You greet every customer with a smile, readily offering up product information and directions on where to find sections in your store. Customer questions about merchandise are no problem—and you restock shelves and refresh displays with ease.
But what about your resume? How do you show you can do all the usual retail customer service tasks and more?
You don't need to worry because we've been helping retail employees nab their dream jobs for years! Check out our three proven retail customer service employee resume examples and resume tips to get going.
---
Retail Customer Service Resume
---
Elegant Retail Customer Service Resume
---
Clean Retail Customer Service Resume
---
What Matters Most: Your Skills & Work Background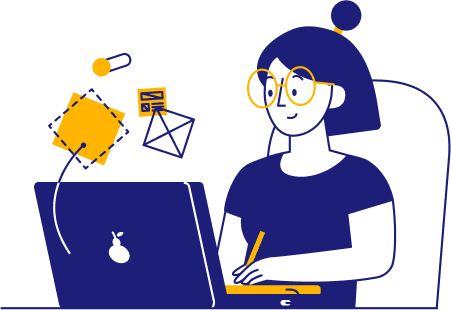 Skills are the most easily-skimmable way for recruiters to get an idea of what you're capable of. They won't spend long reading while they're narrowing down the resume pile, so make it clear that you can arrange a display and restock at top speed.
Tailor each skill to your profession. In retail customer service, you probably utilize a lot of soft skills like de-escalation and active listening, so be strategic about what you list instead of flattening your abilities into generic terms like "people skills" or "hard-working."
Ask yourself questions like "What do I help customers with?" and "How do I work on bettering my employer's reputation?" And add a few hard skills, too—just to show how well-rounded you are.
9 most popular retail customer service skills
Problem-Solving
Conflict Resolution
Compassion
Detail-Oriented
MS Excel
Data Entry
Data Analysis
Display Planning
Google Sheets
Sample retail customer service work experience bullet points
As important as your skills are, your work experience can make you stand out even more. After all, many retail customer service duties share a pretty universal foundation, making your individual experiences and accomplishments key selling points.
Take a look at your skills list and think of the most versatile and impressive situations when you put them to use. What did you do to help defuse a customer conflict? How did your prowess with seasonal displays improve store ratings?
Oh, and those ratings are examples of metrics, or quantifiable ways that you can measure the impact you've had. Since your goal is to show your abilities in action, you'll need to measure the difference you made for your store and its customers.
Here are a few quantified examples of what recruiters like to see:
Exceeded sales targets by 14% by maintaining a robust knowledge of inventory and customer needs
Re-stocked inventory and updated back-end inventory systems using MS Excel to reduce error instances by 11%
Assisted an average of 124+ customers per shift, ensuring customer satisfaction and surpassing targets by 23%
Managed customer returns and surpassed previous customer service satisfaction rate of 92%
Leveraged compassion and empathy to resolve 97% of customer issues or questions
Top 5 Tips for Your Retail Customer Service Resume
Spotlight your versatility

Again: Since many different customer service roles call upon the same skills, make sure you highlight the ones that make you stand out, like inventory error reduction or exceeding store-wide sales goals. Think of ways you applied your skills creatively in various situations.

Make it quick!

Recruiters only spend an average of a few seconds skimming your resume, so you want to cut right to the chase with your experience points. There's no room to ramble, so slam out those customer assistance stories and satisfaction or budget metrics immediately.

Pick a sleek template

Another way to keep recruiters happy is to ensure that your resume template's layout is super easy to skim. Don't over-crowd things, and let your biggest selling points take the spotlight—like that time you completely revamped the inventory system to reduce budget waste!

Avoid redundancy by giving context

If you find yourself struggling to spruce up your fourth customer satisfaction percentage, use context to add interest! Carry your experience further with ratings or dollar amounts from as many different sales strategy projects and customer resolution scenarios as possible.

Pay attention to tone

This should go without saying, but make sure you maintain a positive tone in your experience section, even when referring to stressful situations. Instead of focusing on a problem like customer conflict, mention it briefly for context and then enthusiastically emphasize your customer solutions.
Do I really need to rework my resume for every job?
For sure! But it's not as daunting as it sounds: The job description is your friend here. Go back, re-read it, and look for specific objectives like customer retention or profit margin improvements. Just reflect those and switch them out for each new role, and you're good!
How do I show personality in my resume?
You can use creative wording in your experience section, as long as it's appropriate for retail customer service and matches the vibe of the job ad you're responding to. Don't go too off the wall, though—and don't use distracting colors or fonts, either. Readability comes first!
Are there bad metrics I shouldn't use?
Actually, yes. It's best to avoid metrics involving random numbers that don't really measure your impact. Examples include free-floating headcounts of team members or customers that you assisted. Go a step further: What did you accomplish in a team setting? What percentages or sales profits did you bolster with exemplary customer service?