Support questions, concerns, technical issues, and service inquiries–as a customer service agent, you know how to handle them all! You field customer calls, resolving problems quickly and helping customers navigate your company's services.
But you might have some questions of your own about your resume. What should you include, and how long should it be?
We've got this: I've helped plenty of people land excellent jobs, and I can help you out, too. Take some inspiration from these 3 customer service agent resumes and tips that have proven themselves to be effective!
---
Customer Service Agent Resume
---
Clean Customer Service Agent Resume
---
Modern Customer Service Agent Resume
---
What Matters Most: Your Skills & Experience Sections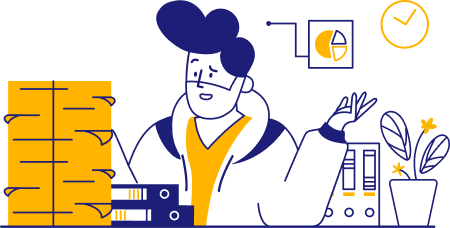 Some people assume that customer support is all about people skills, but it's important to include your technical skills on your list as well. Keep your list nice and brief, but highlight all your best abilities!
Do you have an unusual knack for using Salesforce and managing help tickets efficiently? Have you gotten superb ratings on your helpfulness and empathy in the past?
Avoid generic terms like "customer communication" or "support software" since they're too vague to add value to your resume. Condense soft skills into single, specific terms and list the technology you use by name.
Take a look at these examples:
9 Most Popular Customer Service Agent Skills
Patience
Empathy
Adaptability
MS Word
Zendesk
Jira Service Desk
MS Excel
Hootsuite
Salesforce
Sample Customer Service Agent Work Experience Bullet Points
Skills are essential, but they can only go so far unless you show how you applied them in action! Recruiters want to see exactly how those skills benefitted the customers and your previous employers.
Did you boost any impressive ratings or proactively field questions to reduce questions and complaints? If so, make sure you quantify those claims with data like percentages that measure the impact you've had.
Your claims will be much more impressive if you can present them with measurements that show how they made a difference in customer-facing and internal contexts.
Here are some samples you can reference:
Documented over 53 payments per day, using MS Excel to document transactions and improve reporting accuracy by 17%
Updated disabled/special-needs procedures, increasing client satisfaction by 43% and efficiency by 26%
Collaborated with sales and support teams using Zendesk to secure sales goals and meet client needs with a 97% satisfaction rate
Presented relevant information to airline customers before boarding, decreasing questions and complaints by 32%
Supported and consulted clients by utilizing Jira Service Desk to ensure satisfaction, boosting client retention by 23%
Top 5 Tips For Your Customer Service Agent Resume
Stick to the point

Just as you handle each customer's question or issue efficiently, you want to keep your resume streamlined and concise. It's tempting to get into the backstory behind your experience bullet points, but save the best of those for your cover letter.

Did you add those metrics yet?

I sure hope so! They really are important: Recruiters will see you as far more credible, desirable, and proactive if you supply them with hard data from square one. Demonstrate your efficiency by reporting the numbers that measure your positive impact.

Show your development

When you provide examples of your achievements throughout your work history, it's wise to show advancement with each job role. Your numbers should rise while your experiences get more complex, so arrange your resume accordingly.

Pick the ideal resume template

As a customer service agent, your job is all about creating a positive customer experience, so make sure your resume is just as user-focused. Use a clean layout, simple colors, and a highly readable font.

Show Adaptability and versatility

Customer service is all about thinking on your feet: What information do you need, and how can you solve problems the fastest? Try to include a broad variety of examples in your history.
Frequently Asked Questions
What about a career summary?

Honestly, you should probably leave it out in most cases. Unless you have tons of fresh value to pack into a brief paragraph, your single page of resume space can be used differently and much more effectively.

How do I keep my metrics fresh?

I understand: When so much of your job centers around the same goal of boosting customer satisfaction and retention, you may worry about your metrics getting somewhat repetitive. Look for other numbers, like company savings or specific rating increases, to brighten your achievements with more variety.

Do I really have to customize for each job?

Yep! But it isn't as daunting as some people think: Just refer back to the job description and look for keywords and unique phrasing that you can switch out and reflect in each resume. Oh, and try to match your writing tone to theirs.