You field calls from frustrated customers trying to get back online during an outage, and you aid others in troubleshooting defective equipment. As a customer service technician, you know the ins and outs of support and have the chops to find solutions.
But perhaps you've got questions about writing your resume, like "What if I don't have much customer service experience yet?" or "Do I include certifications as a technician?"
We're here to help with three proven customer service technician resume templates and advice!
---
Customer Service Technician Resume
---
Professional Customer Service Technician Resume
---
Formal Customer Service Technician Resume
---
What Matters Most: Your Skills & Job Experience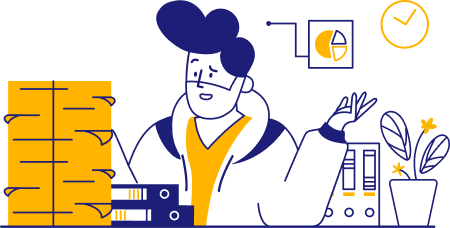 Skills are crucial in any profession, but they're more important than ever for a customer service technician. Recruiters want to see that you can patiently field customer complaints, leading them to an effective resolution as quickly and smoothly as possible.
Your skills section should include a blend of hard and soft skills, but hard tech skills like HelpDocs will help your resume stand out. You need extensive technical knowledge alongside that friendly attitude of yours!
Don't be vague: For softer skills, instead of "communication," provide detailed abilities (like conflict resolution) and naming the technology (like Desktop PCs) you're familiar with.
See what we mean?
9 most popular customer service technician skills
Conflict Resolution
Empathy
De-escalation
Conflict Resolution
HelpDocs
HubSpot
Freshservice
Cable TV Support
Internet Support
Sample customer service technician work experience bullet points
You may have noticed that many of those soft skills center around high-stress levels—and just about everyone knows how it feels when their connection drops or their TV stops working.
Since so much of your skillset is used in fast-paced situations, recruiters want to understand your experience. Do you have a strong history of conflict resolution? How many people have you assisted quickly and politely?
Prove your accomplishments with quantifiable data. Don't just say you're great at cleaning up help tickets—show satisfaction rates!
Take inspiration from these samples:
Handled an average of 78 customer inquiries and complaints each day with a 92% customer satisfaction rate
Improved customer retention by 16% by understanding their needs and recommending products, earning a 4.8 out of 5-star employee rating
Provided efficient customer support via phone, enabling 44% customer acquisition growth
Developed up-to-date customer records system with HubSpot CRM, reducing errors by 17%
Established high customer satisfaction ratings by responding to 98% of email support requests within 1.4 hours
Top 5 Tips for Your Customer Service Technician Resume
Don't get too soft

Customer support is a vast field, and many soft skills could apply. To stand out, mention how you're unusually good with HubSpot and describe how you blended that with fine-tuned soft skills like de-escalation to resolve technical issues.

Specify your tech

So, as a customer service technician, you're the one people call when they need help with . . . what, exactly? Specify whether you're experienced with cellphone troubleshooting, cable TV outages, or IT support. Don't make the recruiter figure it out!

The data is huge

Even someone with limited experience will have to determine the metrics for their success because they're a focal point in technical customer support. If you make claims in your experience section, demonstrate your impact with quantifiable data. Percentages, hours, ratings . . . preferably all!

Never mind the objective statement

If you've already worked on a few projects and gotten some experience under your belt, then you don't need an objective. Your career goals should show up as a trend of increasingly complex customer inquiry resolutions throughout your experience section.

Scour that job description

Seriously: It's a gold mine of information on creating a standout resume! Besides showing which help software and guidance abilities to focus on, a job ad also gives you an idea of the company culture so you can reflect the appropriate tone in your writing.
Frequently Asked Questions
What if I don't have much experience?

No sweat; provide as many examples of interpersonal tech support as possible via educational projects, internships, pro bono initiatives, or even relevant hobbies related to the customer service technician role.

How should my resume look?

While you can afford to feature a pop of color, don't go overboard. In a technical field, a highly logical and organized format with easily-readable fonts makes for a professional resume template.

Do I have to customize for every job?

Definitely tailor your resume to each job by pulling distinct phrasing from the job requirements for your experience section. Base your top skills on what the job ad emphasizes, too, especially regarding tech—don't focus on a computer niche if you can reflect requirement details related to a TV support role.