Customer service representatives have a big pair of shoes to fill. They're often the face of the company since they need to deal with frustrated or angry customers and find a satisfactory solution. Not the easiest job!
If you don't have a lot of experience, you might feel lost when applying for a customer service representative job. Fortunately, we've helped thousands of associates get their foot in the door and land an entry-level position.
In this guide, we'll give you resume tips and show you three entry-level customer service associate resume examples and provide all the inside info you need to start getting interviews in no time.
---
Entry-Level Customer Service Resume
---
Elegant Entry-Level Customer Service Resume
---
Clean Entry-Level Customer Service Resume
---
The Most Important Part: Your Skills & Work Experience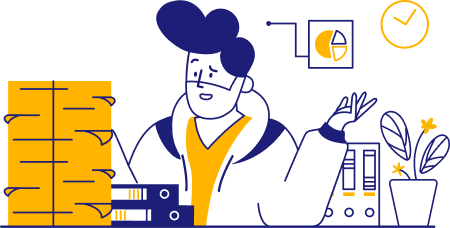 When a recruiter or interviewer is looking through customer service applications, they want to see what kind of skills you have that make you stand out. Even if you might be early in your career, drawing on your personal experience is important to showcase that you have the moxie for the job!
The focus for an entry-level position in customer service will rely more heavily on soft skills (like problem-solving), but that doesn't mean you should skimp on hard skills.
Do you have great computer literacy skills (Excel, Google Sheets)? Were you into data analysis in college? Did you take any relevant courses in school? If you see any of those skills in the job description, include them!
9 Most Popular Entry-Level Customer Service Skills
Microsoft Office
Google Suite
Cold Calling
De-escalation
Data Entry/Analysis
CRM Systems
Speed Typing
Bilingualism
Empathy
Sample Entry-Level Customer Service Work Experience Bullet Points
So you've got the skills out of the way. Now comes another part that could feel a little tricky: experience. But it doesn't have to be!
It's an entry-level position, so your potential employer isn't expecting you to have a lot of experience. If you've worked previous customer service jobs, include those for sure.
Otherwise, focus on any projects, internships, clubs, or (extracurricular) courses you've taken. Remember, a customer service job is about problem-solving and people skills, something you've probably already done in one form or another!
When possible, try to focus on the impact you've made. Don't just list what you did (like greeting customers), but focus on what benefits/pain points you solved (like helping customers check in quickly.)
Utilized an empathetic and compassionate customer service approach, achieving a 97.5% customer satisfaction rating
Set, achieved, and followed up on ambitious weekly quotas, exceeding them by 8% on average
Memorized product offerings and benefits, effectively communicating the information to customers and contributing to a 14% quarterly sales increase
Co-founded and organized weekly debate club meetings, helping 35 students each semester sharpen public speaking and debate skills
Collaborated with Sales, Communications, and Product Marketing to increase sales turnover by 25% and client retention by 18%
Top 5 Tips For Your Entry-Level Customer Service Resume
Make yourself stand out

I mentioned this earlier, but it's worth repeating again: take whatever passion or interest you have that could be relevant to a customer service role. Social media savvy? Fluency in multiple languages? Put it down!

Don't exaggerate

Conversely, don't lie about your skills or experience for a winning edge. If you just played around with Jira Service Desk once while your roommate was on a break, don't say you're skilled at it.

Focus on impact

It's important to focus on the results of your work and experience, even if you've never had a customer service representative job before. Make it crystal clear what you've achieved when a recruiter reads your resume.

Don't include a career objective or summary

You read that right. Most objectives are generic and add nothing new; it's something a recruiter has read a thousand times. Make the most of each second they're reading and skip straight to the good stuff.

Less is more

While you might feel the urge to fluff up your resume, don't make it a chore to read. Your skills should each be a few words max, and keep each responsibility bullet point to 1 or 2 lines. Let them find out the rest during the interview!
What if my resume isn't a full page?
Don't try to stretch it out if you feel you're thin on content. This is an entry-level position, so it's okay to not have as much experience. If it's 3/4th of a page, that's totally fine (and better than just rambling!)
How should I format my resume?
Keep it easy to read, which means avoiding fancy graphics and images. Use one of our resume templates, use simple bullet points, and if possible, submit it in both PDF and Word Doc. That way, it's easier to be scanned by applicant tracking systems.
Should I be customizing my entry-level customer service associate resume?
Yes, you should! All that means is making sure the skills section of your resume reflects the profile the job description is looking for and focusing on any relevant projects, courses, or experiences you have that could make you the best fit possible.