You're a natural at aligning processes, resources, and targets to execute successful acquisitions. By keeping a keen eye on financials and honing your negotiation skills, you drive acquisitions from their initial stages to seamless integration.
You're used to managing all the moving parts of your job with ease, but crafting an eye-catching resume is an entirely different beast.
Not to worry, though—our acquisition program manager resume templates and resume tips have aided many acquisition program managers secure their most coveted jobs, and we're here to help you too.
---
Acquisition Program Manager Resume
---
Professional Acquisition Program Manager Resume
---
Formal Acquisition Program Manager Resume
Related resume examples
---
What Matters Most: Your Skills in Acquisition & Past Experience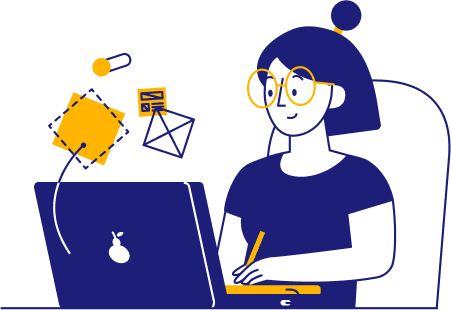 The skills section of a resume is often what hiring managers look at first. To create an impactful resume, show off your industry-specific skills, and then express how your experience put them to work.
Having a carefully balanced blend of technical and soft skills is vital for this role, and your unique mix of these is what sets you apart. Highlight these strengths in this section using specific examples, but place more emphasis on the technical aspects of your job.
Prioritize skills that make you excel at managing complex acquisitions, whether they're job-specific skills like contract negotiation, or technical proficiencies like financial analysis or familiarity with procurement software. Showing recruiters that you're well-equipped to hit the ground running makes you a far more attractive candidate in their eyes.
9 popular acquisition program manager skills
Contract Negotiation
Supplier Management
Regulatory Compliance
Financial Analysis
Vendor Evaluation
Project Management
Managing Stakeholders
Data Analysis
SAP Ariba
Sample acquisition program manager work experience bullet points
While the skills section of your acquisition program manager resume plays a large part in catching a recruiter's eye, showing them how you've applied these skills throughout your career is just as vital.
To make your application stand out, include experience that exemplifies your abilities, adding tangible metrics to back them up. Instead of simply stating you managed supplier relationships, say that you negotiated supplier contracts which ultimately led to a 15% improvement in procurement cost efficiency.
By being specific about your experience and expertise, your application will have a higher impact and convey the message that you're a perfect fit for the job.
Here are a few sample work experience bullet points:
Successfully managed relationships and varying schedules with 25+ suppliers, improving on-time delivery by 10%
Regularly renegotiated company contracts, leading to a 26% cost reduction for procurement
Developed and implemented a new risk management strategy for acquisition, resulting in 30% fewer procurement issues
Oversaw a restructuring and implementation of vendor evaluation system, improving supplier quality by 20%
Top 5 Tips for Your Acquisition Program Manager Resume
Highlight your technical prowess

Set yourself apart from other candidates by illustrating your proficiency with acquisition-specific tools like SAP Ariba or Oracle Procurement Cloud. For bonus points, use concrete examples of how these tools have helped you achieve goals in your career.

Prove your negotiation skills

Reaffirm your negotiation skills using clear examples of how you applied them. For instance, talk about how your negotiation helped establish a 20% more cost-effective arrangement with suppliers, with improved delivery timelines to boot.

Get into the financial savings

As an acquisition program manager, your job can have a huge impact on a company's operating costs. If your work has led to significant savings, don't be afraid to lean into this, and back it up with hard stats. For instance, if your work streamlining acquisition processes led to a 10% reduction in procurement costs for your company, mention it.

Seek out commonalities

For each application, look for similarities and transferable skills between your work history and the job you're applying to. Show hiring managers that you understand what's needed for the role, and even if your experience isn't within the same role, you can leverage the skills you have to make it work.

Save the finer points for the cover letter

Keeping your resume short and sweet can feel limiting; however, this can also be a blessing. Use your cover letter to go into the granular details of how you went about renegotiating acquisition contracts or managing numerous supplier relationships.
How many soft skills should I list?
Soft skills are important, but it's hard to make them carry the same weight as your technical abilities, so apply a "show, don't tell" technique here. For instance, demonstrate your communication or negotiation skills by mentioning instances where they helped you close deals or liaise with C-level executives.
How long should my resume be?
Unless you have over a decade of direct experience as an acquisitions program manager, try and fit everything onto a single page resume. Be selective about which work experience you include for each application. Fine-tune your resume for each role you apply to and include only the most relevant experience for each. 
Should I mention my certifications?
If you hold any relevant certifications, like Certified Federal Contracts Manager (CFCM), or Project Management Professional (PMP), these are absolutely worth mentioning. They give hiring managers an indication of your commitment to your niche.