As a technical program manager, you seamlessly navigate complex topics while running a team of experts. You have an intimate understanding of technical in and outs, but you're also a skilled communicator.
You're used to finding yourself at the helm of a ship that can weather any storm. However, expressing that sense of leadership and confidence can be tricky if all you have to work with is a one-page resume.
We've got your back. Our sample technical program manager resume templates and resume tips have helped countless technical program managers like you score their dream jobs. Read on to learn how you can, too.
---
Technical Program Manager Resume
---
Modern Technical Program Manager Resume
---
Professional Technical Program Manager Resume
Related resume examples
---
What Matters Most: Your Technical Program Manager Skills & Work Experience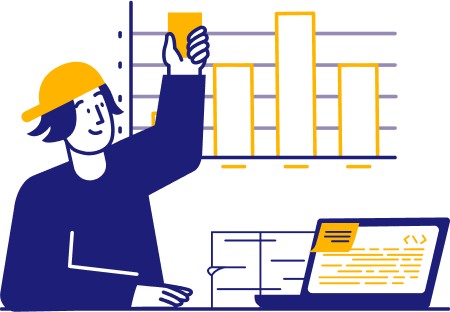 With technical knowledge for days, you win the respect of your team both thanks to your management skills and your in-depth expertise. Recruiters are keen to see proof of both aspects, so try and emphasize how you've found a perfect balance between the two.
For example, if you're familiar with Agile methodologies or the software development life cycle, make it known. Similarly, draw attention to your managerial strengths, such as stakeholder management or employee assessment.
If there's one thing to avoid, being generic is it. Mention the exact programming languages or types of software you're a pro at. When it comes to soft skills, avoid uninspiring terms like "teamwork" and instead talk about specifics, such as using Lean Six Sigma to optimize your team's workflow.
9 best technical program manager skills
SDLC
Agile Methodologies
JIRA
Microsoft Project
Python
Amazon Web Services
Data Analysis
Managing Stakeholders
Strategic Planning
Sample technical program manager work experience bullet points
Recruiters want to see evidence of your skills being put into action—that's what transforms a claim into a fact. This is why the "work experience" section of your resume is probably the most important one of all.
The good news is that you can easily make the most of this section by using data. To make your work experience bullet points do your heavy lifting for you, add clear identifiable metrics to back them up.
These could be anything from the number of people in your cross-functional team, to the timeline and efficiency gains resulting from the systems migration you oversaw.
Here are a few sample bullet points:
Led an interdisciplinary 9-person team of developers and QA analysts to deliver a critical software upgrade on a 4-week timeline, improving system performance by 15%
Spearheaded a successful migration of company data to AWS-based infrastructure, improving accessibility and reducing server costs by 20%
Implemented Agile methodologies across the technical department, reducing project delivery times by 15%
Drove overhaul of internal tracking system used by 100 employees, liaising with C-level executives in real-time to keep them updated on the latest developments
Top 5 Tips for Your Technical Program Manager Resume
Be specific about technical tools

Always specify the technical tools you've used, such as JIRA, AWS, or Python. Additionally, try and quantify their impact; for instance, mention how you leveraged AWS to reduce data storage costs by 20%, rather than simply saying you used it.

Emphasize collaboration

Highlight your strong leadership by talking about how your planning helped your team overcome hurdles. Maybe you mediated a disagreement between stakeholders on a crucial systems upgrade? Things like that convey your ability to work in a team.

Show off your adaptability

Adaptability is a key quality in the constantly evolving tech industry. Highlight instances in your career where you adapted to changing tech or business needs. Similarly, if you've worked across several industries, show off how you've adapted your experience with JIRA across various contexts.

Tailor your resume to each job

To set yourself apart, fine-tune your resume for each job, placing the skills and experience it values most front and center on your resume. As an example, if you're applying to a role seeking experts in cloud computing, highlight your expertise with AWS and Azure.

Use high-impact verbs

Data is one thing, but even the verbs you choose to use when describing past experiences are vital. Using action verbs such as "drove," "spearheaded," or "managed" evokes a stronger sense of ownership and expresses the significant part you played in your achievements.
Should I include any certifications in my resume?
Absolutely! Relevant certifications can show hiring managers your proficiency in certain aspects of program management. If you have any relevant certifications, such as PMP or CSM, then throw them in.
How can I demonstrate my problem-solving ability?
As a technical program manager, problem-solving typically takes the form of addressing technical issues, mitigating project risks, and dealing with team conflicts. Talking about instances when you navigated any of these situations is a strong way to communicate your knack for coming up with creative solutions to problems. 
How much work experience should I include?
The amount of work experience you include depends on how long your career has been; however, in general, focus on including your most relevant roles. If your career spans many years, emphasize your most recent program management experience.