Your detailed surveillance abilities stand out. You conduct patrols, implement risk management protocols, and execute emergency procedures with high levels of proficiency.
Are your cover letter and complementary security guard resume ready to help you lock down your next job?
When an organization's security systems are under your watch, they'll take extra precautions while reviewing applicants to choose the best prospects. If you're wondering how to optimize for success, these security guard cover letter examples will give you a top-notch template to stand out in the hiring process.
---
Security Guard Cover Letter Example
USE THIS TEMPLATE
Why this cover letter works
Well, your experiences honed over years from previous jobs will definitely make your security guard cover letter stand out. However, a more personable approach would set your application for success.

For instance, highlighting how you utilized your First Aid training to save lives would endear you to recruiters.
---
Unarmed Security Guard Cover Letter Example
USE THIS TEMPLATE
Why this cover letter works
Starting your unarmed security guard cover letter with a passionate intro is a sure way to get the attention of the hiring team.

While still there, highlight your ability to merge both conventional and the latest security technologies to ensure a secure environment and safe place for people.
---
Security Guard No Experience Cover Letter Example
USE THIS TEMPLATE
Why this cover letter works
It's never a walk in the park getting your first real job after school. For one, you lack experience and you're not a match for seasoned applicants. But wait, didn't you do anything that touched on crowd control during school events?

Include how you ensured safety and success of sports events in your security guard no experience cover letter, and you're a step closer to the job.
Related cover letter examples
---
How to Write a Top-Notch Security Guard Cover Letter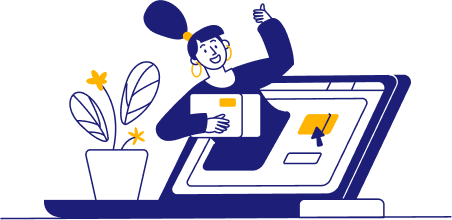 Just like you'd customize your patrol schedules and emergency response procedures to specific company needs, you'll want to apply that same thought process to your cover letter.
The job description will be your guide to success here. Each company will emphasize key qualifications they're looking for, so all you have to do is stay alert to the indicators that something is essential. For example, a company may reference using security cameras, and you could stand out by referencing your proficiency in commercial CCTV camera systems.

Start strong with a well-planned opening for your security guard cover letter
Whether you're working with customers or patrol team members, you'd want to learn their names to provide a personable touch while on the job. You should do the same with your cover letter by greeting a hiring manager by name. So, try to use your vigilant abilities to see if you can locate a contact person in the job description or on the company's website.
The next part of optimizing your opener will be getting specific to each job's security responsibilities and mission. For example, you could explain how you'll use your safety management skills to ensure a comfortable shopping experience at a retail store.
The opener below doesn't make enough impact since the applicant doesn't address a specific person or mention anything related to the company's mission or security needs.
Lacking a personal connection here!
Hello,
Your security guard job opening caught my attention. This looks like a great company to work for, and I'd be eager to join your surveillance team.
The following opener does a much better job of relating to the blend of traditional and innovative vigilance protocols that'll make the applicant successful as a security guard at G4S Secure Solutions.
An opener connecting to the company's security practices!
Dear Mr. Martinez,
In today's ever-evolving security landscape, it is paramount that security officers embrace both the traditional principles of vigilance and the latest technological advancements. I take pride in my ability to seamlessly blend these elements to create a holistic security strategy that is effective and efficient. With deep-seated commitment and passion, I would like to be part of the G4S Secure Solutions team as an unarmed security guard.

Present the right information in the body of your security guard cover letter
The work of a security guard is always performance-driven. The best way to optimize the body of your cover letter for success is by sharing examples of previous work achievements that are backed by numbers, like how you improved response times or reduced security incidents.
If you don't have much experience, you could also reference job skills gained through a security management degree or transferable skills like providing excellent customer service in previous jobs.
A body paragraph showcasing great security achievements!
As a junior security guard at Star Protection Agency, I was commended for my adaptability and knack for quickly learning new tools and techniques. Here, I increased the effectiveness of nighttime patrols by 27% through the strategic use of infrared equipment and motion-sensor technologies.

Secure the interview with an optimal closing to your cover letter
The best way to start your closing paragraph is to restate your connection to the company's mission and how your top security skills fit in. For example, you could write about how you'll use your knowledge in strategic threat intelligence practices to ensure a safe working environment where all premises are monitored.
Lastly, it's good practice to thank the hiring manager for their time and use a call to action, such as "I look forward to discussing this security guard role with you further."
The closer below doesn't make enough impact since it lacks information about specific security skills or company needs.
Lacking specific security skills or needs!
I believe my skills and experiences align perfectly with what your team is looking for. I'm eager to discuss my qualifications as a security guard with you further.
Thank you,
Ramon Yusef
The following closer does a better job of presenting how the applicant will help G4S in their mission to provide unwavering client safety as a security guard.
An impactful closer related to the company's mission!
I'm inspired by G4S' reputation for excellence in security solutions and unwavering dedication to client safety. I'm excited about the opportunity to contribute to your mission and vision. Thank you for considering my application.
Sincerely,
Mateo Hernandez
How long should security guard cover letters be?
One page is the optimal length for security guard cover letters. Just like recording surveillance data, you'll want to keep your cover letter concise and relevant to a company's primary needs, such as checkpoint patrol strategies and using two-way radios.
Does my cover letter need to be custom for each job?
You should make your cover letter custom for each job to ensure the specific security skills you write about are relevant and stand out to each company. For example, one company may use an active patrol system, whereas another performs random patrols. A custom cover letter helps you stand out for each one. 
What if I can't find a specific person to address?
When you can't find a contact person's name, you can simply address your security cover letter to "[name of company] hiring team." Then, ensure the rest of your cover letter is highly specific to surveillance systems and tactical planning needs based on the job description to ensure the details still stand out.