Your education has equipped you with the knowledge and skills to succeed in any role you set your sights on. You perform excellent research, meet deadlines, and can handle data accurately.
Are your cover letter and complementary college student resume providing an effective overview of your capabilities?
Whether you're applying to an advanced degree program or one of your first jobs, we have the resources to help you succeed. Check out our college student cover letter examples that have helped many academics grab their dream opportunities in 2023.
---
College Student Cover Letter Example
USE THIS TEMPLATE
Why this cover letter works
So, you're a college student seeking a babysitter role? Emphasize your love for children and possibly how your college education sets you up for success in the role.

As with this college student cover letter, use specific examples (whether volunteer work, internships, or babysitting siblings) to showcase your childcare proficiencies. Relevant keywords here include first aid/CPR. Meals preparation, storytelling.
---
College Student for Internship Cover Letter Example
USE THIS TEMPLATE
Why this cover letter works
Emulate how this college student for internship cover letter ignites interest with genuine enthusiasm for the hiring company's industry and innovative edge.

Go further to project yourself as a result-driven multifaceted candidate who isn't just familiar with industry-specific proficiencies and tools (Cue SEO, SMM, and Google Analytics) but has used them to generate tangible results (Think 13% growth in followers).
---
College Student No Experience Cover Letter Example
USE THIS TEMPLATE
Why this cover letter works
As a college student seeking a dog walker role, grab the recruiter's attention by unleashing your eagerness for the hiring company, accentuating it with your pertinent skills and academic background in animal behavior.

See how Nabil showcases his ability to connect with and care for canine pets in this college student no experience cover letter, using metrics to emphasize impact. Transferable skills gained during coursework (cue time management) can be pivotal for your candidacy.
Related cover letter examples
---
Tips to Write an Effective College Student Cover Letter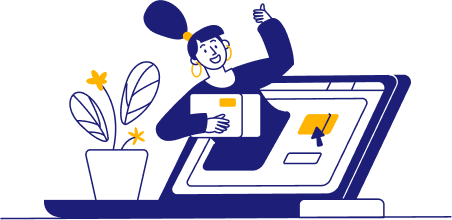 As a college student or recent grad, you may have limited work experience, making a cover letter feel challenging. However, with the right planning and use of your academic knowledge, you can write an effective cover letter that stands out.
The first step is reviewing the job description and picking out job skills that each company emphasizes. For instance, someone applying for a marketing internship may notice a company needs help with lead generation. Then, they could highlight knowledge gained during classes about creating effective landing pages and social media campaigns that will help the company achieve its goals.

Grab attention with the opening of your college student cover letter
While writing reports for your classes, you've likely heard that immediately grabbing a reader's attention is essential. The same is true with cover letters. The best way to make that initial connection is to greet the organization's contact person by name. You can often find that in the job description or company website.
Now that you have the hiring manager's attention, you'll want to take things a step further by connecting to the company's mission and needs in your opening paragraph. For example, a college student applying for a dental hygiene internship may want to emphasize their eagerness to use their knowledge in X-rays and routine cleanings to help patients achieve a healthy smile.
The example below falls short since the applicant doesn't greet someone by name or explain how their educational knowledge has equipped them for the role.
Needs to be more specific!
Hello,
As a recent graduate of Boston College's nursing program, I'm eager to apply for the nursing internship at your company. I believe my education has equipped me with the knowledge to be a great addition to your team.
The opener below provides a more substantial overview of how the applicant's knowledge from their animal behavior studies and skills in dog training commands will make them a great fit as a dog walker with Park Cities Pet Sitter.
A great opener referencing specific skills!
Dear Mr. Hill,
As one of the dedicated students of Southern Methodist University studying animal behavior in our Biology department, I am eager to bring my skills to Park Cities Pet Sitter as your next dog walker. With two years of experience volunteering at Dallas Dog and my proficiency in basic training commands and positive reinforcement techniques, I can provide excellent care to your canine clients.

Provide the right experiences in the body of your college student cover letter
In the body of your college student cover letter, it's important to get specific about the job skills that make you a great fit. For example, if you were applying for a student teaching opportunity, you may want to emphasize the classroom management and curriculum planning abilities you've gained in your college classes.
You should also use numbers whenever possible. Even if you don't have much work experience, you can still find data to back up your skill set, like grades, GPA, or accuracy.
A great body paragraph with essential metrics!
A summer internship at Chitech Solutions empowered my SEO prowess. Leveraging Google Analytics and keyword optimization strategies, our team facilitated a 28% improvement in organic search rankings and an 11.9% boost in website-generated leads.

Leave a lasting impression while closing out your college student cover letter
Think of the closing of your cover letter like you're wrapping up a persuasive class presentation. You'll want to find ways to relate back to key points about how you connect to the company's mission and the skills that make you a great fit.
For instance, if you were applying to an entry-level accounting role, you could relate to how you'll use your skills in QuickBooks to help a company achieve compliant financial practices.
Then, like any good persuasive presentation, you'll want to use a call to action and thank the hiring manager for their time.
The closer below isn't making the right impact since the applicant doesn't go into enough detail about the skills gained from their degree or their connection to the company's mission.
Needs more detail to make an impact!
I believe my human resources degree has made me well-equipped for this internship. I look forward to discussing this role with you further.
Thank you,
Rebecca Romanov
The closer below does a better job relating to the applicant's dedication to child safety and education, making them a great fit for Sittercity's needs.
Stand out by relating to the company's mission!
My experiences, coupled with my dedication to child safety and education, would be invaluable at Sittercity. Also worth noting, I have included my police clearance for your review. I look forward to discussing how my skill set could benefit and enrich your team at Sittercity.
Sincerely,
Seline Dupont
How long should college student cover letters be? 
College student cover letters should be one page long. Keep it concise and relevant for each job you apply to. For example, if you were applying to an entry-level IT role, a short overview of your troubleshooting and programming knowledge from relevant courses would help you stand out. 
Should I list all my skills in my cover letter? 
You've likely gained a lot of skills through your education, so listing all of them would make your cover letter too long. Instead, try to focus on three to five that are relevant to a company's needs, such as pressure management and structural analysis for someone applying to an engineering internship. 
How do I choose the right achievements to reference? 
The best achievements to write about will be ones where you have metrics to show your impact and that are highly relevant to company needs. For example, if you were applying to a production management internship, you could explain how you used lean management processes in a class project to boost efficiency by 41%.