Developing financial models, preparing and presenting reports, and complying with economic policies—as a senior financial analyst, you play a crucial role in helping your company make informed decisions. The company's internal and external stakeholders rely on you to provide recommendations that improve the company's financial health.
While it may be a stressful job, it's highly sought after. That's why it helps to have a resume that showcases your skills and accomplishments in making a company profitable.
If you're on the lookout for a template that will distinguish you from other candidates, look no further. Our resume templates and tips have helped many senior financial analyst job seekers find their dream roles.
---
Senior Financial Analyst Resume
---
Formal Senior Financial Analyst Resume
---
Elegant Senior Financial Analyst Resume
---
What Matters Most: Your Senior Financial Analyst Skills & Work Experience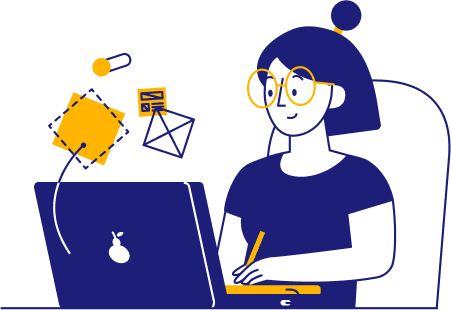 This section is where you can showcase your skills and experience that give you a competitive edge. Mention skills in relevant software and certifications like CPA, aside from your education, like a BS in Accounting, Finance, or Economics, for instance.
Since it's a senior position, your resume should emphasize your financial analysis, strategic planning, and data interpretation expertise to prove why you qualify. Recruiters will also expect you to have worked extensively in a challenging corporate setting before.
By drawing attention to these skills and experiences, your senior financial analyst resume can impress potential recruiters and boost your chances of securing a position in this field.
9 best senior financial analyst skills
Microsoft Excel
IBM Cognos
CFA/CPA
QuickBooks
Financial modeling
Strategic planning
Bloomberg Terminal
Data analysis
Tableau
Sample senior financial analyst work experience bullet points
Regarding your work experience, recruiters will look for someone with sharp analytical skills who can guide their company to profitability. Support your experience with metrics—display your positive impact on companies in numbers to show your proficiency in accounting. Mention how you leveraged software like Excel or MySQL to achieve these results.
Project a proactive attitude that demonstrates leadership. Focus on aspects that senior financial analysts should rock at, like forecasting revenues and expenditures, advising on budgets, and liaising between C-suite executives and junior analysts.
Here are a few ideas:
Evaluated and implemented systems to improve efficient financial reporting by 23%
Developed company-wide financial policies to ensure compliance with regulatory requirements, reducing risk of loss by 31%
Oversaw a team of 9 and coordinated proposals with the CFO to achieve budgeting targets
Guided strategic decisions, including mergers and acquisitions and capital expenditures, increasing YoY revenue by 17%
Top 5 Tips for Your Senior Financial Analyst Resume
Show off the numbers

Using numbers and percentages in your senior financial analyst resume is a great way to quantify your achievements. Portraying your impact on a company's growth, profits, and overall economic well-being is vital in demonstrating your value to recruiters.

Exhibit industry knowledge

Being up-to-date with developments in the finance industry is crucial in making informed decisions that can impact a company's success. Show potential employers instances where you altered strategy or developed financial models to keep a company financially healthy in uncertain times.

Emphasize your assets

Mention your accomplishments in skills like financial analysis and modeling to show what you can bring to the table. You should also emphasize how your CPA or CFA certifications and proficiency in financial tools or software helped achieve the company's targets.

Highlight collaborative skills

Recruiters need to know that you work well with your coworkers across all levels of the organization. Demonstrate your participation as a team member and leader to showcase your interpersonal skills and team-oriented approach. You can include your ability to work with cross-functional teams in presenting financial goals.

Don't info dump

Since you're applying to a senior-level position and probably have years of experience under your belt, use a resume outline to weed out what's irrelevant to the role you're applying for. Highlight your most recent achievements as a financial analyst with a key focus on the ones that brought about the most significant results.
How to Write a Senior Financial Analyst Resume
Be concise and to the point

Recruiters only spend a few seconds scanning each resume, so your best bet is to keep yours at a single page. You know all about presenting complex data effectively, so adopt that same approach as you prepare your resume, picking out a template that's clean and easy to read. Save the creativity for your cover letter.

Show that you're paying attention

Attention to detail is crucial as a senior financial analyst. To express that you know what you're about, read each job description closely and update your resume to make the greatest impact. For example, if the job focuses on revenue analysis, include it as a skill and elaborate on it in the work experience section.

Focus on your financial skills

While you might be tempted to show that you're a team player with an easygoing personality, it's best to use your resume to focus on technical skills. This includes key software, like Microsoft Excel or Tableau, but also your knowledge of financial analysis, including forecasting and investment evaluation.

Emphasize your greatest wins

You've handled many a budget and gained many useful insights, steering companies and projects toward financial success. As such, make sure to talk about your greatest achievements, like orchestrating a cost-reduction plan that saved the company $1M. Make sure to add metrics to really drive the point home.

Extra credentials are always great to add

You're an established financial analyst, but it never hurts to show that you're keeping up to date and increasing your skills through extra certifications. Include things like the Chartered Financial Analyst to emphasize your knowledge of investment management or the Certified Public Accountant to zone in on your knowledge of auditing and taxes.
What's the best way to highlight my financial analysis skills on my resume?
Include specific examples of how your skills generated measurable outcomes. For instance, you can mention how your financial analysis and cost projection skills reduced a company's overhead charges by a certain percentage.
How can I showcase my proficiency in financial software and technologies?
Aside from listing the software you're familiar with and including relevant certifications, illustrating the impact you created with these tools will better demonstrate your expertise.
Example: Analyzed financial data using Excel and QuickBooks, identifying areas of improvement and increasing YoY revenue by 14%
Should I include an objective or summary statement in my resume?
Generally, if you have 10+ years of work experience in a particular field (like you very possibly do as a senior financial analyst), it's better to include a summary statement instead of a career objective. Customize the summary based on the role you're applying for and mention your biggest achievements, like spearheading financial decisions for a Fortune 500 company.