You help Kindergarten teachers by checking over students' assignments, preparing projects and cleaning up afterwards, and documenting educational progress. You probably help spruce up the classroom with fun decorations or informative displays to foster a creative learning environment, too!
But you might also have questions about your resume. How long should it be? How do you reinforce your credibility in the classroom?
We've got this one! Check out these three resume templates that have helped plenty of other people who work with Kindergartners to get some inspiration and advice.
---
Kindergarten Teacher Assistant Resume
---
Modern Kindergarten Teacher Assistant Resume
---
Professional Kindergarten Teacher Assistant Resume
---
What Matters Most: Your Skills & Work History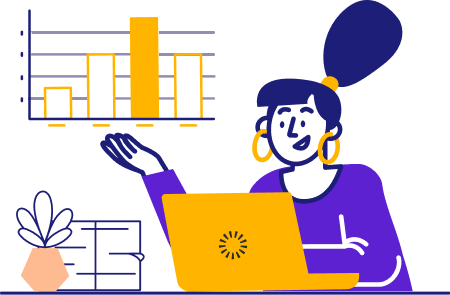 When you list your skills on your resume, you're showing recruiters the tools of your trade: You might list soft skills that involve specific teaching methods, or you might mention software that you use to keep things in order.
No matter how people-focused your role is, make sure you describe your soft skills through a technical lens! And be specific. Don't just say "communication" when you could use more specialized terms like "active listening" or "classroom management".
Avoid any generic skills that don't really apply to your profession. You really want to show that you know your stuff here, so tailor your abilities to your role in helping Kindergartners!
9 best kindergarten teacher assistant skills
Persistence
Active Listening
Conflict Resolution
Flexibility
Parent Conferences
Lesson Planning
Student Monitoring
Google Sheets
MS PowerPoint
Sample kindergarten teacher assistant work experience bullet points
Now that you've revealed what your skills are, it's time to share how you put them into action in the classroom! (Or elsewhere, if your job history is varied but still relevant to the role you're seeking). Recruiters want to see that you've left a positive impact in your workplace.
Keep your examples as relevant as possible, like citing customer service ratings that mirror positive student-teacher conference feedback you earned later on. Reference any programs that overlap between roles, too.
And always measure your impact with numbers! Quantifiable data is the key to making your experience both credible and impressive. Pull in grade improvements, percentages, and more metrics:
Used Google Docs and Sheets to grade assignments, make backup copies, and prepare teaching materials for the following day, reducing error rates by 9%
Collaborated cross-departmentally with coaches to resolve behavioral challenges and implement effective disciplinary action, improving student engagement by 13%
Provided effective digital classroom management during Covid-19, boosting online student engagement by 23% during the first two months
Assisted students in meeting their objectives by tutoring small groups after class hours, improving grades by one letter grade on average
Top 5 Tips for Your Kindergarten Teacher Assistant resume
Balance between "creative" and "professional"

Kindergartners love bright colors and zany letters . . . but recruiters have outgrown them! Remember that you're writing your resume for the recruiter and keep colors to a minimum. Avoid any colors or fonts that are distracting and keep things sleek and modern.

Vary your experiences

Pull some variety into your experiences whenever you can. Provide context for your accomplishments like group settings, project themes, and any unique student needs.

Pick a template that fits

The template you use can make or break how impressive your info sections look! Play around with a couple of different options just like you would with an assignment layout, and see which one works best.

Don't forget your certifications

If you have a state-issue Certified Teaching Assistant credential, don't leave it out. Make sure you also include any other relevant certificates or licenses, such as Microsoft Certified Educator (MCE).

Volunteering counts, too

If you don't have a ton of prior teaching experience, you can use volunteer initiatives to bulk up your professional history section! Think of tutoring projects or literacy events you helped with that relate to the job.
Do I need to include my own education level?
Definitely! While it seems like your education level might be implied, it's always good to state your degrees clearly—especially if you have multiple degrees that relate to your Kindergarten teaching assistant role.
How long should my resume be?
Only one page! You don't have to struggle to fill the paper (and you definitely shouldn't include fluff), but maintain a hard limit of one piece of paper, as you would for most assignments.
How do I vary my metrics?
Again: Context is your friend here. You can make multiple percentages all sound interesting by briefly describing the situations where they made a difference: Mention grade averages in one point, then engagement in the next!