You perform all kinds of non-instructional duties to support graduate teachers and their education plans. You help develop assignments, keep track of grades, and may still help to deliver a presentation or two while contributing to the increased optimization of the curriculum over time.
But you might have some questions about your resume: How do you consolidate the vast array of teaching assistant duties you've mastered into one application package?
Don't worry: We've helped plenty of teachers and teaching assistants build stellar resumes that got them where they wanted to be! Take a look at these three resume templates and advice for inspiration.
---
Graduate Teaching Assistant Resume
---
Elegant Graduate Teaching Assistant Resume
---
Clean Graduate Teaching Assistant Resume
---
What Matters Most: Your Skill Set & Work Experience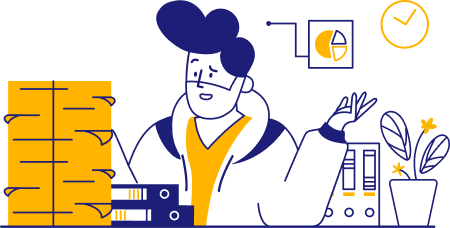 Your skills section should reflect what makes you uniquely qualified for the job at hand. When you're working as a graduate teacher assistant, you'll have to juggle a lot of tasks that range from student assessments to data organization—and recruiters want to see that you're equipped to handle it all!
As a result, your skills need to be very relevant to your profession. Don't list generic things like "communication" or "organization" when you could detail that you're great at giving lectures and keeping student data files in order.
Be specific! If you use a program like MS Excel to keep track of grades, name it. If you have a particularly strong area of communication, clarify it.
9 top Graduate Teaching Assistant skills
Empathy
Time Management
Google Sheets
MS PowerPoint
Performance Strategy
Curriculum Planning
Academic Compliance
PowerSchool SIS
SAP
Sample Graduate Teaching Assistant work experience bullet points
Your skills are crucial, of course! But so is how you apply them to ensure teacher and student success. Recruiters need to see how you improved student grades, optimized lesson plans, and assisted other teachers field curve balls or schedule changes.
Your past experiences should all relate to your current role as a graduate teaching assistant in some way, even if they're from a totally different job. If you greeted museum attendants and helped answer questions, keep in mind that you'll be doing the same thing in the classroom!
Just make sure you provide clear, quantifiable metrics of the success you've created with your achievements in the past. Recruiters need data that exemplifies your effectiveness, like grade improvements and student ratings!
Here are some solid examples:
Completed all program-related cash and credit transactions with 98% accuracy using MS Excel to ensure customer satisfaction
Responded helpfully and politely to students' questions and concerns, raising grade averages by 7% and gaining a personal rating of 94%
Graded all weekly quizzes, providing regular feedback to students during only two hours of office time per week, improving efficiency by 13%
Monitored and recorded attendance and distributed teaching materials using PowerSchool SIS to reduce clerical errors in student records by 11%
Top 5 Tips for Your Graduate Teaching Assistant resume
Make your objective count

If you're a new graduate without a ton of background experience, a resume objective could fill in a valuable gap for you. Use your objective statement to lay out fresh mentorship or problem-solving abilities that qualify you for graduate teaching assistance, alongside how they'll benefit the specific institution you're applying to.

Include your certs

If you've earned the title of Certified Teacher Assistant for your state, don't let it gather dust! Any other certifications that pertain to what you're helping to teach should be included in your resume, too: That goes for software certifications, CPR or First Aid certs, or anything else that relates to your subject matter.

Keep it to one page

You'll want to keep your resume at or less that only one page in length. You don't have to fill the page all the way, though—just include whatever is most relevant, such as previous teaching jobs, projects, or certifications.

Don't skimp on skills!

We know, there's been a lot of talk about skills today! But anything you can bring in that helps you do your job well, like project development, Schoolmint Hero, or MS and Google suites, will boost your credibility.

Add value with an objective

If you choose to include an objective statement, take the opportunity to add fresh information like which subject(s) you're most equipped to help teach. For example, if you teach English, now's the time to mention your background in teaching exchange students!
Can I recycle resume points in my cover letter?
You technically can, if you go into enough depth that it practically seems like a whole new point! But why do that when you can use entirely new teaching experiences to build your cover letter? This approach helps if you're struggling to keep your resume short enough, too.
How do I exemplify soft skills?
Use your experience points to feature your soft skills as context for your achievements. For example, talk about the time you showed empathy and patience by adapting lesson plans for different learning needs to increase grade averages!
What if I'm low on experience?
Just look at your personal history for internships, college projects, or even pro bono initiatives that relate to your field. Did you volunteer to help lead a tutoring program? Did you join an outreach program for struggling youths?