You assist the lead teacher with daily preschool activities alongside supporting the overall education plan, helping to maintain focus, and cleaning up the last round of projects to get ready for the next! No two days are the same in a preschool, and you're ready to help keep things orderly no matter what.
But you might need some guidance on your resume! What types of teaching skills are best to include? What kind of template is appropriate for a resume?
Don't sweat it: We've helped plenty of teachers at all educational levels land jobs they love! Take a look at these three preschool teacher assistant resume templates and tips for some inspiration.
---
---
---
---
What Matters Most: Your Skills & Professional Experience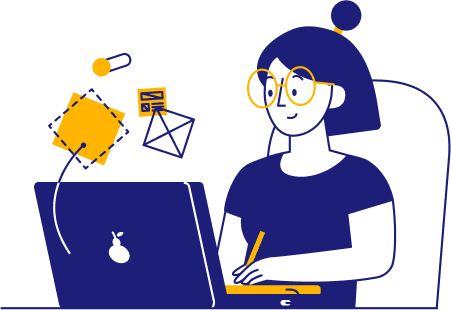 Since you deal with children's activities every day, recruiters want to see creative, high-quality soft skills on your resume. That means nothing generic. You might be good at communication, but that could go with any job: Instead, mention the de-escalation skills you use when kids start fighting over the crayon box!
If a skill's relevance to your job role isn't immediately clear, then see if you can refine it. The only exception might be programs like MS Excel or Google Calendar, which are usable in many contexts.
Either way, list those programs by name! And be specific about all your classroom-based skills, too. Present even your softest interpersonal skills in as technical of a manner as you can to show critical thinking and efficiency.
9 most popular preschool teacher assistant skills
Conflict Resolution
Activity Planning
Empathy
Patience
Lesson Development
Student Assessment
Lesson Adaptation
Google Docs
Active Listening
Sample preschool teacher assistant work experience bullet points
Okay: Now that you've shown off the building blocks for your excellent performance as a preschool teacher assistant, it's time to show when and how you've made a difference. Recruiters want to see examples of how you boosted grade averages or helped improve student success rates.
Your skills need some context to really shine, and you need to prove your worth by sharing what you've done to help foster an environment of curiosity and learning. Whenever possible, mention specific tools you used to work your magic.
And, maybe most important of all, don't forget to use metrics! You've undoubtedly had a positive impact in your preschool, but you'll need to measure that impact with quantifiable data.
Here are some good examples:
Designed structured settings, allowing children to develop social and listening skills while maintaining 23% free playtime for self-directed learning and creativity
Instructed children in phonics, improving reading comprehension test scores by 19%
Established food-based learning activities, encouraged age-appropriate cooking, and increased vegetable intake by 24%
Utilized Montessori self-directed play techniques to enable children to explore topics on their own, increasing testing scores by 7% on average within a month
Fostered a positive environment for children with learning disabilities by utilizing treasure hunts, buttle blowing, and sensory tubs to increase lesson engagement by 11%
Top 5 Tips for Your Preschool Teacher Assistant Resume
Know your target audience

While you may be used to switching between communications with colleagues and preschool students each day, remember that your resume is written for recruiters! Your experience needs to be super skimmable and packed with valuable info. Be very direct.

Vary your context

Make sure you employ variety in your experience section so that your examples show the full scope of what you can do. Mention positive changes in diet, behavior, or grades to make your metrics more impressive. Be creative!

Keep your template in check

You're probably used to a colorful environment, but again: Consider that your target audience is the recruiter who reads your resume! That means you should prioritize readability over everything else, even if it means keeping color minimal. Use plain, highly legible fonts, too.

Use a tidy layout

While any of our templates work, pick whichever one makes your resume look tidiest once you fill it out with all your key information. Show that you can organize your qualifications as effectively as you can tidy up a play area.

Save that for the cover letter!

If you're struggling to keep your resume concise, don't worry: That doesn't mean that you need to part with those great examples forever! Save them for your preschool teacher cover letter—especially anything to do with projects or other topics that come with plenty of opportunity for backstories from the classroom.
How to Write a Preschool Teacher Assistant Resume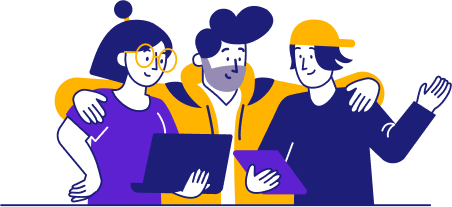 Start with a resume outline

An outline is like a lesson plan for your resume. It's a good idea to start with one each time to keep everything organized for easy review from hiring managers. It ensures you cover all the bases with your most relevant skills, such as curriculum development and classroom management.

Review the job description to include the right skills

You're aware that each school has different teaching styles and processes for preschool classes. Therefore, you should review each job description to customize your resume to account for different needs, like how you'll optimize lesson plans for a school that takes a play-based learning approach.

Measure the impact of previous achievements

As a preschool teaching assistant, your impact usually isn't measured in grades. That said, you still should include numbers in each of your work experience examples, like how you helped boost classroom safety scores, parent satisfaction rates, or lesson planning efficiency.

Describe your experiences in an active voice

When working with preschool students, you'd want to use an active voice to create a positive and engaging learning experience. You should do the same when listing experiences on your resume to grab a hiring manager's attention. Using action words like "taught" or "planned" will help achieve this.
Do I need an objective?
Only include an objective statement if it adds fresh value to your resume. That means new information about the abilities you've gained that qualify you for a preschool setting, alongside the unique skills you offer.
How long should my resume be?
Keep it to one page, and one page only! It can be super tempting to push that limit when you have a lot of great experiences to share, but some of your educational success stories might be better suited for the interview.
How can I stand out more to recruiters?
Check back with the job description for any institutional values or unusual skills, like specific teaching styles, that you already align with. Emphasize these to tailor your resume to each job!