No one understands the value of early education like you do, and it shows when you carefully prepare each assignment, project, and activity for the little ones. You also monitor preschoolers to ensure their safety and communicate with families about important milestones.
But how can you share so much professional value in one cover letter? And can you be sure your cover letter will complement, not clash with your preschool teacher resume?
We've got this. We've been helping teachers with student bases of all ages get into their dream classrooms, and our three preschool teacher cover letter examples will get you started, too!
---
Preschool Teacher Cover Letter Example
USE THIS TEMPLATE
Why this cover letter works
This preschool teacher cover letter grabs attention with a pertinent statistic and a mention of the hiring school's vision. Even better, amplify your competence with impacts made to early childhood using skills that matter to the hiring institution.

Cement these achievements with real metrics, and as with this example, include a piece of work demonstrating one of your proficiency (Think, sample lesson plans).
---
Teacher Assistant Preschool Cover Letter Example
USE THIS TEMPLATE
Why this cover letter works
Linking your teaching philosophy and the hiring school's ethos immediately creates rapport with the recruiter, further nudging your teacher assistant preschool cover letter away from that dreaded email trash.

Notice how Leila consolidates her competence by detailing victories like improved cognitive development and engagement gained through proficiencies and programs like arts and crafts, behavior observation, and DECA.
---
Preschool Teacher No Experience Cover Letter Example
USE THIS TEMPLATE
Why this cover letter works
For your preschool teacher no experience cover letter, focus more on how your transferable skills, aspirations, personality, and qualifications make you the best fit for the role despite little to no formal experience.

Along with including credentials that might benefit this position, highlight skills gained from internships or volunteer programs. Solidify the appeal by making a specific reference to the hiring school.
Related cover letter examples
---
How to Write Your Ideal Preschool Teacher Cover Letter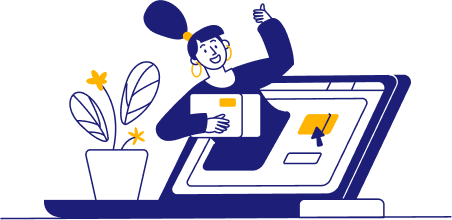 Just as no two students are the same, no two preschool jobs are the same! That means you'll want to tailor your cover letter to each job description and institution to ensure your ability to meet their needs.
Your best friend while writing your cover letter is the original job posting. Take note of what values they emphasize, such as self-guided learning activities or high-grade standards for their students. Reflect on these focal points in your cover letter to show that you already align with the job.

Writing the greeting and introduction
Each student in your preschool is important enough for you to learn their name right away, and the same should go for recruiters and hiring managers when you write your cover letter. Do the research it takes to find a name for your greeting!
Make sure your opening paragraph expresses your enthusiasm and fit for the role while laying out a couple of personal traits that qualify you for it. Connect with the company or school by addressing their values and focal points.
Lastly, ensure a good hook by adding another qualifying trait or two, like your patience and ability to create engaging lesson plans, and allude to the rest of your skills, which will benefit the place you're applying to.
Just don't be informal, bland, and sloppy, like in this terrible example:
Ugh!
Hi,
I want to work at your preschool because I'm good at what I do, and I'm good with kids and can teach all kinds of stuff.
On the other hand, the following opener gives a solid qualification (with a metric!) after addressing the recipient of the letter by name and then launches into an attention-grabbing overview of beneficial traits and skills.
Now that's a winner!
Dear Ms. Anderson,
With an astonishing 18% of Austin's Pre-K student population now adept at basic arithmetic and phonics before kindergarten thanks to my thoughtful lesson planning, my calling to channel my rich breadth of experience in early childhood education into the role of preschool teacher at Montessori Academy is well-founded and passionate.

Writing the body text
Now that you've greeted someone properly and introduced yourself, use these paragraphs to lay out some success stories and tales of impressive teaching milestones that make you an ideal candidate. Your cover letter should tell a story that exemplifies your organizational and interpersonal skills in the classroom.
You don't have much time here, so keep each paragraph to one major point that outlines an example of your positive impact as a preschool teacher. Think of that time when the graduation requirements changed, requiring you to adapt your whole lesson plan!
And pick which success stories you share based on the job description. Just as your assignments vary by subject, your cover letter drafts should vary with each application. You don't want to highlight your work experience with independent learning if you're applying to a more structured school.
Example of a well-executed body paragraph
Phonics instruction can be as challenging as it is essential, which is why I introduced multisensory learning tools while volunteering at the Kiddle Academy of Bee Cave. For instance, by using phonics songs, flashcards, and movement activities, I enhanced the reading abilities of 68% of the children I worked with, seeing them advance beyond their grade levels.

Closing and signing your cover letter
Your closing paragraph should skim over how your values and qualifications align with what the job description calls for—ideally, with a few references to slogans or mission statements from the school's website.
Include a call to action that invites further discussion of how you've improved lives for students and families with your preschool teaching skills. This will keep contact going so that you get the chance to share even more qualifications!
Don't forget to be polite and say "thank you" to the reader for their time. You can either work it into the closing paragraph or use it as your formal signoff. Just make sure that any signoff you use is highly professional and features your real, full name.
Don't be informal, unenthusiastic, or impersonal like in this example:
Oof . . .
As I said I'm Jane and I'd be super happy about working at your school. I can teach all kinds of stuff to your students. Ttyl.
Make sure you reinforce your alignment with the school's current objectives and values, referencing specifics while inviting further discussion of your qualifications. Use a nice, formal signoff for that added polish.
Much better!
Creating solutions for students' learning challenges is more than acknowledging their existence. It provides an avenue for discovery and critical thinking. I firmly believe that taking on these challenges can unlock rewarding outcomes. If my strategies align with your vision, I am excited to bring more of my innovative lesson plans to the Austin International School, contributing to the development of your preschool students. Thank you for your consideration.
Thank you,
Tenzin Pema
How do I find out who to write to?
First, try the job ad and the school or company website. If you can't find the name of their current recruiter or hiring manager there, try checking their social media accounts like LinkedIn or professional Facebook pages.
What skills do I focus on?
This is another area where revisiting the job description can help. Does the job ad frequently mention Google Calendar, phonics, or Montessori activities? If so, look for achievements in your own professional history that featured the same stuff!

Which template should I use?
Any of our three preschool teacher cover letter templates will set off your accomplishments. Choose one with a side panel if you need to include an enclosures section.