Thinking big in the real estate industry, you handle corporate investment properties instead of residential complexes. You manage negotiations between zoning officers, utility companies, and major investors instead of tenants and landlords.
But no matter how large of a property you're able to help lease, you may still have questions about your resume. How do you show your full scope of abilities? What should it look like?
Not to worry: We'll work through all the important details! Try these three commercial real estate agent resume templates on for size and check out our handy tips to get started.
---
Commercial Real Estate Agent Resume
---
Formal Commercial Real Estate Agent Resume
---
Elegant Commercial Real Estate Agent Resume
Related resume examples
---
What Matters Most: Your Skills & Experience Sections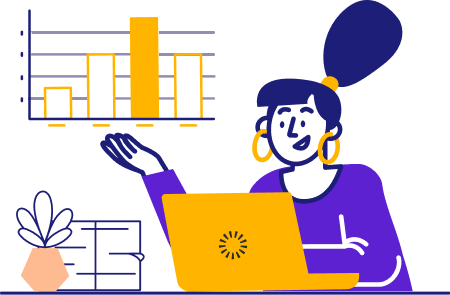 Your skills are foundational to your credibility as a commercial real estate agent. Recruiters want to see that you have all the specialized abilities needed to make a splash in your industry.
That means don't be generic! If you're great at communication, zero in on what types of industry-specific communications you're great at. If you're skilled with database and document software, name the specific programs you use.
And make sure that each skill you list in this section clearly ties in with your field. There should be no question about how your skills relate to commercial real estate: Don't leave recruiters wondering, or else you'll be unlikely to get that interview!
9 most popular commercial real estate agent skills
Local Real Estate Law
Federal Real Estate Law
Market Knowledge
Negotiation
MS Office
MLS Database
Networking
Industry Trend Research
Investment Analysis
Sample commercial real estate agent agent work experience bullet points
Nice skills section! Up next: How have you used it to its fullest potential? The recruiter skimming your resume will want an instant snapshot of how you excel in your work environment. How have you previously surpassed expectations in commercial real estate?
Show growth and adaptability within your job role by providing a diverse set of achievements from throughout your history of business leases and storage complex sales. Be clear about what you did, when, how, and why.
Last, but definitely not least: Pull in the metrics that show what your actions accomplished in terms of quantifiable data. Use numbers, like sales revenue and time frames, to measure the positive impact you've made!
Here are couple of samples:
Analyzed property taxes and addressed tax assessor with discrepancies, reducing OER by 13%
Updating personal marketing website and LinkedIn page to increase reach, boosting conversions by 14%
Gained over 32 annual clients by canvassing, networking, and creating/distributing online marketing materials
Instituted lease program that increased property occupancy rate from 68% to 87% within 9 months
Acquired an extra $284M in income by focusing on apartment complex and storage facility sales
Top 5 Tips For Your Commercial Real Estate Agent Resume
Vary your metrics

Use fresh metrics anytime you can to add some intrigue to your commercial real estate agent resume. Don't just measure one thing over and over: Vary your data to include percentages, client increases, and dollar amounts. The more variety, the merrier!

Use context for added interest

If you specialize in an area of commercial real estate that's best measured with similar types of metrics, you can use context to mix things up a bit instead. Talk about the web campaign you spearheaded to gain all those leads, and mention the lease program you used to increase retention rates.

Don't leave out certifications

If you have a state cert such as a WA Real Estate Broker Certification or something similar, don't leave it out! And if it's a qualification that requires renewal every so often, include any recent updates.

Consider nixing the objective/summary

You may not need an objective statement or summary if your resume looks full and complete with your background in commercial real estate. That's okay: If a summary or objective would just repeat things without adding fresh value to your resume, ditch it!

Lay down the law

It's crucial to display knowledge of both federal and local legislature involving property sales, maintenance, codes, and lease agreements. It may just take up a small part of your skills section, but don't leave it out since it greatly affects your legitimacy in your field!
How do I show career growth?
It's a great idea to show advancement throughout your professional history to demonstrate ambition and adaptability. You can do this by highlighting increasingly complex negotiations or lease agreements as your experience becomes more recent.
What template should I use?
Assess which template makes your experiences and accomplishments look the most impressive—and easy to read! Recruiters will only spend a few seconds skimming, so use a layout that's clearly blocked out and spotlights your most standout achievements in commercial real estate.
What if I'm struggling to stay under a page?
If you have any points that are super hard to part with but you just can't fit them on the page, it's better to save them for a compelling cover letter instead of going over one page! Then you'll have more room to talk about that big business complex you helped rent out.