Sellers, buyers, or both—you provide licensed expertise for anyone navigating the housing market by assisting with pricing and selling strategies. You also work with a real estate agent and liaise between buyers and sellers, touring properties and helping with negotiations and final deals.
But you might still have questions about how to write a resume. What should go on it, and how long should it be?
Well, we're here to help you just like we've helped countless others in your field. Check out these three real estate salesperson resume templates, plus some tried-and-true advice, for some inspiration and momentum!
---
Real Estate Salesperson Resume
---
Clean Real Estate Salesperson Resume
---
Modern Real Estate Salesperson Resume
Related resume examples
---
What Matters Most: Your Skills & Work Experience Sections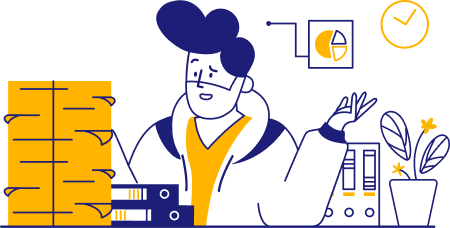 Your skills section can be tricky to map out when you work in real estate: How do you show off your interpersonal abilities while simultaneously bolstering them with your technical qualifications?
Well, the answer is to get technical about both! Present your soft skills with an analytical tone by being specific about how they benefit the people you work with in your field. Why flatten your career skills into "communication" when you could highlight your ability to negotiate and resolve disagreements instead?
Be specific when it comes to the paperwork-related aspects of your job, too: If you're super skilled in a documentation or presentation program of choice, name it!
Here are some examples:
9 top real estate salesperson skills
Compassionate
Active Listening
Negotiation
Contract Development
Google Docs
Sales Mediation
Problem-solving
Local Code Compliance
MS Excel
Sample real estate salesperson work experience bullet points
Your skills may show recruiters what you can do, but they want more details on how you make the most of your abilities! Take a peek at some good resume samples to learn how to prove you've succeeded in the past and demonstrate what you can do in your future dream job.
Strive to provide a well-rounded set of bullet points with various settings and contexts to show your versatility. After all, no two days are the same in real estate!
And back every claim you make with metrics: Client increases, customer retention, budget savings, and impressive sales counts within a short time frame could all work. Your primary goal is simply to provide a measurement of the impact you've had.
Here are some good examples:
Created business cards and made promotional items available to clients, establishing 23% of personal sales through a referral program
Established, developed, and maintained positive business-customer relationships, increasing number of clients by 13%
Implemented cost-benefit analysis of existing customers to meet their needs and improve customer retention by 34%
Generated new leads with social media marketing campaigns, boosting revenue by 8% in two years
Advertised commercial and industrial properties to potential clients, outperforming peers with 16% higher commissions
Top 5 Tips for Your Real Estate Salesperson Resume
Focus on numerical results

In your field, it's all about results. How many contracts did you negotiate? How many properties did you sell? What about your effects on the numbers of returning clients and customers?

Enrich your achievements with context

Don't just say you increased personal sales—share how you did it! Did you create excellent promotional materials or participate in any notable events? Adding a brief backstory to each experience point makes a huge difference.

Include your certifications

You work with a real estate broker who shoulders many responsibilities related to the housing market, but you still had to get licensed in your state. If you have a certificate you can reference, include it on your resume!

Keep a tidy template

Choose from resume templates with a clean layout that makes your credentials and qualifying background look organized and professional. Just as you organize paperwork for every sale, you want to make sure your resume looks prim and presentable!

Prioritize clarity

Keep your real estate sales agent experiences as concise as you can while still providing the critical points: What you did, why you did it, how you did it, and the quantifiable results of your success.
Do I have to customize my resume?
We certainly recommend it! Revisit each real estate job description and scan for keywords, punchy phrases, or key professional values. One broker may value your negotiation skills most of all while another market benchmarking. Reflect these in your resume, changing things up for each application to align yourself with the job.
How long should this be?
Your resume should be at or under a single page. Let your metrics speak for themselves; there's no need to overexplain generating new leads in first-time home buyers!
How do I work in my soft skills?
Since it's more powerful to keep your skills list as technical and specialized as possible, your experience points are the perfect opportunity to reference your interpersonal communication. Work them into your bullet points by discussing results in context of negotiation, assuring first-time buyers, and mediating between the buyer and seller.