You keep things clean and tidy, handling everything from routine rounds of dusting and vacuuming to spotting safety hazards or damaged areas to report. You maintain an upbeat attitude as well as you maintain people's homes, coordinating seamlessly with homeowners or property managers to get everything done.
But how can you show those skills in a cover letter and accompanying housekeeping resume that will set you apart from other candidates? What are recruiters looking for in the ideal housekeeper?
Don't break a sweat just yet! We've spent years helping housekeepers like you, and we've put together three housekeeping cover letter examples that will steer things in the right direction to make your hard work shine!
---
Housekeeping Cover Letter Example
USE THIS TEMPLATE
Why this cover letter works
Spotlighting credentials like an OSHA training certificate lends credibility to your candidacy for the housekeeping role.

However, don't bury the highlight in the middle of your housekeeping cover letter. Shifting attention to this example, notice how Aria mentions the qualification within the introductory paragraph.
---
Housekeeping Supervisor Cover Letter Example
USE THIS TEMPLATE
Why this cover letter works
Spectacular achievements that align with the open role could be the competitive edge your housekeeping supervisor cover letter needs.

Past successes make a good case for your capacity to drive similar outcomes if given the open position. A notable example in this piece is reducing safety violations by 37% by deploying BIStrainer. Adding a hobby or two relevant to the industry or role can portray you as a perfect cultural fit.
---
Housekeeping Manager Cover Letter Example
USE THIS TEMPLATE
Why this cover letter works
The recruiter hiring for this position anticipates a candidate who can lead, train, and inspire a housekeeping team.

Breathe life into your housekeeping manager cover letter with instances where you demonstrated leadership. An example could be establishing training programs aided by pertinent software (cue CleanMaint) to improve staff efficiency and reduce maintenance costs.
Related cover letter examples
---
How to Arrange Your Housekeeping Cover Letter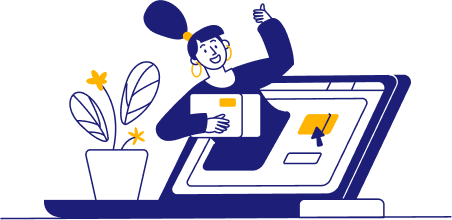 It's easy to gravitate towards your most versatile abilities, but you don't want to come across as just "skilled"—you want to show what an excellent housekeeper you are. And you want to show you're the perfect hire for the specific job you're applying for.
That means you should tailor every paragraph to the job description with the common denominator of whichever unique cleaning and coordination abilities you have that overlap with the job requirements. If the job description calls for long shifts spent performing office maintenance, you don't want to over-focus on your experiences at family homes.

Writing an engaging greeting and introduction
No matter where you work, one of your first steps is to learn people's names to show your grasp of important personal details. Don't open your cover letter without a name!
Revisit the job description and, if applicable, the company website to look for the name of whomever will read your cover letter. Keep those tabs open! You can also use your research to connect with your potential employer.
Connect with the values laid out in the job description and on the company site. Does your opening paragraph align with their emphasis on a professional office appearance? It should—and it should demonstrate that alignment with a couple of specific, qualifying skills.
Show enthusiasm for the job, express that you want to fill the open role, and hook the reader by stating that you're the right fit.
Don't write an opener with no greeting or lead-in whatsoever, no hook, and no details:
Oh, ouch!
Can't wait to work for your restaurant since I know people like it. I'm really good at putting stuff together for people so I'll be great at the job.
Look how much more engaging an opener can be when it connects with the company and uses that springboard to demonstrate alignment:
Now that's a nice one!
Dear Mr. Moore:
As someone passionately immersed in the housekeeping industry's dynamic universe, the renowned Four Seasons Hotels and Resorts' commitment to high-level luxury, delicately caressed by pristine cleanliness, strikes a chord with my professional rhythm. This harmonization catapulted me to seize the opportunity to apply for the housekeeping manager role at your prestigious establishment. Like a conductor directing an orchestra, I aim to enhance your existing standards with my vision, creating guest experiences elevated by meticulously arranged environments.

Writing tidy body paragraphs
Your body paragraphs are the perfect place to share a story of how you've already found success that qualifies you as a top-tier housekeeper. Keep each paragraph to one core topic since recruiters need to read quickly. Cut to the chase when it comes to how you earned your excellent customer feedback!
Provide metrics for your success, too, like a star rating on Google Reviews that reinforces the customer satisfaction that you guarantee with every round of vacuuming. You can also turn to quantifiable data like customer return percentages and family budget savings.
Remember: These paragraphs should be tailored to each job description! Save each new version of your body paragraphs so that you can switch out body paragraphs and minimize the tweaks they need for optimal alignment.
Example of a well-polished body paragraph
Leading a multi-lingual team at Pendry San Diego initially posed communication challenges. However, it furthered by understanding of scheduling and shift management as I developed tools and workflows that transcended language barriers. The results spoke volumes—a 28% surge in task completion rates and a 41% slash in shift overlap incidents.

Closing and signing your cover letter
You leave no desk item unturned when it's time to finish dusting, and you don't want to leave your cover letter with an unfinished feel, either. Your closing paragraph should demonstrate your affinity for going the extra mile, quickly summarizing your qualifications again and reconnecting with the employer's primary values.
Don't forget to include a call to action! You want to discuss more about your incredible housekeeping abilities and other qualifications, so invite the reader to contact you again soon.
You'll also want to politely thank the reader for their time. You can do this either as a standalone signoff, or as part of your closing paragraph. If your thank-you ends up in your closer, conclude your cover letter with a formal signoff and your real, full name.
While it's great to show enthusiasm for the job role, don't get overly informal or leave out valuable, qualifying details like in this opener:
Oof!
So don't forget: My name's Paul and I really am great at dusting, vacuuming, and stuff like that. I'd be a great fit for your company so I'm excited to start.
Look at the efficient yet genuine connection you can forge with the company with just a few words instead, showing a knack for handling the details:
This closer's a winner!
My dedication to precise coordination, rigorous standards, and sustainable solutions complements Omni Hotels & Resorts' commitment to excellence and sustainability. Looking forward to discussing how my skills and experience can add value to your esteemed team. Thank you.
Sincerely,
Liam Andersen

How do I find who I'm writing to?!
If you're applying to a job listing posted by an independent household or a small business, you may need to look no further than the job description for a name. But if you're still unsure, you can check for social media accounts like LinkedIn and professional Facebook pages. (If you're applying to a big company, always check their website.)

Do I need to include the address within my cover letter?
People used to do this, but you don't have to anymore. Your page space will be much better spent on details that connect you with the company via common objectives and mission statements.

What kind of tone do I write in?
Job descriptions and business websites are your friends! And they can help you here, too. Just read over everything together and see how the tone sounds, and then reflect the same tone throughout your cover letter—especially the body paragraphs.