When it comes to reviewing resumes, you can spot a great candidate in record time. Although you've reviewed hundreds of resumes for the roles you help fill, writing your own resume can be intimidating (not to mention writing a recruiter cover letter).
Your recruiter resume needs to quickly demonstrate your skills while at the same time being succinct and aesthetically pleasing. It's a tall order, but we know you're up to the task!
These free recruiter resume examples are proven to help you put your best foot forward and impress the hiring manager(s) with your expertise. Use our expert resume tips and advice to help you land that first interview and snag the job of your dreams in 2023!
---
Recruiter Resume Example
Why this resume works
Your recruiter resume should contain all the essential information needed to land the job. Have separate sections for your contact information, work experience, education, and skills.

If you have limited work experience, consider including a resume objective, volunteer experience, internships, projects, and even hobbies and interests.
Bonus: always include any relevant certifications and licenses you may have!

As a recruiter, you probably already know that the best job applicants are those who seem genuinely interested in the position. Pay special attention to customizing your resume skills section for every recruiting role to which you apply.

Read the job posting carefully, and see if you can discern keywords you can incorporate. Don't copy and paste, of course, but do your best to make your resume mimic the wording of the job description without being an exact copy.
---
Entry-Level Recruiter Resume
Why this resume works
Make your entry-level recruiter resume more compelling by including a career objective (also called a resume objective).

An objective conveys your excitement for the role, your skills, and your goals for the future, all in two to three sentences.
If you do use an objective, always tailor it for each job. Use the title you're seeking, the name of the company you're applying for, and skills mentioned in the job description. Also, try to think about what you offer the company and how you'll benefit them rather than how they'll help you.

It's okay if you don't have much relevant experience as a recruiter. You can make most jobs showcase your potential by focusing on relevant or transferable skills.

Relevant skills are the ones that are mentioned explicitly in the job description. These can include employee onboarding, LinkedIn sourcing, and any software you use on the job.
Transferable skills are usually soft skills that you can either put in your skills section or (better yet) put in your work experience bullet points. Examples of transferable skills include communication, organization, inventory management, and scheduling.
---
Senior Recruiter Resume
Why this resume works
Showcase your experience on your senior recruiter resume by including quantitative metrics. Words alone can only tell hiring managers about your experience, whereas numbers can demonstrate your exceptional job performance.

We recommend including quantitative metrics on at least 60 percent of your bullet points. These can include the number of people you worked with, percentages related to efficiency or retention, and anything related to revenue.

The easiest way to avoid getting the boot is both simple and difficult: checking your resume for errors.

It's deceptive because it feels easy. Scanning your resume for typos? No problem! The problem is that you've read your resume frequently, so you're liable to miss things. Plus, sometimes it's not easy to know how to fix things like passive voice and weak verbs.
We recommend running your resume through a spellcheck system and asking a trusted friend or colleague to review your resume. Be humble, accept corrections, and know that you're improving your resume!
---
Sorority Recruitment Resume
Why this resume works
A creative streak is a desirable attribute to see on a sorority recruiting resume. Between event planning, student outreach, and social media promotion, this role requires you to think outside the box and find new ways to engage recruits.

Mention hobbies that reveal your artistic side to back up your ability to think differently.
---
Recruiting Coordinator Resume
Why this resume works
Diversity of experience can actually enhance a recruiting coordinator resume. By connecting your background in an adjacent field to your target position, you can add a layer of depth to your recruiting chops.

For example, having HR experience shows that you understand the end-to-end hiring process, from sourcing to onboarding. This comprehensive knowledge can help you identify which candidates might be a strong fit from the start.
---
Technical Recruiter Resume
Why this resume works
You've likely memorized standard resume formatting techniques, but putting what's in your head onto paper can be tricky. Here are a few of our top resume formatting tips!

Choose a clear layout or structure that's easy to read at a glance.
Don't overwhelm your resume with too much text. Keep it short and sweet with plenty of white space
Keep your font big enough to read (we'd recommend keeping your font at any size bigger than 10 pt.).

Once you have a few years of experience, you'll be able to see a clear progression in your career. Putting your technical recruiter resume in reverse-chronological order will show employers that you've advanced beyond entry-level jobs. Beyond demonstrating your growth, this format has multiple benefits, like:

Showing off your impressive work first (which is likely your most recent role)
Helping the ATS read your resume
Applying to standard resume conventions (which makes it easier for recruiters and hiring
---
HR Recruiter Resume Example
Why this resume works
The best way to get noticed is by customizing your resume for each job application you submit. It shows your employer that you care about the job and their company. But what does this mean for your HR recruiter resume?

First, read the recruiter job description. Highlight phrases and keywords that you can work into your resume.
Then adjust your skills section to include some of the keywords you found.
Alter your work experience bullet points to echo some of the phrases you found. If this requires a complete rewrite, focus on adding more skill keywords.
Lastly, if you have an objective or summary, mention the company name and the job title you're seeking.

Don't be afraid to get creative with a resume template so long as your resume is still easy to read.

Add some color to your headers to help hiring managers find information quickly.
You can also mix up your font styles. Prefer something more modern looking? Use a sans serif font. Feeling fancy? Use a tried-and-true serif font.
---
Scientific Recruiter Resume
Why this resume works
When you're applying to work at a business that values individuality, feel free to include a few interesting hobbies or interests on your resume.

For example, suppose you mention competitive cycling as an activity of interest. If the hiring manager asks about it in your interview, you could discuss how your cycling demonstrates your commitment and dedication. Who knows, the employer might be a competitive cyclist!
Just make sure that you can elaborate on the relevance of anything you list on your scientific recruiter resume.

You want your scientific recruiter resume to look professional. Start by carefully examining your contact information.

We've heard from many hiring managers that applicants were rejected because they used unprofessional email names, such as "wildgurl123@email.com."
If you don't have another email address, it's time to make one. We'd recommend using some iteration of "first name.last name" and maybe a number.
---
Corporate Recruiter Resume
Why this resume works
You should consider adding a resume summary if you have at least a decade of experience.

This is an optional section where you can give a short, two to three-sentence synopsis of your career. Try to mention specific skills/achievements and quantifiable metrics to make it unique and memorable.
Always tailor this section to each job description by including the company's name, the job title you're seeking, and relevant keywords.

Showcase your most recent and relevant work experience by ordering your corporate recruiter resume in reverse-chronological order.

It can be tempting to be unique and follow a less traditional resume format, but hiring managers prefer the industry standard. Plus, reverse-chronological is easiest for the ATS to read, which means you're closer to getting an interview by just tweaking the layout!
---
Medical Recruiter Resume
Why this resume works
As a medical recruiter, you screen and recruit health care specialists. So, mention your skills and history that's related specifically to the medical field.

Definitely include any medical skills you possess in your resume's skills section. Are you a whiz at medical terminology? Amazing at handling patient documentation? This is the perfect place to mention it!

It's always best to craft your medical recruiter resume to match the specific job you're applying for, but how exactly do you do that?

Read through the job description and highlight any keywords you find. Then try to (naturally) incorporate them into your skills section and work experience.
The key is to not stuff your resume with keywords, but rather help you stand out to the hiring manager by referencing the job description. Be relevant, but not a cookie-cutter copy!
---
University Recruiter Resume
Why this resume works
As a university recruiter, your job is primarily to seek out skilled individuals for employment, so your university recruiter resume should reference your history of networking with student organizations, professors, career counselors, and industry groups.

If you've networked online, including any technology you're familiar with. Social media and job boards are great inclusions that can help hiring managers know your skillset.
Whenever you can, explain your impact. How many students applied to your company after you talked to them? Did you get more website conversions after pushing a campaign on LinkedIn? Use numbers (aka metrics) to demonstrate this for the best effect.

The ability to collect accurate, quantifiable data and analyze it is a valuable skill in your recruiter toolbox. Use that ability to customize your resume to match the recruiter job description.

For example, if a company wants you to help train new hires or increase recruitment numbers, include specific achievements relating to those things in your resume.
Our advice? Find skills and responsibilities in the job description, then find a way to incorporate most of them in both your skills section and work experience bullet points.
Related resume guides
---
Writing Your Recruiter Resume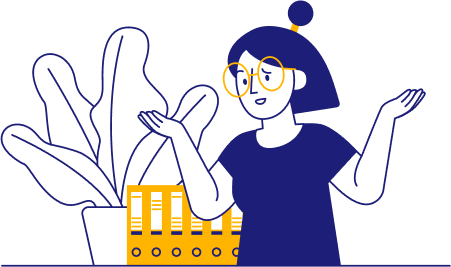 It's no wonder that the HR occupation is so desirable. According to the US Bureau of Labor Statistics (BLS), the median salary for an HR manager is $126,230 per year, and the demand for these roles is expected to grow seven percent annually (faster than average).
Specifically, people flock to recruiting because it allows them to leave a tangible mark on the company. Whether you're working at an agency or internally at a company, recruiters have a knack for matching the right people to the right jobs.
More than that, recruiters manage the interview process (for both the candidate and company), work with hiring teams to determine their hiring needs, create job descriptions, and manage offers and negotiations for each person brought into the company.
How can you include all of those responsibilities on a single-page resume? You have so many valuable attributes that it's a challenge to limit your resume to just one sheet of paper.
These tips will help you cut through the noise and make your resume the strongest it can be for any recruiting role. As a recruiter, you know people are more than their resumes, but a good resume makes a positive impression and gets the hiring manager interested in you.
In short, here's what you need to do:
Include the right skills to get past ATS filters and appeal to the hiring manager.
Get the format right. Your resume has to be readable even at a glance.
Quantify your impact to prove your demonstrable impact.
Tailor your resume for each job application to make the case that you're the right recruiter for the job.

Highlight your recruiter skills
You likely already know this process, but we'll just recap the steps of a typical resume review process:
Companies apply filters in their applicant tracking system (ATS) to weed out applicants based on specific keyword matching.
The hiring manager (an HR leader) reviews the resumes that make it through the ATS filters and reaches out for preliminary phone interviews.
So the goal of the skills section on your resume is to get past both of these steps.
If you were just going to get past the ATS, you would stuff your resume with all of the keywords in the job description. Sadly, that wouldn't help you pass the second step, since keyword-stuffing raises many red flags for the hiring manager. What do you do?
First, read the recruiter job description. Read their required skills, and if you have those skills, then you should include them. The key here is to include a majority of hard skills, not soft skills.
Soft skills without context fail to offer any new information to the resume reviewer. Hard skills demonstrate your prowess and are more measurable.
However, if you're just starting out, you can include more soft skills to make up for your lack of technical expertise (you can learn these skills on the job).
Recruiter skills to include on your resume
Microsoft Excel, Powerpoint, Word
HR information systems (Workday, Oracle HCM, Zoho, SAP)
ATS (Greenhouse, Lever, Workable, Breezy HR, BambooHR)
Sourcing tools (LinkedIn Recruiter, TalenNest, Connectifier)
Full-cycle recruiting, intakes, sourcing, screening, and evaluating talent
CRM (Hubspot, Marketo, Hootsuite)
When you're deciding what to include in your skills section, ask yourself, "Would I be comfortable being interviewed about that skill? Can I demonstrate my abilities?" If the answer to both is "no," then leave that skill off your resume.
One last thing to note: we're sure you've seen your fair share of candidates embellish skills on their resumes. This is a quick way to get blacklisted from potentially working for that employer, so always be honest about your proficiencies. If you're not an expert, don't claim you are; instead, demonstrate your willingness to learn that skill in your recruiter cover letter.

Make sure your resume format is correct
You know that recruiters have to scan through dozens of resumes before they find the candidates they need. On average, a recruiter spends just over seven seconds reviewing any given resume.
So, make your resume as easy to read as possible. It will help recruiters see that you're a strong candidate for the role and deserve a phone interview.
How can you do that? Here are some quick tips:
Keep your resume to one page.
Break up text into smaller, consumable bullet points.
Make your resume computer-readable. Avoid using images, icons, or fancy formatting that is hard for a computer to scan.
Put the title of the role you want under your name. So if you're applying for a senior recruiter role, you should make your title "senior recruiter."
Leave out the objective or summary unless you're an entry-level candidate (objective) or you have more than a decade of experience (summary)
Check your resume multiple times for spelling or grammar errors.
All of these points serve one goal: make the job of the person reviewing your resume as easy as possible. Try this experiment—which work experience entry is easier to read quickly?
WRONG—big blocks of text
Ed-tech Company
May 2018 – Present, New York NY
Recruiter
Identified gaps in the interview funnel and recommended proactive improvements, improving average time-to-hire by 18%. Reported on the usage of LinkedIn Recruiter across junior recruiters and guided them on enhancements resulting in a message to interview rate improvement of 9%. Collected job requirements and posted job descriptions on internal site and job boards like Indeed and Glassdoor, leading to 6 full-time hires.
RIGHT—break long text into bullet points
Ed-tech Company
May 2018 – Present, New York NY
Recruiter
Identified gaps in the interview funnel and recommended proactive improvements, improving average time-to-hire by 18%
Reported on the usage of LinkedIn Recruiter across junior recruiters and guided them on improvements, resulting in a message to interview rate improvement of 9%
Collected job requirements and posted job descriptions on internal site and job boards like Indeed and Glassdoor, leading to 6 full-time hires
Obviously, the second one is easier to scan and absorb in a shorter period of time. Bullet points are the way to go!
Now let's cover an age-old resume issue: figuring out the objective and summary.
Recruiter resume objective
What's the difference between a resume objective and a resume summary?
Resume objective: A way to concisely demonstrate your passion and goals regarding a given role or company.
Resume summary: A summary of your qualifications (hence the name) for the role to which you're applying.
We recommend you omit a resume summary unless you have at least 10 years of work history.
You should only include a resume objective if you have a passion for the role or company you're applying to or are undergoing a career change. If you're using the same resume objective for multiple applications, you should just exclude it.
You've likely seen it when reviewing resumes—a resume objective or summary that's generic and provides no new information about a candidate's qualifications.
Objectives and summaries like this take up valuable real estate that could be used for work experience. Don't waste space by providing generic, unconvincing information.
WRONG—generic, uninformative resume objective
Looking to utilize my extensive experience in full-cycle recruiting to improve the hiring practice of a people-first company.
RIGHT—customized, specific resume objective
Looking to leverage my experience with Greenhouse and LinkedIn Recruiter to help recruit top engineers to serve Stripe's mission of making payments easy and accessible for small businesses worldwide.

Quantify the impact of your work
our work experience makes or breaks the case for you to get a phone interview. How do you get it right?
Be descriptive and tie your work to demonstrable outcomes for the business where you worked. The best way to make your case that you're a great fit for a role is through numbers.
The first step is being descriptive. You shouldn't mention every single task you did, but do be sure to avoid sweeping generalities about your contribution to a project.
For example, saying "worked to improve interviewing efficiency" is not nearly as compelling as "implemented more robust first-stage candidate screenings, increasing the on-site offer rate by 17%".
WRONG—avoid vague statements
Tech Company
May 2018 – Present, New York NY
Recruiter
Reviewed applications for all engineering hires
Conducted initial phone screens
Sourced new candidates when our applicant funnels were under-performing
Created job descriptions to use on our website as well as job boards like Indeed
RIGHT—specific contributions with outcomes
Tech Company
May 2018 – Present, New York NY
Recruiter
Conducted a thorough review of applications for all engineering hires, resulting in a total of 26 full-time hires in 2019
Improved the initial phone screen process, improving the on-site interview-to-offer rate by 17%
Monitored candidate funnels and efficiently sourced engineering candidates using LinkedIn Recruiter when they were underperforming, resulting in 11 full-time hires
Worked with hiring teams to create robust job descriptions and propagate them on job boards like Indeed and Glassdoor, resulting in 6 full-time hires
You'll notice a formula when talking about work experience. Generally, you should mention the specific work you did and follow it up with a tangible outcome for that work.
Ways to quantify your impact as a recruiter
How much you improved time-to-hire
Number of candidates that you reviewed, sourced, or interviewed
How much you improved the efficiency of the interview process through new processes or screening procedures
How much you increased employee retention
How much you improved the candidate interview experience
How much money you saved by identifying under-performing candidate acquisition channels
Making a case with numbers (even if they're estimates) is always more convincing, so strive to quantify your impact whenever possible.
Entry-level recruiter resume projects
What should you discuss on your resume for entry-level recruiters who don't have work experience yet? Anything that will make a convincing case that you'll be a strong recruiter.
Demonstrate the skills you need to be a great recruiter. Did you do something where you had to organize large groups of people? Coordinate efforts across different groups? Recruit volunteers?
Sample resume projects for entry-level recruiters
Have you gone to networking events?

How many people did you connect with and engage in follow-up conversations? Talk about that.

Have you networked on LinkedIn?

Recruiters practically live on LinkedIn, so mention your methodology and your performance metrics.

Did you start a club at college and recruit members?

As a recruiter, you need the ability to organize groups of people. Talk about how you convinced people to join the club.

Did you lead a fundraising effort for a local charity?

Talk about how you were able to recruit volunteers and demonstrate the outcomes of your volunteer efforts.

Did you start a social media page for a local business?

Social media capability can be a massive asset for a recruiter! How much interaction did you get on that page? Did you drive any customers to the business?
If you lack relevant projects, then now would be a great time to get involved with one. The projects listed above should inspire you.
Before we move on, we'd like to reiterate our last point: avoid spelling or grammar errors. When recruiters review hundreds of resumes, they're looking for a quick reason to say "no." A spelling or grammar error is the fastest, most avoidable reason to get your application rejected.
Don't let a minor mistake be the reason you don't get hired, so always check your resume before hitting "submit."

Customize your resume for each job
We can already hear you groaning about this step; trust us, we know it's a pain. It's a lot of work to tailor your resume for each job.
However, we've seen time and time again that recruiters get more interviews when they customize their resumes for each application.
How exactly do you customize your recruiter resume, though?
First, read the job description. When reading the job description, do any past projects you've worked on come to mind? Even if they're tangentially related, you'll stand out amongst the sea of applicants by including them.
Then, include any skills you have relevant to what they're looking for in the job description. Based on the type of job you're applying for, you want to make your experience relevant to that particular job.
Here are some ways you might do that for various recruiter job titles.
Technical recruiter resume tips
Have you worked on sourcing or evaluating for roles that require some type of technical knowledge?
If you haven't worked on engineering roles in the past, that's okay!

Try to highlight the technical skills required for jobs you've done previously.

Demonstrate your interest and knowledge in the engineering field. Did you learn some basic programming? That would be a huge asset for technical recruiter roles.
Corporate recruiter resume tips
Demonstrate that you understand how hiring works from end to end within one company.
As opposed to a staffing recruiter, you want to show off your breadth of recruiting experience across all aspects of hiring.
Highlight your work across various aspects of the hiring process. From drafting job descriptions to sourcing to screening, you want to show you can own the recruiting cycle for roles within a single company.
Staffing recruiter resume tips
Companies typically hire recruiting agencies to help them with their hard-to-fill roles.
Have you worked on particularly challenging roles where extensive requirements were hard to find?

How did you find candidates for these roles? Talk about your methodology and outcomes.

An extensive network within a specific specialty is extremely valuable for a staffing recruiter.

For example, if you have an extensive network of accountants, talk that up on your resume.
Recruitment manager resume tips
If you have management experience already, talk about the size of the teams you managed and the outcomes for your team while you were in charge.
Be aware that good companies want to hire managers who take an interest in their employees' career progressions. Can you demonstrate this?
If you lack management experience, demonstrate ownership of projects on which you've worked.

For example, as opposed to saying "worked on projects XYZ," say something like "owned the development and implementation of project XYZ"
Key takeaways
There you have it. You've read some proven recruiter resume examples to help you put your best foot forward in the application process! Here's a quick summary of the expert resume tips you should follow:
Include a majority of hard skills in the "skills" section, and only include those you'd be comfortable talking about in an interview.
Keep your resume to one page. Avoid fancy formatting that would be hard for a computer to read.
Don't use a resume objective or summary unless you can customize them to the role for which you're applying.
Be specific when talking about your contribution and quantify, whenever possible, the outcome of that project.
Customize your resume for each job application.
Applying for jobs can be a soul-draining process at times, and with a great resume comes great responsibility. So congrats—you took a huge first step by researching how to create your resume!
The next step is creating your resume, which you can do using our resume builder which allows you to adjust formatting and get AI-powered tips. Once your resume is finished, use our resume checker to scan for errors and suggest improvements. You got this!