Every business wants to bring in the right talent to fit their unique culture and needs. You assist by creating effective job postings, conducting interviews, and performing careful background checks.
But is your resume template flexible and ready to show how your talent acquisition skills fit in with each company's needs?
While you're pretty familiar with the hiring process, it's not uncommon to still have some sticking points when writing a resume. Our recruiting coordinator resume examples have helped many talent acquisition pros land jobs in today's market, and they'll be an excellent place for you to start.
---
Recruiting Coordinator Resume
---
Modern Recruiting Coordinator Resume
---
Professional Recruiting Coordinator Resume
Related resume examples
---
What Matters Most: Your Recruiting Coordinator Skills & Work Experience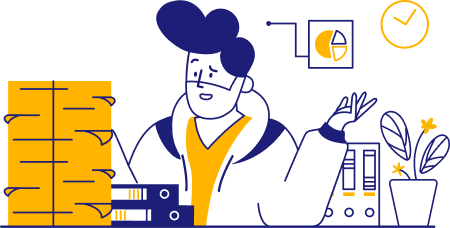 Recruiting coordinators often struggle to choose the right skills when handling so many aspects, from interviewing to talent management. So, where should you start?
In your recruiting efforts, you probably try to set applicants up for success by including key details about each position in job descriptions. Use that knowledge to your advantage to identify the primary qualifications each company is seeking and customize your resume to each job's needs so you stand out.
Here are some top recruiting coordinator skills in today's job market.
9 top recruiting coordinator skills
Online Job Boards
Talent Management
Interviewing
Background Checks
Zoho Recruit
WizeHire
Employee Relations
Onboarding
Change Management
Sample recruiting coordinator work experience bullet points
In recruiting, you know it's not only important to get applicants and fill positions, but to set forth the appropriate job details and onboarding process that ensures employees stick with the company. Therefore, sharing previous achievements will make your work experience stand out.
One of the best ways to optimize for success is by using metrics that are most important to a company's recruiting department. Those could be numbers like employee satisfaction and cost per hire.
You're also probably aware that hiring teams get many applications, so keeping these examples short will ensure your onboarding and talent management skills stand out during a quick review process.
Here are a few samples:
Attended 23 yearly hiring events at local universities to boost new graduate recruitment by 43%.
Introduced a new LMS-based onboarding process that boosted the productive efficiency of new hires by 67% after completing training.
Listened to staff concerns and suggestions to continuously improve operational processes, reducing employee turnover by 71%.
Used Zoho Recruit to create a new applicant tracking system that helped fill job openings 59% faster.
Top 5 Tips for Your Recruiting Coordinator Resume
Both interpersonal and technical skills matter

Recruiting involves more than just the hard skills to get applicants but also the ability to relate to employee needs. Therefore, using a mix of technical skills like WizeHire and interpersonal abilities like employee relations will help you stand out.

One page is the best length

While you may have a lot of recruiting experience, it's still important to keep your resume concise for easy review from hiring managers. To condense it, try to focus on key skills for each job, like managing online job boards or performing background checks.

Keep it organized

Presenting your recruiting skills is similar to how you'd want to organize information about applicants in a way that's easy to understand. Adding elements like clear headers, bullet points, and an easily readable 12-14 point font will help hiring managers review your resume effectively.

Optimize with action words

Just like using an active voice can help make your interactions with employees more positive, it can also make the examples on your resume sound more engaging. A good way to do so is by using action words like "reviewed" or "coordinated."

Proofread thoroughly

Hiring managers will want to bring on recruiters who can manage applicant data accurately. You can showcase that skill set right away by proofreading to ensure you submit a resume free of grammatical errors.
Should I include my education? 
Many recruiting coordinator roles will require a degree in human resources or related fields, so you should include it if you have relevant education. It'll help you emphasize your essential business development and talent management abilities. 
What should recruiting coordinators write in a cover letter?  
Use your cover letter as an opportunity to show your passion for the company's mission and how your recruiting skills fit in. For instance, you could explain how you're eager to use your talent evaluation skills to help a tech company continue building its innovative and data-driven team environment. 
Is using a resume template a good idea? 
A resume template will speed up the application process while structuring your resume properly. Just be sure you customize the skills and experiences you list to each job's needs. For instance, a company that wants to reduce turnover may appreciate your onboarding and employee relations skills.