You're the go-getter of your friend group and the one who can always be relied upon to get things going. Whether it's planning an elaborate event or looking for volunteers to help organize it, you know what to search for and how to encourage others to join you.
Helping out your sorority with recruitment is a key role that doesn't just help you network within your college, but also lets you gain valuable experience. But do you know how to impress the sorority president and climb the ranks?
Don't worry—we do. With our sorority recruitment resume examples and expert tips, you'll soon find the perfect resume template that will put your skills front and center and impress the target audience.
---
Sorority Recruitment Resume
---
Modern Sorority Recruitment Resume
---
Professional Sorority Recruitment Resume
Related resume examples
---
What Matters Most: Your People Skills & Sorority Experience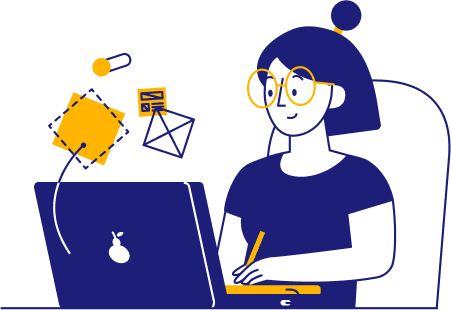 You're confident, organized, and perceptive, and all of those qualities will come in handy when you start working as a sorority rush or recruiter.
However, there's a lot more to it than may be seen at first glance, and if you can really zone in on what the role requires, you'll be miles ahead of other candidates. Study the job description or ask a member of the sorority what might be expected of you, and then tailor your resume to match.
For instance, if your main responsibility would be to seek out new members for the sorority and screen them, highlight job skills like interviewing and outreach campaigns. If your job's main focus would be on organizing recruitment events, emphasize event planning and public speaking.
Don't forget to throw in your knowledge of relevant software and social media platforms, as both are necessary in sorority recruitment.
9 most popular sorority recruitment skills
Event Planning
Budget Management
Microsoft Office
Canva
Sendinblue
Interviewing
MailChimp
SurveyMonkey
Social Media
Sample sorority recruitment work experience bullet points
When talking about past experience, lean into your role within the sorority, be it as a member or in a leadership position. Discuss recruitment events you've helped organize, setting up Zoom meetings with your sorority sisters in order to prepare for a fundraiser, or networking with alumni to gather donations.
Even if you're new to the sorority, there are things worth talking about. Lean into any projects or part-time jobs where you work with people, such as customer service.
More importantly, add a useful metric to every bullet point. As an example, instead of saying you worked in marketing, say that you "increased the Instagram following of your sorority by 34% over a 6-month period."
Here are a few samples:
Created email marketing campaigns for sorority initiatives using Sendinblue, improving open rates by 18%
Headed campus recruitment efforts with 4 job fairs at the University of North Carolina, sourcing 3 of 5 interns
Coordinated with 50+ alumni for special recruitment events, boosting event visibility
Analyzed SurveyMonkey feedback, implementing changes that improved sorority member satisfaction by 39%
Top 5 Tips for Your Sorority Recruitment Resume
Discuss your sorority work

Even if you haven't worked in a leadership position in your sorority before, highlight what you've already done. Mention things like attending various events, helping out senior members with organizational tasks, or recommending new members to the sorority rush.

Use your networking skills

Being part of a sorority is all about networking, so put those skills to the test and find out what the job description really calls for. Ask your fellow sisters about the full scope of the role and tailor your resume to match, swapping skills and experience as needed.

Include your work experience

Jobs that are unrelated to the mission of your sorority can still elevate your resume if you discuss relevant job skills and work experiences. For example, an internship as a data entry clerk has a lot of transferable skills, such as knowing how to use Microsoft Excel or data analysis.

Impress them with your projects

Being an active part of your college's social life is a good thing to include in a sorority resume. Mention clubs you're part of or group projects you've spearheaded to show initiative.

Triple-check your resume

Preparing marketing materials or sending out email campaigns to potential sorority members requires thorough proofreading. As such, go over your resume two or three times to make sure it's free of typos and looks great.
Should I include references?
You can, but you don't have to. If you're applying for a sorority recruitment position and you have a recommendation from a member of the leadership, it's a great thing to add to your resume.
What kind of software should I include in my skills?
Canva is a fantastic tool for preparing recruitment flyers or posters, so make sure to throw that in. Some other relevant software include Sendinblue, Microsoft Office, Google Calendar, MailChimp, Instagram, Facebook, and Zoom.
Do I need to mention my hobbies?
Hobbies and interests can be a good addition to a sorority recruitment resume. They help your sorority sisters get to know you better and envision themselves working on projects alongside you a little easier.