You're great at spotting promising candidates for college internships and entry-level roles. By utilizing your familiarity with the hiring pipeline, you build an essential bridge for university students who align with your company's values and seem likely to meet your future hiring needs.
But you might not feel as confident about directing the flow of your resume as you do about scouting and directing student talent!
We're here to answer your questions and give you some excellent building blocks for your resume: Check out these three university recruiter resume templates and related advice to get things moving!
---
University Recruiter Resume
---
Clean University Recruiter Resume
---
Modern University Recruiter Resume
Related resume examples
---
What Matters Most: Your Skills & Experience History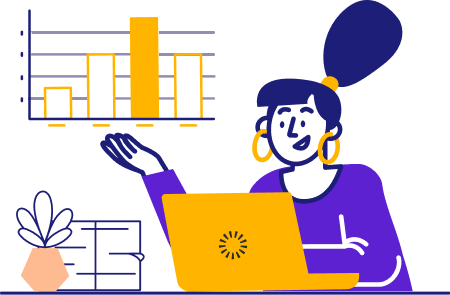 You know all about which skills you look for in a university student, so try to flip the script and consider what someone else might look for in your own application! You'll need to present your ability to spot talent while also covering the technical side of things.
All the skills you list should be as exclusive to your profession as possible. Even the most generic of soft skills, such as "communication," can be broken down into more effective and honed abilities like or "conflict resolution" or "employee training".
What programs do you use to get new recruits on the right track and make connections? How do you guide people down the path to success? Think in specifics!
Check out these examples:
9 most popular university recruiter skills
MS Teams
Google Sheets
Marketing
Greenhouse ATS
Skill Assessment
Conflict Resolution
Problem-solving
Social Networking
Onboarding
Sample university recruiter work experience bullet points
Sweet skills: But what kind of talent turnout have you produced with them in the past? Recruiters want to know! And be strategic in how you present your experience so that your resume says even more between the lines about how you assess students for future roles.
Use bullet points with examples of your prior work experiences to reinforce that you know when and how to use your skill set. How have you improved results by assisting students in creative ways? What fresh methods have you used for hiring and onboarding?
And how do you prove that your accomplishments had impact? By measuring that impact with quantifiable data! Look at the end results of your recruitment efforts and provide numbers that make them count.
Here are some samples:
Monitored sourcing efficiency and updated acquisition strategies, decreasing time to hire by 11%
Collaborated with other acquisitions staff members to overhaul onboarding procedures, decreasing cost-per-hire by $249
Negotiated vendor contracts to reduce spending, achieving $23.7K in cost savings on annual licensing
Updated interview procedures by implementing clear objectives and increasing training time, boosting retention by 41%
Oversaw recruiting team training initiatives to hire 87 engineers and increasing candidacy retention rate by 4% in a year
Top 5 Tips For Your University Recruiter Resume
Show your niche

You aren't just any recruiter: You specialize in acquiring promising new talent and helping people break into new industries. Show that you understand the value of finding talent early through your examples and an emphasis on scouting and onboarding.

Vary your metrics

Recruitment is gauged using several metrics of success, so touch upon all of them if you can. Think about acquisition, training, and retention rates. Consider any reduction in work hours or company spending that you initiated with your insights. Variety makes you way more desirable!

Make your experience section a story

That doesn't mean you should ramble—keep your bullet points brief! But you do want to show climbing success metrics and more complicated achievements as your job history advances. Show your journey to greater student recruitment results and more successful hires than ever!

Organization is key

Make sure your resume is highly organized, just like your onboarding paperwork and training packets. Try out our templates and see which one makes your individual set of qualifications look the best.

Soft skills: Show, don't tell

While soft skills are absolutely essential for any recruiter (especially one who's helping new graduates and students step into the workforce!), you're best off showing them through your experience points instead of listing them as skills. If you list interpersonal skills, keep them technical.
I have so many examples. How do I pick?
Since your resume can only be one page long, pick a template that leaves plenty of space for your client liason and student mentorship experiences. Then, look for the key combination of impressiveness and diversity that matches the tone of the job description!
What about a cover letter?
Your cover letter is the perfect place for any "overflow" experience points that you can't bear to part with. As long as they have great metrics and context that helps demonstrate how you'll benefit your next employer with incredible student hires, go for it.
Do I need an objective?
Probably not: As you've probably seen, they tend to be redundant and you're often better off using the page space for experience points. Only include an objective if you're presenting fresh details about your qualifications as a university recruiter.