As a tutor, you explain complex concepts in a way that just makes it "click." Thanks to your in-depth knowledge of the subject matter and your eagerness to teach, your students go on to pass big exams and build confidence.
Knowing how to shape minds and improve lives is an invaluable skill, but it can be tricky to express in writing. Do you know how to highlight your expertise in a concise cover letter to complement your tutor resume?
That's what we're here for. We've helped hundreds of tutors land full-time jobs and freelance gigs alike. Check out our tutor cover letter examples and tips to level up your career!
---
Tutor Cover Letter Example
USE THIS TEMPLATE
Why this cover letter works
This tutor cover letter begins with an inviting note, grabbing attention with the recognition of technology as an educational tool and eagerness to help students.

Include an equally captivating string of tutoring experience and educational qualifications, making sure to emphasize when you significantly impacted academic progress. Proficiency with pertinent software like Quizlet and Kahoot adds variety to your competence.
---
Math Tutor Cover Letter Example
USE THIS TEMPLATE
Why this cover letter works
An effective math tutor cover letter often boils down to a passion for numbers and enlightening youthful minds, and aligning with the hiring company's vision.

The hiring manager will want to see relevant proficiency in action. Think of math skills, instruction abilities, attention to detail, and interpersonal skills. Amina raises the bar by weaving in a real-world application of mathematics in a previous role.
---
Tutor No Experience Cover Letter Example
USE THIS TEMPLATE
Why this cover letter works
With no direct experience in tutoring, strive to forge a logical link between the job's requirements and skills gained from your academic studies, internships, and volunteering. An example in this tutor no experience cover letter is improved memory techniques, thanks to volunteering at Columbus Metropolitan Library.

Along with an enthusiastic intro, have the conclusion reaffirm your eagerness to contribute and grow, even as a beginner.
Related cover letter examples
---
How to Craft the Perfect Tutor Cover Letter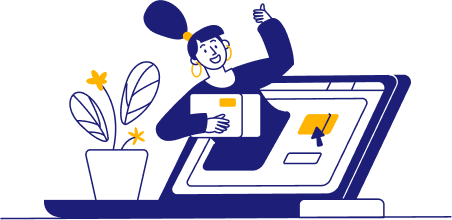 Whether you're a science tutor or languages are your specialty, you definitely know the power of well-presented information. When there's too much context or it's not relevant, it's a lot harder for students to grasp the essence of what they're trying to learn.
Cover letters are the same—all the information about you needs to be highly relevant to the specific tutoring position, with some key points made to match the job. As you work through these sections, be ready to update each for every gig in order to impress recruiters and clients alike.

Instantly impress them with a strong opener
Tutoring jobs are often popular as part-time gigs for students, so the competition might be fierce. To make sure that you stand out from the crowd, open your cover letter with a personalized greeting that addresses the recipient by name.
Tailoring the opening paragraph to match the job as closely as possible. Mention a key skill of yours that's also found in the job description. This could be using Kahoot to make your lessons more engaging.
Make a connection with the recipient right away by zoning in on what matters most. For example, if the institution focuses on teaching younger kids, say that you'd love to apply your experience in working with children under 10 to further the company's mission of enlightening young minds.
This is how not to write an opening paragraph. It's far from memorable and doesn't sound very professional—don't do this!
That fell flat…
I usually had good grades in math so I'd like to try my luck and tutor some kids while I go to college.
The below example shows a far better approach. Expressing genuine interest and passion is bound to impress the reader!
Sounds great!
As someone fervent about empowering future generations through education, I am eager to bring my passion and expertise to Crosspoint Learning Center as an entry-level tutor. Aligned with the center's mission of nurturing intellectual curiosity in learners, I look forward to fostering academic growth with my proficiencies, such as problem-solving approach and memory techniques, developed through my experiences and studies at Columbus State University.

Diving deeper with the body paragraphs
Capturing the reader's attention is crucial. Now that you have it, it's time to dive into your unique blend of expertise and teaching skills. For the next two to three paragraphs, discuss your greatest tutoring achievements.
Focus on the academic successes of your students. Perhaps you've helped them prepare for their SATs and they went on to go to their dream colleges, or maybe you were able to help adults learn a second language from scratch?
Discuss these wins and back them up with metrics to really emphasize your impact, such as the number of students you've worked with or an increase in average test scores.
Don't forget to tie this to what the job requires—for example, if you know that the institution prefers a Socratic method of teaching, mention using it to achieve great results with your students.
You're a pro!
In my most recent role as a learning specialist at AUSL Chicago, I crafted bespoke study-strategy workshops that motivated a 48% increase in independent study time for our students. By employing Notion and Evernote, I effectively stowed study materials and modeled efficient self-study methods, smoothing the path to academic success for our students.

Win them over with a memorable closer
Use the closing paragraph to strengthen the impression you've already made—that you're well-versed in the topic you want to tutor in, and that you're passionate about helping people of all ages learn and improve.
Highlight a couple of your key job skills, such as knowledge of various tutoring techniques or strong communication. Express how eager you are to put them to the test at that particular company.
If you're applying to work at an academic institution, do some digging and try to align with its key values. For instance, if you're applying to teach children with learning disabilities, emphasize your background in working with autistic kids and how important that is to you.
This sign-off is not very memorable and doesn't appear to be tailored to the job—it'll likely end up in the "rejected" pile.
Not like this!
I can work every other Saturday and weekdays after my classes, so send me a message on WhatsApp if you're interested.
This closer has it all—it draws a connection to the company and expresses a genuine passion for tutoring.
Fantastic!
Joining Learning Lab presents an exciting opportunity to shape young minds into adept problem solvers. I look forward to discussing how my experience can contribute to the organization's success. Thank you for your time.
Should I talk about my academic achievements?
Definitely! Your academic achievements showcase that you're a pro at the subject matter, which is crucial. Discuss articles you've published, research you've participated in, and projects you've worked on.
How can I find the recipient's name? 
If you're applying to be a private tutor to a single student, just go off the name in the listing. Companies can be trickier. Look up the business or institution on LinkedIn, comb through its website, and even make a quick phone call to try to locate the name of the hiring manager.
Should I include my rates in the cover letter?
Assuming you're applying to work with a single client, you can include your rates at this stage for transparency. However, you don't have to. If you're willing to be flexible, it might be better to wait for the client to call you and discuss the rate at that point.