As a sales director, you're the sales team go-to: You keep morale up while designing and implementing better sales strategies than ever. You even handle the planning and launch of new products to ensure customer satisfaction and employee success.
But you may still have questions about writing your resume. How do you finesse each detail to best showcase your sales agility and leadership?
No sweat—Our sample resumes have helped many in your position before! Check out these three sales director templates and tips for inspiration to get the ball rolling.
---
Sales Director Resume
---
Modern Sales Director Resume
---
Professional Sales Director Resume
Related resume examples
---
What Matters Most: Your Skills & Professional Experience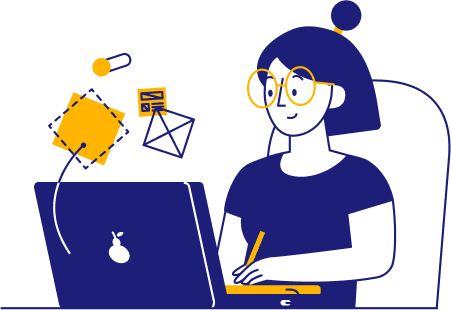 As a sales director, you must show a well-rounded set of skills on your resume. Demonstrate that you handle everything from the complete sales process to drafting data reports.
That means including technical stuff like Pipedrive and interpersonal abilities like negotiation and presentation skills—and make sure you're specific instead of flattening your prowess into just "people skills."
You should also be equally specific about the software you use behind the scenes—reference exact names throughout your skills and experience sections.
Check out some examples:
9 most popular sales director skills
Negotiation
Sales Planning
Client Relations
Financial Management
Market Knowledge
Data Analysis
Google Suite
HubSpot
Pipedrive
Sample sales director work experience bullet points
Your experience section is the perfect stage to spotlight skills like data analysis and sales planning within your job role. Look at your list of abilities and compare them with the sales job listing to see what the employer wants most.
Remember to use your professional journey to show increasing complexity in applying your knowledge, too. Recruiters want to see your roots in a hands-on sales background and a steady trend of project ownership and advancement.
And never forget to back up your claims with data! Think of your resume like a financial report: Quantify your points clearly with success metrics, such as improvement rates.
Here are some good samples:
Developed a new paid search strategy, resulting in a 106% improvement in paid search traffic and 143% improvement in conversion rates
Drove consensus on customer demand and resource allocation with 97 cross-departmental executive managers, reducing forecast bias by 14%
Advertised new products on social media, resulting in 8% more online customer engagement and a 21% increase in sales revenue
Utilized A/B testing and multivariate analysis to improve website conversion rates by 23%
Top 5 Tips for Your Sales Director Resume
Demonstrate leadership

As a sales director, you've got plenty of experience that you can use to guide others, and it should show! Exhibit strong leadership by featuring experience points highlighting your ability to take strategic ownership of each project and apply your data-based understanding toward measurable results.

Always crunch your numbers

Metrics are essential for your resume! Sales is a highly numbers-focused career, so you're bound to sell yourself short if you don't set off your director and customer service experiences with numbers-based evidence.

Keep it simple

(We're talking about your layout.) Your resume should embody reader-friendliness, organization, and a strong sense of hierarchy to reflect your presence in sales. The best resume template is one that shows you understand priorities while sticking with simple, readable fonts.

Keep it brief, too

Just like your sales reports and proposals, your resume should cut right to the point. Check your resume for filler words and passive voice, so you can keep your resume to a page.

Be specific about your skills

It's a big deal: Go beyond broad skills and hone your selling points. Don't just say "communication" —what kinds of communication? Negotiation? Client relations? Quarterly presentations?
Frequently Asked Questions
Don't I have to customize my resume?

Yes, definitely! And you can accomplish this with these manageable steps:
1. Refer back to the sales director job description.
2. Pull strategic keywords, tools in CRM or analytics, and leadership and training values you share with the company.
3. Work those into each new resume to make it unique.

How should I balance my experience chronologically?

We've talked a lot about demonstrating career growth: But even though you want to include sales strategies and data forecasts from each stage of your work history, format your resume to give page space to more recent and complex accomplishments.

How do I narrow my skills down?

It's tough to know what information to emphasize, especially with limited space. Try brainstorming on a resume outline first. Once you've jotted down everything that sounds good, circle your favorite advertisement and strategy-testing abilities and pare your way up from the bottom!