Excited to join the sales field at an entry level, you handle tasks like promoting products, reaching out to new leads, and reporting back on how current selling strategies work. You may also take supplemental certification courses or attend training sessions on the side.
But how will you pack all this ambition and customer service power into your resume? What other qualifications and experience should you include?
We've already helped plenty of people in your shoes! With these three entry-level sales resume samples and helpful tips, you'll be all set.
---
Entry-Level Sales Resume
---
Professional Entry-Level Sales Resume
---
Formal Entry-Level Sales Resume
Related resume examples
---
What Matters Most: Your Skills & Experience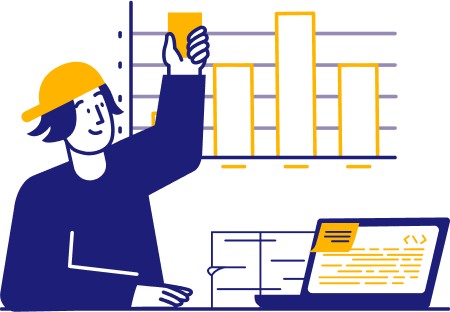 Skills are a huge deal for any entry-level position, and they can easily make or break your desirability for a new role. Recruiters want to see what you can do to engage with customers right away, so here's your chance to shine!
Your skills list should be crystal clear in terms of how each item applies to your role in sales. Instead of saying "communication," ask yourself: "What kind of communication?" Get specific with results-focused skills like "negotiation" or "lead generation."
Include specific programs or software proficiencies that empower you to sell more and better, too. If you're great at using Google Docs or MS Excel to collaborate and track sales strategy results, mention it.
Take a look at these:
9 top entry-level sales skills
Time Management
Negotiation
Persistence
Hubspot
Salesforce
MS Word
Lead Generation
Google Suite
Slack
Sample entry-level sales work experience bullet points
Your skills are undoubtedly impressive, but recruiters need you to go a step further and give examples of how you used them to generate leads. If you have limited experience in sales but hit some great milestones in a different field, find a way to connect them.
If you used MS Word in a previous role, you can still spin it to your advantage knowing it'll come in handy in your entry-level sales role, too. With creativity, you can find relevance in most experiences.
And sometimes the real kicker lies in the impact your work had, rather than in the job title itself. So, you'll want to measure and emphasize the impact you had with quantifiable metrics like profit increases or positive ratings. Pull in that data!
Here are a few samples:
Exceeded annual membership targets by 23% by using Slack to collaborate on a more customer-centered approach that boosted positive ratings to 4.6/5 stars
Recommended double-ticket features for IMAX and planetarium showings, outselling peers by 16%
Surpassed expectations by maintaining a student satisfaction ratio of 4.5/5, exceeding targets of 4.0/5
Implemented a triage system that increased efficiency, expediting ticket requests by 31%
Top 5 Tips For Your Entry-Level Sales Resume
Be bold and creative

Don't hesitate to reference achievements that fall outside the bounds of job experience if they're relevant. Accomplishments from college or internships still elevate your credibility if they built sales-related skills like negotiation or time management.

Keep your personal information professional

If you're new to the work world, remember that you'll need to use a professional email address—preferably one based off your name with nothing extra. And make sure you keep all your personal info as organized and tidy as your sales pitch!

Find a layout you like

Layout is everything when it comes to entry-level resumes since many people struggle to emphasize their strengths. Pick a resume template that shows off strong suits like your B.A. in Communication, and your MS Suite and conflict resolution skills.

Include your supplementary courses

If you've had another job role that relates to the entry-level sales position you're applying for and took training or certification courses that support both, list them! If you have enough, give them their own section.

Answer the job descriptions

Yes, that does mean customizing your resume every time—but it isn't as exhaustive as some people expect. Re-read the job ad to more accurately focus your resume content (and writing tone). It's not super useful to emphasize your in-person persuasion skills if you're applying for a digital sales role!
Should I write a cover letter, too?
Absolutely. In fact, your cover letter is a golden opportunity to get more in-depth on how your previous experiences relate and qualify you for the role! So if you're wondering about the best way to enhance your desirability as a salesperson, this could be your answer.
Do I have to fill the whole resume page?
Nope, don't worry about it. Think "quality over quantity" when it comes to your entry-level sales resume, and don't be afraid to leave a little breathing room. Just make sure you touch on key areas like customer relations and relevant technical skills.
What should my resume look like?
Pick a layout that's clean and places your biggest time management and lead conversion strengths in the spotlight. Stick with fonts that are easy to read, and go easy on color usage. A bit of pop is fine, but you want to be taken seriously.