You analyze sales data for your employer, collecting information and engaging with customers to gauge market trends. You crunch the numbers and write reports to help optimize your company's financial strategies.
But no matter how much of a ninja you are with numbers, you might still have questions about how to write and format a resume.
Don't worry! We've spent years helping sales analysts get their dream jobs with stellar resume examples based on these three templates and advice.
---
Sales Analyst Resume
---
Elegant Sales Analyst Resume
---
Clean Sales Analyst Resume
Related resume examples
---
What Matters Most: Your Skills & Experience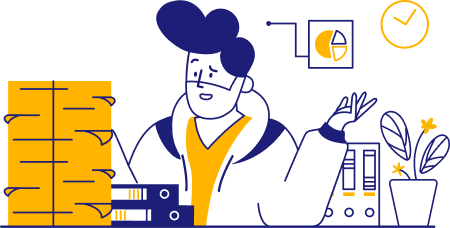 The job skills you've worked so hard to earn will show recruiters you have all those key skills that the job requirements asked for! Make sure you get as specific and technical with your skills list as you can.
If you're too vague and list generic skills like "good work ethic" or "helpfulness," you won't impress. Instead, get highly specific about your skills and word them in a way that clarifies what you actually do.
Use terms like "proactive mindset" or "data presentation" to hone your knowledgeability and qualifications instead!
Zero in on skills like these:
9 top sales analyst skills
Data Presentation
Analytical Mindset
Technical Evaluations
MS Excel/PowerPoint
UGRU Financial
Salesforce
Trend Forecasting
Google Analytics
Customer Interviews
Sample sales analyst work experience bullet points
Your skills show what you can do, but your experience demonstrates how you've used them to benefit your employers. Recruiters love to see how you've already successfully integrated data for increasingly effective campaigns!
Your work experience is the most vital part of your resume: It proves you can optimize your skill set within your role and tailor your strategic approach around individual company goals, which is especially important for a sales analyst.
And make sure you back your experience bullet points with your success metrics. Use project milestones, revenue improvement percentages, and lead generation rates as quantifiable data.
For example:
Developed social media marketing plan based on trend awareness, improving gross revenue by 9%
Cross-references sales data with external organizations using Salesforce, identifying trends 2.5 times faster than competitors
Improved lead generation rates by 17%, enabling a 13% increase in staff sales targets
Compiled 9,853+ data points to forecast trends on over 112 different programs
Established virtual communication network between sales analysts and management, reducing time-to-action on improvements by 6 days on average
Top 5 Tips gor Your Sales Analyst Resume
Metrics do matter!

We can't stress enough how important it is for you to quantify your achievements. Improving a sales campaign budget or exceeding expectations with speedy trend prediction… can you back it up with numbers to build credibility?

Emphasize project ownership and development

Even if you're not in a managerial role, showing initiative to improve a company's sales strategy is always a good thing. Whenever you can focus on profitable accomplishments that you drove, do!

Get creative with experience

Take the opportunity to pull in diverse accomplishments to highlight your versatility. Sales analysts have to think critically on their feet and invent creative strategies that will optimize resources. Show your ability to do this with examples from various initiatives.

Focus on the data!

While soft skills are always crucial for any sales-related job, you'll want to emphasize areas where your technical skills pop up. Showing your ability to analyze data and produce actionable improvement plans is crucial.

Name your software of choice

When you can, name programs (like Salesforce) you used to achieve your high points, especially if it matches the asks from the job ad. Even if they're the exact programs your dream company uses, recruiters like to see how you used the tools at hand to get things done.
Frequently Asked Questions
How do I make my resume stand out?

The best way to catch a recruiter's eye is to match your resume content to the job description. Show them that you truly read about the job by including key details and buzzwords like "data forecasting" and "trend analysis" from the original job description.

What about formatting?

Make sure you pick a resume template that puts your biggest strengths in the spotlight, whether that's your data compiling experience or analytical skill set. Avoid distracting colors or fonts and prioritize readability. Recruiters like resumes that they can skim quickly.

Do I need to include my education?

Definitely a good idea! A resume for any role that requires analysis skills will look way better with a relevant degree like business or analytics. In fact, many recruiters will discard your application if you don't have one!