In outside sales, you represent your company by selling products and services in person. Face-to-face meetings add a personal touch to the sales process, whether through one-to-one client appointments or industry events and trade shows.
Since your presence is required on the field, you're on the go often, and your clients appreciate that you're present to attend to every part of the sales process.
As you take care of your clients' needs, let us take care of yours with our resume examples and our three outside sales resume templates.
---
Outside Sales Resume
---
Professional Outside Sales Resume
---
Modern Outside Sales Resume
Related resume examples
---
What Matters: Your Skills & Work Experience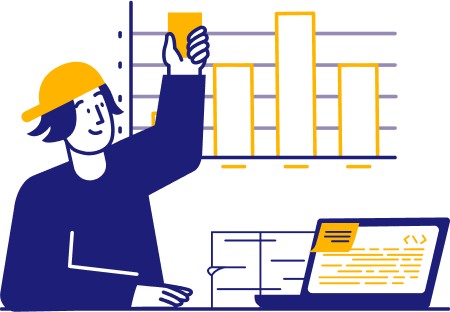 Recruiters look for outside sales candidates who can balance a hectic, travel-heavy lifestyle with impeccable customer service and sharp sales acumen. If you're an extroverted type who thrives on challenge, this is your time to shine.
In your resume, demonstrate how you perfected your sales process and represented your company in meeting client expectations, all with flawless poise and pizazz.
Here are some of the most popular skills recruiters are looking for in outside sales roles.
9 most popular outside sales skills
Salesforce proficiency
Client retention
Communication skills
MS Office proficiency
Product knowledge
Sales prospecting
Time management
Attention to detail
Self-motivation
Sample outside sales work experience bullet points
Outside sales representatives connect clients to the products and services that will best meet their needs.
Your work experience bullet points help tell recruiters what you did in previous roles, and they'll want to know whether you'll be able to replicate your past successes in your new position.
Your efforts aren't always tangible on paper, but this is where data from sales reports and performance metrics will come in handy. Quantifiable metrics derived from this data can help add more perspective, so make sure to include them whenever you can.
Here are a few samples:
Created and delivered presentations to decision-makers, leading to a 27% improvement over expected lead conversion
Provided product training and education to customers, which improved the adoption of new products by 36%
Executed outbound calling strategies to warm leads, leading to a close rate of 26%, which exceeded expectations by 50%
Worked closely with existing customers to understand their needs, resulting in $400,000 in retention revenue
Maintained up-to-date knowledge of sales strategies and product offerings, leading to $225,000 in up-sell revenue
Top 5 Tips for Your Outside Sales Resume
Unless you have more than 10 years of experience, keep your resume to one page

A concise, succinct, and to-the-point resume will help recruiters pay attention to how you're a good fit for the position. Emphasize the relevant and important points, like how you automated parts of your previous company's sales process and saved the department three man hours a week. Your resume can go up to two pages if you have more than 10 years of experience.

Keep specific and relevant sales skills at the top of your skills section

Sales job descriptions are full of clues on what is required in the role. Highlighting the skills they've listed can do double duty in closing the deal by helping recruiters save time and improving your chances of landing the job. If active listening and rapport building are at the top of their list, do the same for your skills section since that's clearly a priority for them.

If you don't already have a sales certification, consider getting one

Whether it's a technical certification relevant to your industry or a general sales certification like Certified Professional Sales Person (CPSP), acquiring proof of training can help your job prospects as it shows that you're invested in your career progression.

Pick an appropriate resume format for the position you're going for

Presentation is everything in sales; developing a strategy tailored to your client's preferences can help you close the deal. Use a reverse-chronological format for your outside sales resume, as it shows the reader your most recent and relevant experience first.

Follow up after you've applied to the job

Customizing your career documents to the job description is only the beginning. Once you've submitted your application, check in with them by calling or sending them an email. Just as you would touch base with a sales client after an appointment, doing so with your job application helps show them that you're invested in establishing a relationship with the organization instead of being a run-of-the-mill job candidate.
How to Write an Outside Sales Resume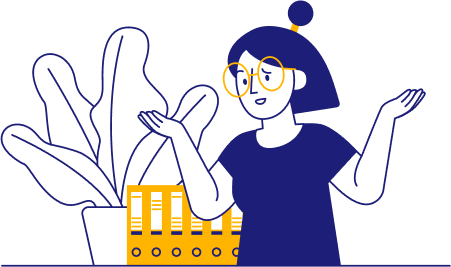 Use an outline for your outside sales resume

Before meeting with prospective clients, you most likely outline your sales pitch to optimize for success. A resume outline works similarly. It'll help you plan things out to showcase your top skills in negotiation and lead conversion while customizing your resume based on the needs of each company.

Use the job description to your advantage

Reviewing the job description is like identifying customer pain points. It'll help you determine the key needs of each company you apply to. For instance, a company that needs help converting warm leads may want to hear about how your outbound calling skills will help them succeed.

Optimize with sales metrics while listing work achievements

You understand the importance of numbers in every sales-related decision. Therefore, sales hiring managers will want to see those metrics on your resume to know what you can achieve. For instance, you could list how you helped boost conversion rates or how your outreach strategy generated more leads.

Limit your outside sales resume to one page

Just like providing too much information to a prospective customer can lower conversion rates, it can also make your resume less successful. Aim for a concise and relevant one-page resume that emphasizes essential skills each company is looking for, like using HubSpot or performing market analysis.
Should I include a career summary in my outside sales resume?
We usually suggest leaving career summaries out of your resume as you might need the space for more relevant and important things, like your skills and work experience. If you have outstanding achievements to highlight, though, you can still include them as long as it's customized to the job description.
If you do decide to add a career summary, here's a great example using the formula shown in our resume summary guide:
"Confident and driven outside sales representative with 13+ years of experience in technical sales where I received the Sales Representative of the Year Award for exceeding KPIs by 18% for the year 2022. Eager to apply this same commitment coupled with my proficiency in contract negotiation and client prospecting to boost customer acquisition and retention at Oracle."
What kind of industries do outside sales representatives normally work in?
Outside sales representatives can be found almost anywhere, as long as the organization has a product or service to be sold. However, they're most commonly found in industries like manufacturing, healthcare, technology, and pharmaceuticals.
Should I include my education in my outside sales resume?
You won't always need an education section for sales roles, but a good way to cover all your bases is to list your high school diploma and your bachelor's degree if you have one. If you're applying for a technical outside sales role, some education in a relevant industry, such as an undergraduate degree in civil engineering might help you get hired.