As a retail worker, you juggle customer service, handling transactions, and keeping tabs on the inventory. From finding your way around various point-of-sale (POS) systems to hitting all of your sales targets, you navigate the busy world of retail with great success.
When it comes to retail positions, the competition can sometimes be fierce. Fortunately, we know exactly what it takes to write an impressive job application and which resume templates will work best!
We've worked with thousands of retail employees to help them advance in their careers. Check out our retail worker resume examples to land a new job!
---
Retail Worker Resume
---
Professional Retail Worker Resume
---
Formal Retail Worker Resume
Related resume examples
---
What Matters Most: Your Customer Service Skills & Retail Experience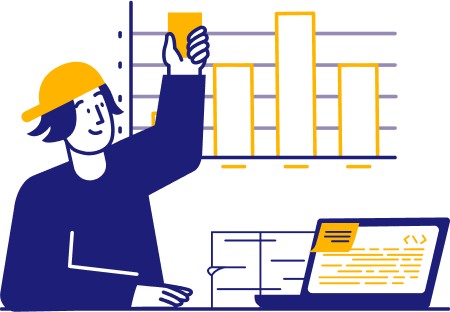 Dealing with customers takes a lot more skill than many people realize. You need to be flexible, keep a smile on your face, and be quick on your feet to answer each and every query.
However, working in retail entails even more than just customer interactions. You'll often be expected to learn all about the products in your store, perfect some sales techniques, and even process returns.
In this section of your resume, dive deep into what makes you a fantastic retail worker. Throw terms like "hardworking" out of the window. Instead, include some key skills from the job description and a few more abilities that are specific to your role.
9 most popular retail worker skills
Square POS
Customer Engagement
Retail Pro
Inventory Management
Salesforce
Shopify POS
Upselling
Loss Prevention
Vend
Sample retail worker work experience bullet points
In the world of retail, few jobs have as much of an impact on customer satisfaction as yours does. You're always there to help people along, process transactions, offer product advice, and, if worse comes to worst, handle potential complaints. In short, you're the face of your store, and that gives you some serious bragging rights.
Since your job has such a major impact on the store's success, build your work experience bullet points around that fact. Focus on achievements and not your daily tasks, and throw in some metrics to drive the point home.
For instance, instead of saying that you "stocked the shelves," you could say that you "assisted in designing and setting up 5+ promotional displays monthly, driving a 14% increase in feature product sales."
Here's how you can do it in your resume:
Surpassed all quarterly KPI goals for 2020 by clocking a 57% cross-sell rate
Executed a sales promotion on Retail Pro, achieving 701 weekly new repeat clients
Processed an average of 190+ transactions daily using Square POS, maintaining perfect accuracy in cash handling
Managed inventory using Shopify, reducing waste by 39% and stock discrepancies by 17%
Top 5 Tips for Your Retail Worker Resume
Emphasize your customer service skills

Everything else can be taught, but great people skills must come from you, so emphasize them in your resume. Talk about customer satisfaction ratings, conflict de-escalation, and customer retention to prove you're a pro at your job.

Keep your resume up to date

Retail roles often receive hundreds of resumes. To make yours stand out, make sure it's perfectly adjusted to surpass applicant tracking systems (ATS). Read the job description carefully and include relevant skills like display setup or security protocols.

Express your interest in the role

If this is one of your first jobs and you don't have much relevant experience, don't worry—simply emphasize your interest in the role. You can do this by adding a career objective to your resume. Fill it out with some relevant skills, and always mention the company by name.

Show off your accuracy

Accuracy is crucial in retail, be it cash handling or inventory management. Highlight your dedication to this in your resume by discussing transaction processing, handling returns, and closing the store at the end of the day with fully accurate financial reports.

Put your teamwork in the spotlight

Working in retail means working in a team. Instead of adding "teamwork" to your list of skills, emphasize your collaborative efforts through your work experience. Discuss training junior colleagues, working as a shift leader, or attending extra workshops.
How long should my resume be?
Again, you can recycle themes but all questions need to be written custom for each guide. Should be highly specific to the profession.
Do I need to write a cover letter?
We highly recommend preparing a cover letter for a retail role. It shows that you're willing to go the extra mile and lets you talk about your achievements at greater length, whether cross-selling or winning employee of the month.
Should I include jobs outside of retail?
That depends on your work experience. If you have extensive background in retail, it's best to focus on that. If not, include any and all jobs that show you're familiar with working with people, inventory, data, and physical labor.